Love Soccer?
Let's make the perfect Soccer Medals for your game!
So many professional games and events are for us to enjoy when the regular soccer season begins.
While, there are also many coolest teams and games, usually the amateur soccer catch the attention.
Such as the South Carolina Amateur Soccer Association League of Champions (SCASA), because they have perfect leagues and they promote "Soccer for all ages".
The SCASA League of Champions is the top level of amateur competition in South Carolina.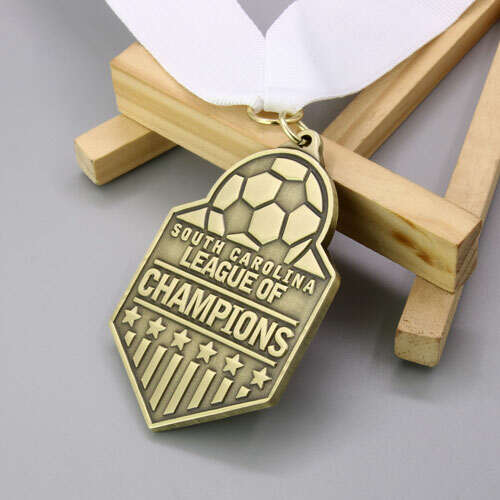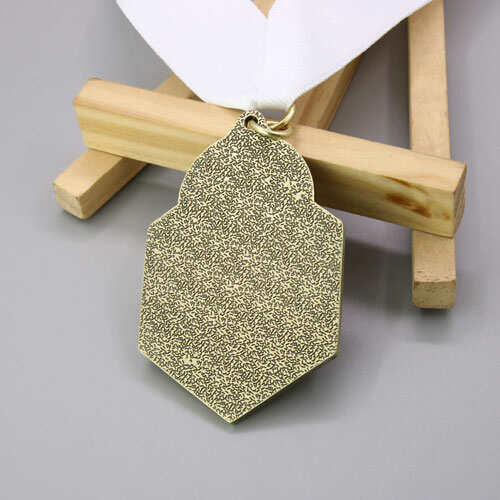 Each sanctioned 11v11 league in South Carolina sends its excellent teams to compete in this statewide league.
Qualification is strictly up to each team, and the organization provides excellent protection for every player, team, and league and is one of the benefits of membership with SCASA.
Even they're made of amateur players;
For sure, the sporting spirit of soccer will always help the player and give help to improve their skills and memorable experiences.
What's more, the league prepares custom race medals to honor excellent players with their efforts and performance.
GS-JJ Has Made The League of Champions Soccer Medals Feature with High Details…
Its unique shape is beautiful and with style!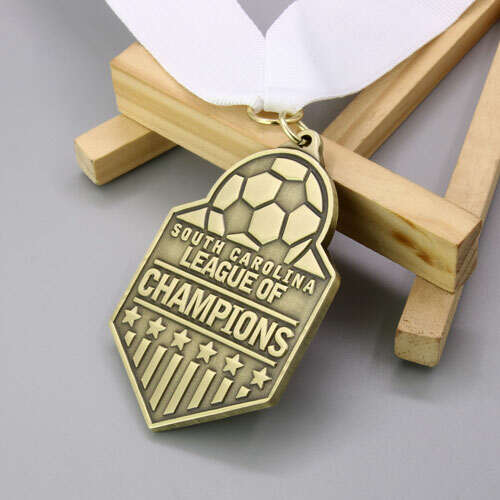 This special craftsmanship makes these soccer medals stand out! It's a special token for players with antique charm.
As important as our identity and values are to our success…
these soccer medals are a great way to reward and recognize players, volunteers, fundraiser events for your amateur players in any soccer team.
Soccer season is coming, order your custom race medals for your player now!