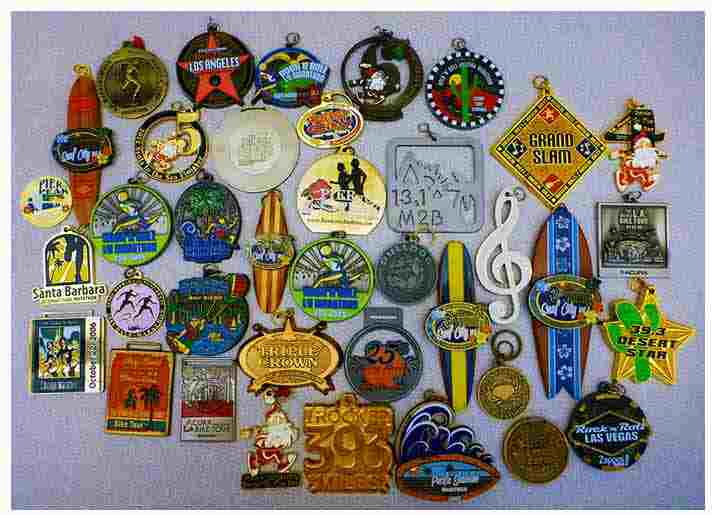 It's not just about technique, it's about mindset!
It's an attitude towards life and running!
So, What do marathon medals mean to you?
A lot of Marathon runners have gradually become the medal controller, and after the game, medal collection became an inalienable hobby.
For many other marathon runners, collecting and displaying marathon medals is not showing off, but the glory of their life.
A marathon medal is a type of medal for kilometers!
Each mile is their own every step-down.
The sweat on my body, the heavy metals, and the texture of my teeth made us truly feel: I finished the marathon! You are the brave person who conquered it.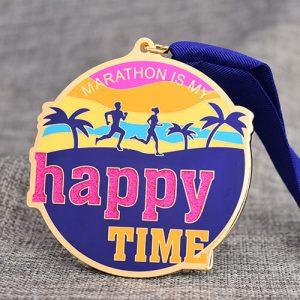 A marathon medal is a certification to challenge yourself!
Marathon is not conquered by blood merely.
If you are a beginner, you should prepare for a marathon at least two months in advance. Run several times a week for many long distances!
A marathon is not well controlled, how to control your life?
Successfully challenging a marathon is a perfect manifestation of self-control.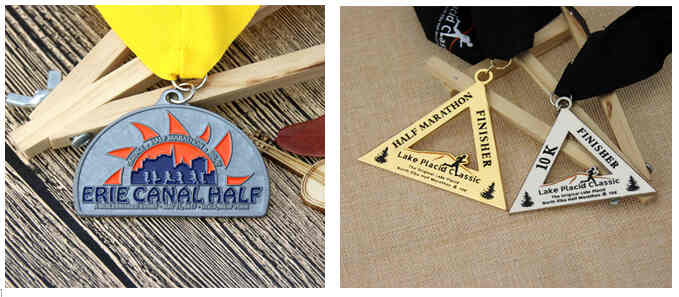 A marathon medal is a medal for the lonely!
Marathon is an alone sport.
You ran silently, leaving the shouts and the screams behind him.
Every 10 kilometers of the psychological journey only knows itself.
Put the left foot in front of the right foot, and put the right foot in front of the left foot…… Countless repetitions!
The pain you've undergone, the sweat you've flown, and the wind you've felt, all of that, the marathon medals will give you comfort, and the marathon medals will prove.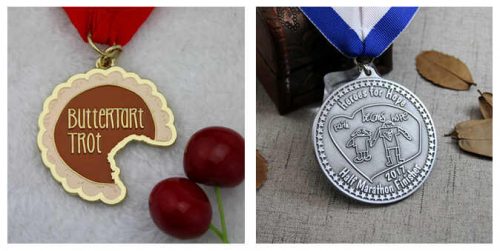 A marathon medal is a symbol of actual strength!
Yes, I can! I can hang on!
Challenge yourself, struggle alone.
I have the strength to conquer with my feet.
Promise yourself and stick to it. You did it!
Marathon medals are the best compliment for your unwavering perseverance and the best testimony to our strength.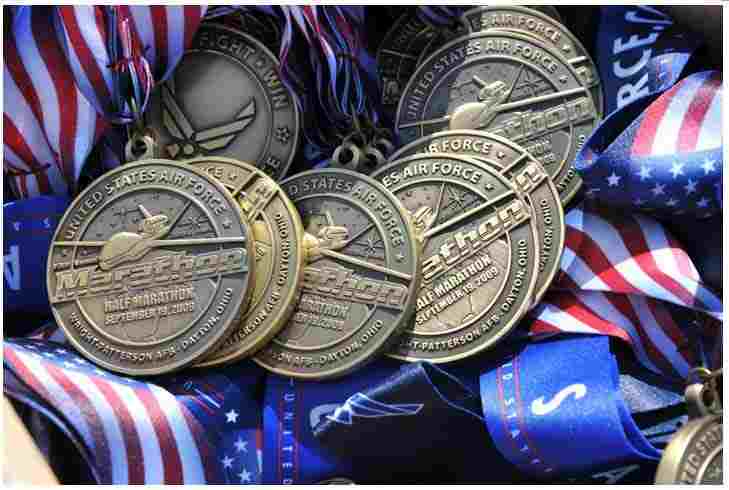 A marathon medal is the running card of the city!
Every marathon medal will blend into local features to highlight the city's unique style. As a result, the marathon medal has become a running card for the city.
Meanwhile, most routes of the competition incorporate local features, important scenic spots, and landmarks.
Each medal is about a city's culture and memory!
When you collect dozens of marathon medals, you will be surprised to find that you have been to so many places.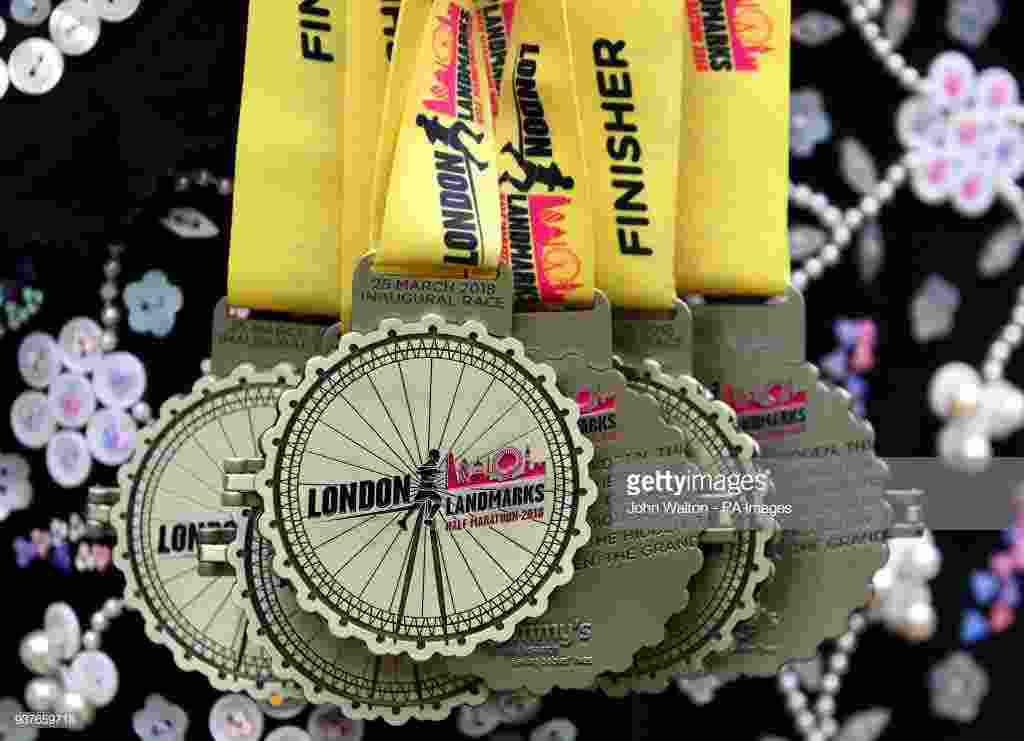 A marathon medal is a medal for healthy living!
When your friends and colleagues are toasting, you're at the gym, the track, or the marathon circuit.
What you got are not just medals, It's a healthy, responsible, and purposeful life.
You differentiate yourself from them with marathon medals, you live with a passion.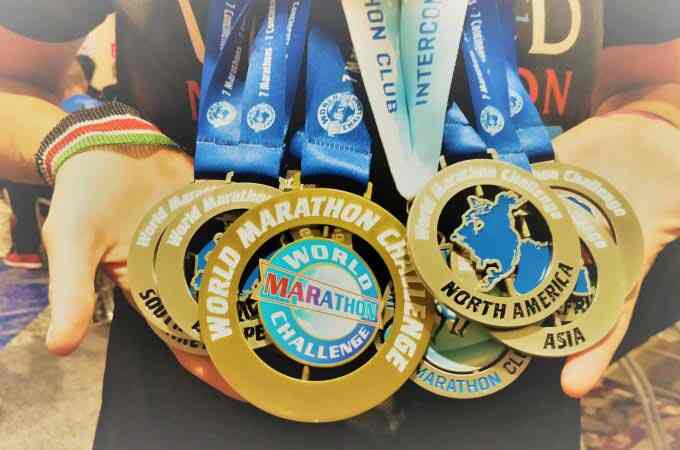 A marathon medal is another collection hobby!
There are real people who are medal collectors, but it is not simple like stamp collecting and coin collecting.
Marathon medals collection takes physical, time, energy, physical, and mental dual tribulations.
If you collect a lot, that's a great thing.

A marathon medal is an homage to a hero!
In 490 BC, a soldier named Pheidippides continued to run 42 kilometers to the square of Athens, exhausted from the good news of the victory, and walked away with a smile.
In memory of the hero, runners repeat the hero's track, and runners who finish the race are heroes.
Crossing the finish line is for their own affirmation because you take the ancient who will have the medal as a hero.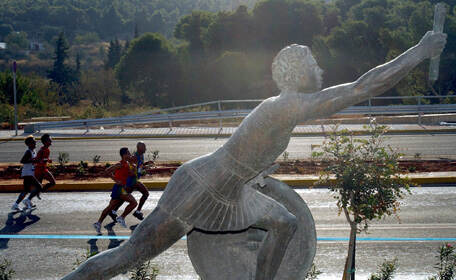 Sweats and tears with laughter!
Through sweat and tears, you can fight through all the way to get the destination, which is the best witness of your unbridled laughter after your success, and which is the solidified marathon spirit.
Marathon medals are not a kind of showing off, but the glory of a lifetime.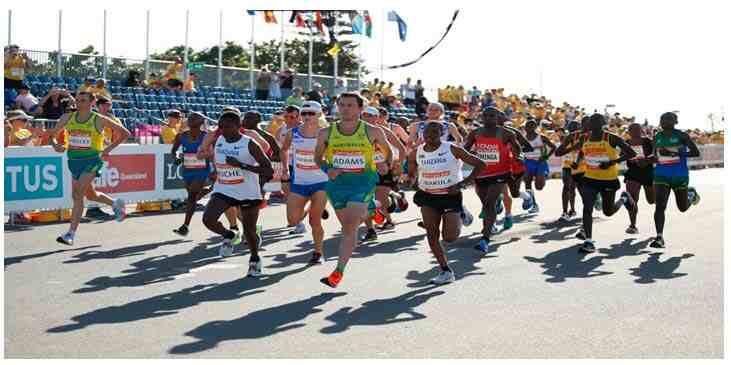 In the process of running, you pay attention to yourself. The way you run and the sweat you flew will not let you down. When you run a marathon, you will understand:
Life is just like a marathon.
Where there is life, there is movement!
Picture Resources:
1:http://christarzanclemens.com/2015/01/going-minimal-with-marathon-medals/
2:https://www.wpafb.af.mil/News/Article-Display/Article/400200/air-force-marathon-finishers-medal-awarded-6th-in-top-25/
3:https://www.gettyimages.ca/detail/news-photo/general-view-of-finishers-medals-during-the-2018-london-news-photo/937659718#general-view-of-finishers-medals-during-the-2018-london-landmarks-picture-id937659718
4:https://www.jprunstheworld.com/world-marathon-challenge-kickoff/
5:http://www.findingdulcinea.com/news/sports/2010/april/Myth-of-Pheidippides-and-the-Marathon.html
6:http://commonwealthgames.com.au/marathon-takes-australian-athletics-to-the-top-of-the-medal-tables/