Nowadays personalized music pins are very popular and it can create variety beautiful and stylish look. In fact, the music style pins also have different styles. Let's take look at these beautiful music pins.
Concert custom pins
Looking the music custom lapel pins are generally customized pins for music festivals which similar to music festival tickets or music festival promotional custom metal pins. This lapel pins have brightly colors and simple style that easy to match with everyday badges. Whether it's wear it on T-shirt, jacket or denim, it's a good fit.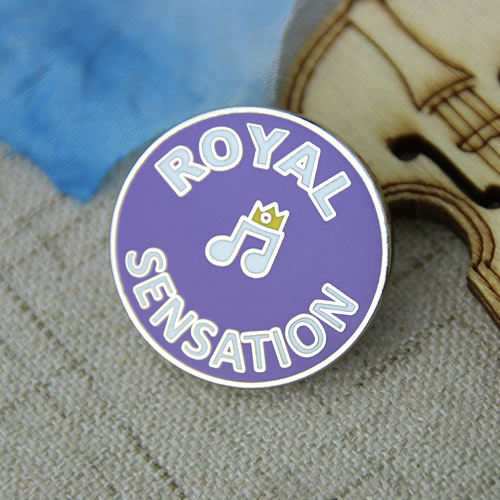 Music custom lapel pins
Jewelry note lapel pins
Jewelry music lapel pins generally give a sense of elegance, so matching dresses is the best fit. Using a musical notes custom pins, match a low-key and simple dark evening dress, velvet dress or suit that can perfectly embody the woman's elegant. Don't blindly think that the jewelry style is too conspicuous. On the contrary, you can use your imagination. Embellished part of the daily commute and has its own style. Of course, the shirt pins can be worn not only on the chest, but also on the Waist, back, hair that has a different flavor.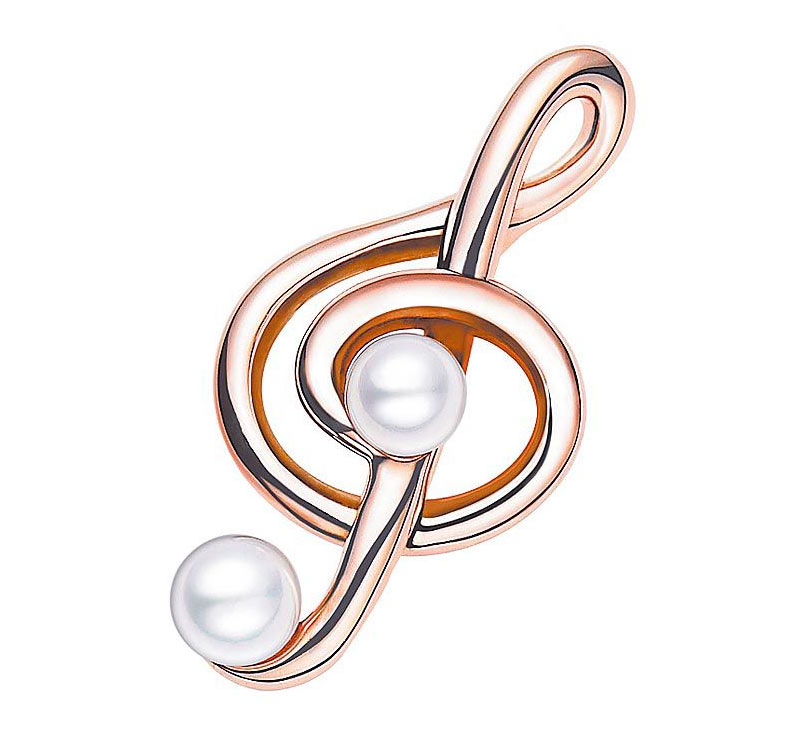 Note custom pins
Note enamel lapel pins
This small and cute note pins can wear at everyday and enhance the clothing. And those also make your dress easy and lively and add a playful feeling. It is very good whether it is worn everyday or worn on a date.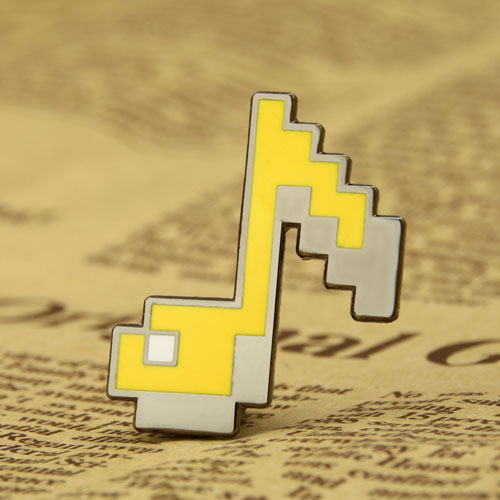 Note enamel lapel pins
Rocky personalized pins
In addition to the music festival custom pins, go to the rock concert, of course, whether your dress up also needs some rock style? This little white guitar is corresponding with rocky. Do you have the urge to bring it to a rock concert? Little white guitar lapel pins for everyday rock and roll.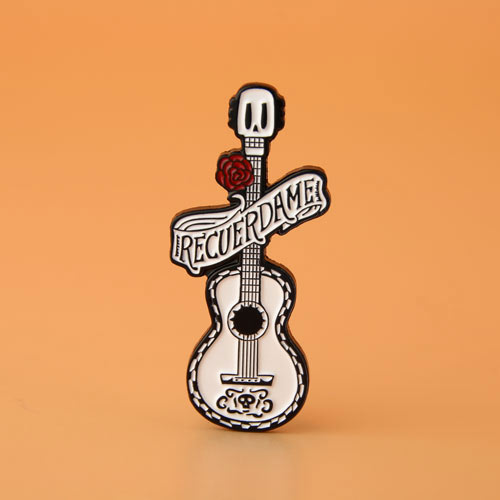 Guitar personalized pins
Daily and formal dual-use laple pins
This hard guitar lapel pin is suitable for daily or formal occasions. It's decent that wearing a suit with the guitar lapel pin can go to a music concert or attend formal party. If you are wearing jeans, jacket, shirt or T-shirt that is a casual style.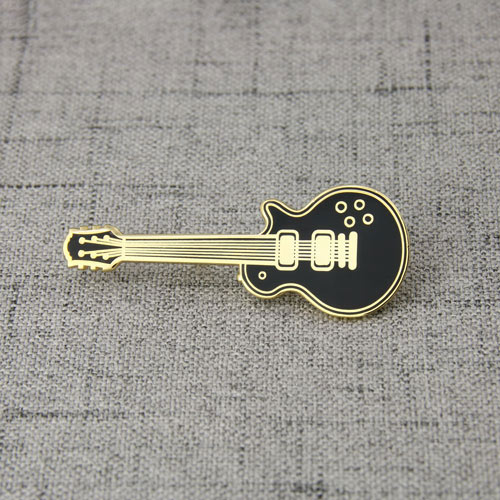 Guital custom enamel pins
We can not only provide a variety of beautiful music lapel pins, but also can customize a variety of different custom pins, such as promotional pins, VIP pins, award pins, charity pins and so on. All products are executed to the highest standards. If you want to order, please click: https://www.gs-jj.com/lapel-pins/Custom-Lapel-Pins.