We know that Peppa Pig is a preschool TV cartoon program from Britain. The story is humorous and interesting, and very popular among people, especially for kids. The image of Peppa pig is deeply rooted in the hearts and minds of the people. All kinds of Peppa Pig's products have recently become popular on the market. One item after another, including everything you can imagine. Some popular elements are marked with the title of "Social butterfly" on the internet. Thus, that's why when it comes to "Social butterfly", people will think of Peppa Pig in an instant.
To be honest, these little piggy products are really lovely, even the adults are attracted by their lovely appearance. Accordingly, these kinds of products also become the first choice for custom gift series. It is a good choice for both children and adults who love the piggy. Now, let's have a look at some examples:
Peppa Pig Downy Bag
Backpacks and Single-Shoulder Backpacks
First of all, look at these cute downy bags with two styles—double-shoulder backpacks and single-shoulder backpacks.
Whether double-shoulder or single-shoulder, these small backpacks are soft and comfortable to wear because the shoulder straps can be adjusted according to your liking, so that they are very suitable for kids to carry to school or travel. Isn't it more attractive for them to go to school with these lovely backpacks?
So, the above two kinds are not only suitable for kids, but also for adults who like Peppa Pig. It will be a wonderful experience to have a parent-child match with your children on holidays or when you're out of the house. It's not only cute, but also a great way to promote parent-child relationships.
Peppa Pig Clothing
With the popularity of Peppa Pig, these lovely elements are also incorporated into the design of clothes, especially for parent-child clothing. Let's imagine how cute and eye-catching to wear this lovely T shirt for a family trip. It not only improves parent-child relationship, but also prevents kids from getting lost.
In addition, Peppa Pig clothing is a very nice gift for kids, friends, family members and so on. It is also very suitable to take part in group activities wearing these peppa pig clothe.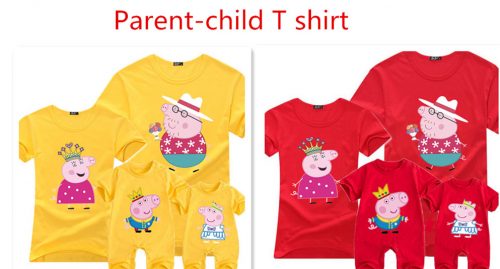 Peppa Pig Toys
How can you miss the Peppa Pig toys? There are numerous Peppa Pig toys such as stuffed toys with various figure, Pig Papa, Pig Mom, Pig George etc;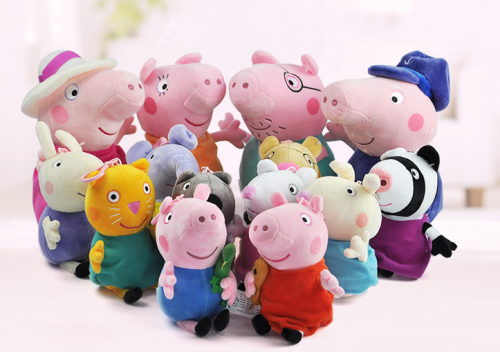 And also including building blocks with various scenario in cartoon, like playing in playground, holding a fire drill, having a spring trip and so on.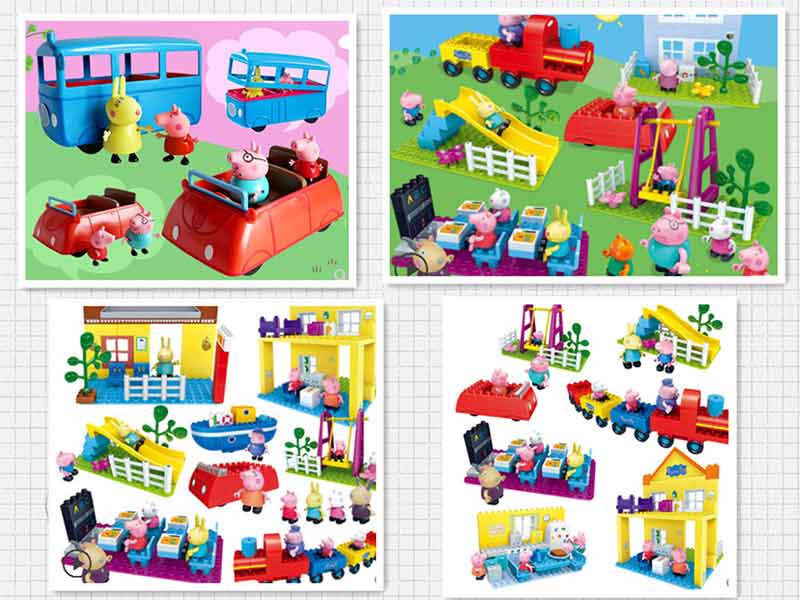 What kind of peppa pig toy does you like best? You can choose the befitting or meaningful one for your kids, and then join the time of playing with them. Having fun with your kids with these funny peppa pig toys!
Peppa Pig Challenge Coins
Always associating challenge coins with serious themes like military and convention, then you are wrong! For your kids who are a frantic peppa fans, you can give them a big surprise by customize peppa challenge coins for them……
Such kind of Challenge coins can act as money, treasure and so on when children playing games. It will be a great way for children to practice adding and subtracting in math. Children will be happy to see metal gadgets other than to be used for good performance rewards.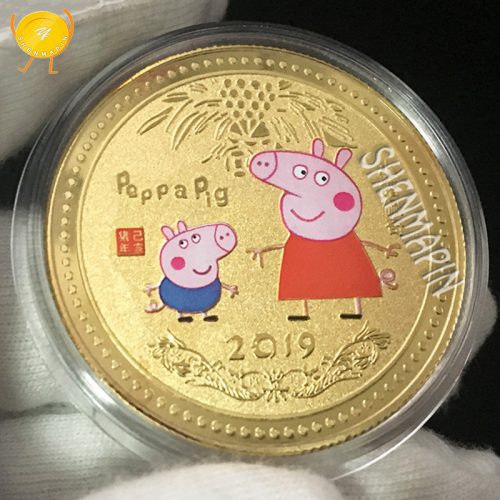 Picture source:
https://www.google.com/search?q=2019-Gold-Pig-Commemorative-Coin-Year-of-Pig-Good-luck-999-Gold-plated-Cartoon-Coins-Collectibles.jpg&tbm=isch&source=iu&ictx=1&fir=23yoLSY1XlUKMM%253A%252Ch9nLmn_jq9GZcM%252C_&vet=1&usg=AI4_-kS6ZVg7FrCEsMv_XpvNj7V1nI2VKQ&sa=X&ved=2ahUKEwiO2O3w0dbhAhWXtp4KHSUaDcEQ9QEwAXoECAcQBg#imgrc=JBz3rRIK0m8S1M:&vet=1
Peppa Pig Awesome Lanyards
Are there any adult fans for peppa pig? Of course the answer is yes. However, adults who like peppa pig maybe are unwilling to purchase peppa pig backpacks, because there are too childish to them.
Then looking at these lovely Peppa Pig lanyards, do you want to choose one for your cell phone?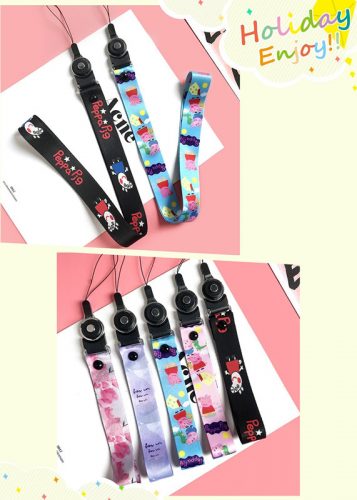 Peppa Pig Embroidery products
Embroidery products are really useful.
If clothes have holes, you can sew them up with embroidery products. It not only can cover the rip or hole, but also can decorate the clothes perfectly. In kindergarten, children's clothes are often confused by teacher and difficult to distinguish from them.Then, embroidery products sewn on clothes, with kid's name, will be not only lovely, but also extremely easy for teacher to distinguish.
In addition, we can also freely decorate our apparel, bags and so on with embroidery products. Yet, how can you miss these lovely Peppa Pig embroidered patches for the fans of Peppa Pig?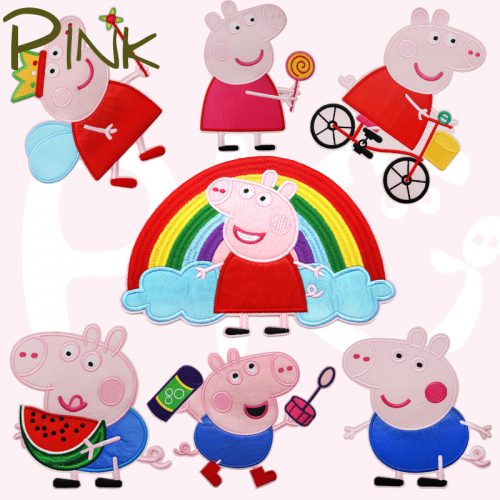 Picture source
https://gd2.alicdn.com/imgextra/i2/1737867500/O1CN0125H2x21FquRulvW_!!1737867500.jpg

Peppa Pig Wristbands
With this lovely little pig fast gaining popularity, custom made wristbands are also integrated with this element. With the arrival of spring and the coming summer, braceletsare  becoming one of the indispensable accessories. And these silicone wristbands with Peppa Pig are no doubt attractive to the fans of this pink pig.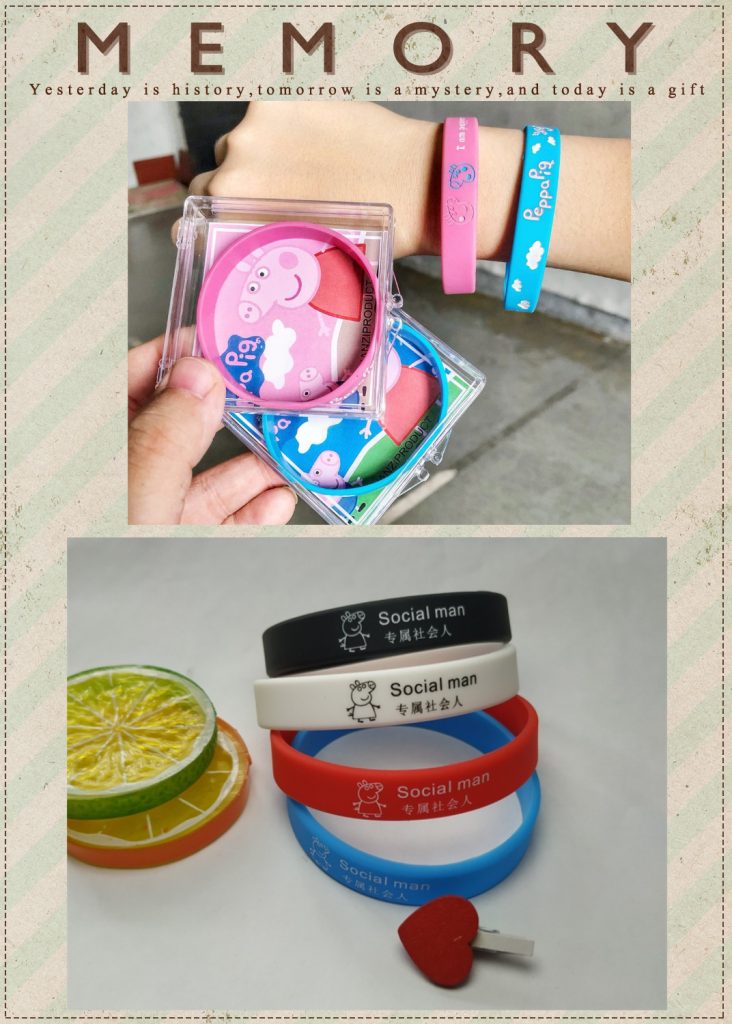 Such kind of custom made wristbands are soft and comfortable. And, as a holiday gift or birthday present given to children it will make them very happy.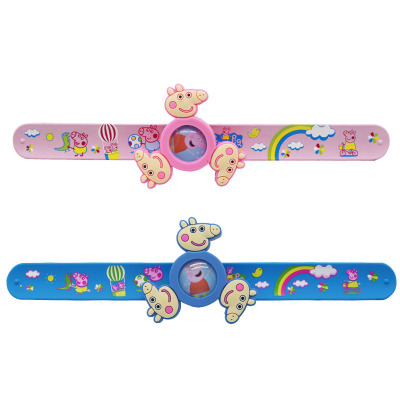 Others
In addition to what we have mentioned, there are many more products so that I cannot list one by one. These Peppa Pig products are not only cute and charming, but also full of childlike fun. These peppa pig products canbring fun to children, as well as can relive the happiness of childhood for adults living in the fast pace.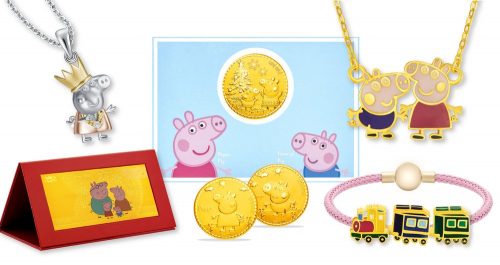 Picture source from:
https://molemole.social/blog/celebrate-this-christmas-at-moneymax-with-peppa-pig-and-family