Meet the luxury world – Chanel's Pins handbag is a real eye-opener.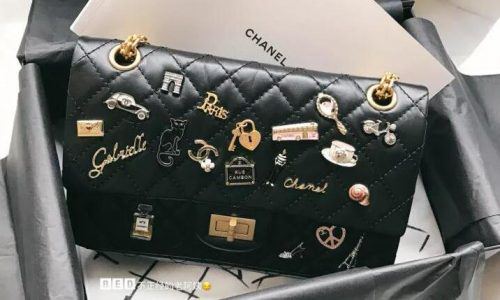 The sight of the CHANEL's bag made me, who had been in the Lapel Pins industry, suddenly feel elegant. Add up to 20 pins + the market price of the classic chain bag is 5w+. Be worthy of is the outstanding bag of fashionable bound, the price of it is the average person bear hard.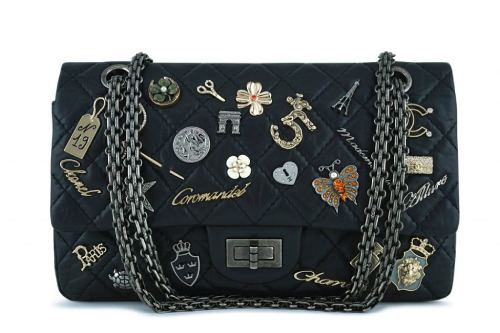 Pins, All Pins!!!
Is Chanel trying to turn all the elements that represent chain handbags in pins?
What are these custom pins? Can you see the meaning of those pins?
Lion pin: Miss Coco is a Leo. So you will see the elements of a lion in many Chanel jewelry designs.
Chance word pin: this word means "encounter", representing another representative work after the 5 perfume: Encounter Series perfume.
Sika deer pin: Sika deer in Europe is regarded as the God deer that can link ancient and modern, representing wealth, kindness and rights.
Perfume bottle pin: the classic perfume No. 5, which represents Chanel, and Chanel 5 is one of the most famous perfume in the world.
The number pin: 5 also represents the logo of No. 5 perfume. At the same time, Miss coco also takes 5 as her lucky number.
Paris Tower pin & Arc de Triomphe pin: They are all symbols of Paris. Chanel's fashion store in Paris is located at 31 Cambon Street, Paris 1. Chanel's fashion has been well known since Paris.
Scissors pin: Scissors are Miss Chanel's first tool in her life.
Sewing needle and thread's pin: Same as scissors. Represents the origin of her career, never forget the first heart. It was scissors and needles that made it possible for her to start her great career.
Four-leaf clover pin: In Europe, the search for four-leaf clover is still a popular game for children, they think that find four-leaf clover can be happy.
Miss Coco's Silver Head's pin: This is the meaning of a commemorative coin. French historian  said: "In France in the 20th century, only three names will be passed down to later generations: Charles de Gaulle, Picasso and Chanel."
Camellia flower pin: Camellia flower plays an irreplaceable role in Chanel's world. She loves the camellia flower because the first flower she received from her favorite lover, Boy Capel, is Camellia flower. The white and flawless camellia flower symbolizes pure love. She was unmarried all her life. Camellia is a declaration of love with a long history. It also embodies her sincere and sincere yearning for Capel.
Owl pin: Represents Wealth
Ladybird beetle pin: It implies a carefree and free life and also represents peace.
Dragonfly pin: On behalf of unrealized dreams, perseverance
Butterfly pin: Freedom and Charm
Stars pin: The image of stars is one of her most important design inspirations, constantly shining in Chanel's high-grade jewelry. Starlight is fleeting, but it also represents the future and eternal classics.
In the fashion world, elements of Chanel influence the lapel pins industry all the time.
If you would like to Custom Lapel Pins for your own brand or yourself, please contact us.