Thanksgiving Day Race
Look the below picture in the medal, you will see an animal is running forward, it's a duck or a chicken? Okay, let me tell you it's a fat turkey. This unique custom run medal is for an interesting race in the Thanksgiving Days. The event is called the Turkey Trot, which is a fun run or footrace, usually of the long-distance variety, that is held on or around Thanksgiving Day in the United States.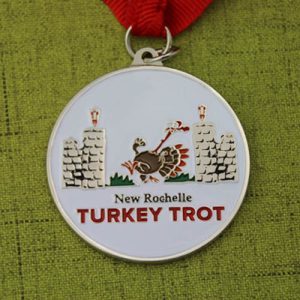 As we all know, Thanksgiving Day is an important national holiday for people to give thanks for what they have. Traditionally families and friends get together and share a special meal on the day. The meal often includes a turkey, stuffing, potatoes, cranberry sauce, gravy, pumpkin pie, and vegetables. Besides some official and social organizations will host some activities such as parades and other sports games to celebrate the harvest Season. The Turkey Trot is one of the interesting games.
Come On! Join Us!
What's more, the winner who is a first-place not only can get this memorial custom medal made by GS-JJ but also receive an extra gift— a frozen turkey that can bring it back to share with family and friends.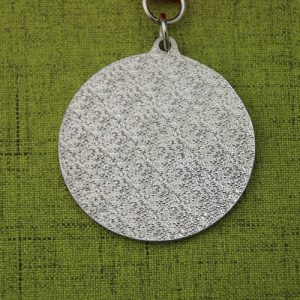 If you participate in this race, it's no doubt you will have a special Thanksgiving Day this year. Nice medal and delicious turkey are just waiting for you.