If you need one quick way to promote your information or convey your emotion, stickers are one of the quickest ways to do that. Now, let's go to the stickers world to find those things about it.
Stickers belong to the paste back of the dry adhesive paper and are printed on the back of various pictures or photographs, which is popular among teenagers. There are four features as follows.
a) Rapidity
Because it is printed, when your design is finished, they can be made immediately. The making time is almost short.
b) Affordable
Like the paper, it is only added some stickiness. No valuable material, no complex crafts, and no much labor cost. This determines its low price.
c) One-time
Because it's hard to store and the stickiness is only used one time, when used again, it won't be much sticky.
d) Arbitrariness
It is made according to your design, so it is not limited. You can design any shape or colors based on your requirements and be used in any place. It's flexible and changeable.
Why You Need Stickers?

a) For Promotion/Providing Information
If you just start your company or store, you just need to promote them and make them known. Stickers must be a fast and affordable way to solve your publicity problem. The effect is obvious. When you design, you can add a logo or text or patterns in the sticker, making them delicate and special. And then, using it in the door, window or other places. Some Promotional occasions, trade shows, or exhibitions also need stickers to provide some information.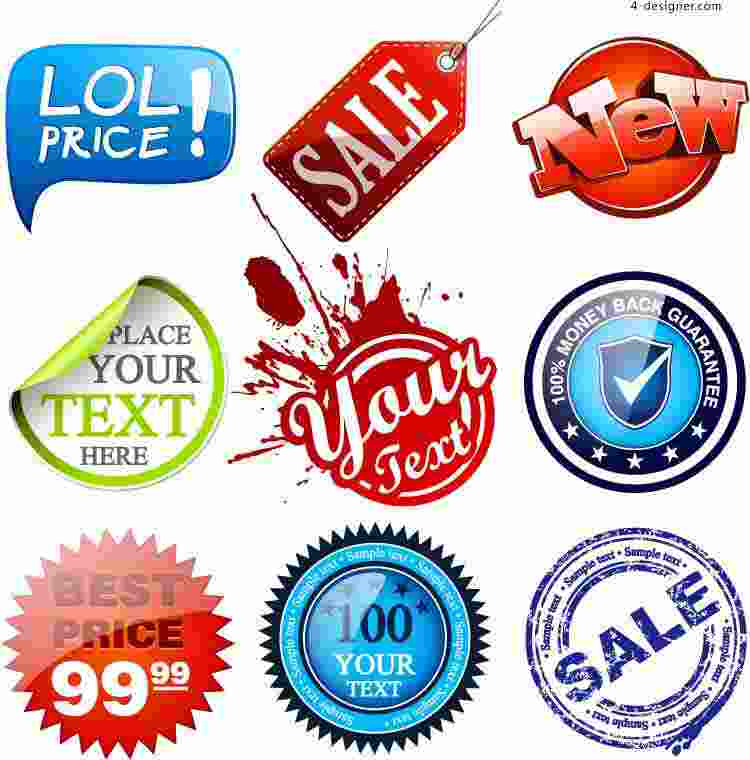 Resource: http://4-designer.com/2014/03/Creative-promotion-label-and-sticker-vector-material/#.W4Nwrs4zaUk
          b)For Remediation
What remediation means? Due to its stickiness, stickers can be pasted on your pencil box, bags, appliances, or anything else. For instance, when your pencil box or appliances peeled off paint, or your notebooks have got a dirty mark, just a little, throwing them is regrettable. At this time, why not try stickers? You can buy or customize stickers online and then paste in your needed place. It will be special, beautiful, and intact.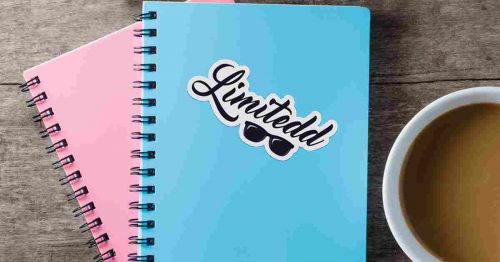 Resource: https://www.uprinting.com/blog/sticker-printing-101/
         c) For Recreation
Stickers are recreation. Some cartoon stickers are favored by children. They paste them in their books or walls. Sometimes, they even paste in their face to show their happiness. In some great games or competitions, some fans will use stickers to support their teams or players.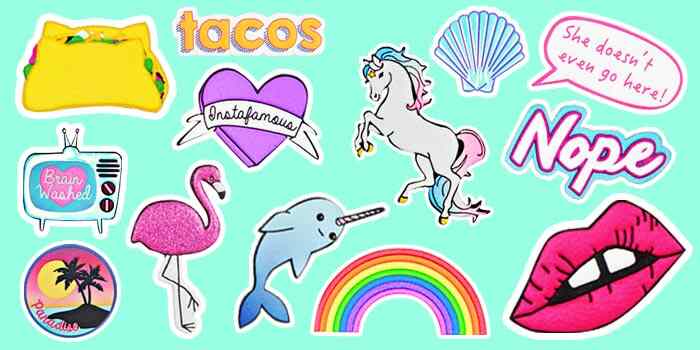 Resource: https://www.sweetyhigh.com/read/plushie-sticker-giveaway
          d) For Decoration
When you design your new house, whether you feel that your wall is a little bit monotonous and bare. Stickers can be used. You can design the cartoon image of you and your soul partner, or some beautiful dream image. Stickers can be used in any house, store, or company. The way can make your environment stand out. Nowadays, the decoration is common. You can use stickers to decorate your books, notebooks, mobile phone shell, laptop, cup, etc.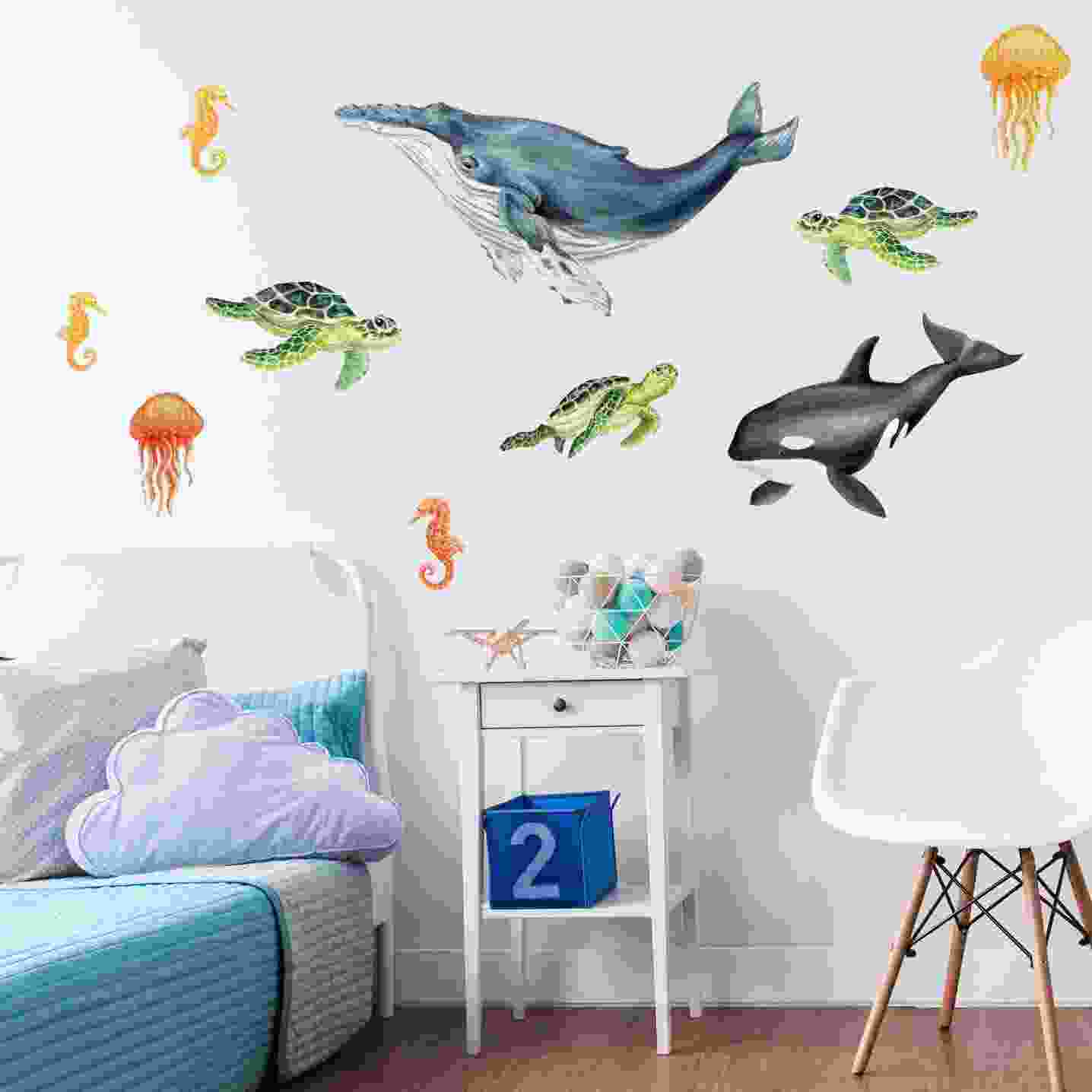 resource: https://www.qtownrec.us/chevron-template-for-walls/chevron-template-for-walls-new-wall-decal-luxury-1-kirkland-wall-decor-home-design-0d-outdoor/
Frequent Questions About Stickers

a) Should I Design Standard or Customized stickers?
A custom-shaped sticker prefers to choose different stickers to meet his satisfied because his custom made stickers are more unique and attractive. While standard stickers are also popular because some logos are complemented well by classic circle, oval, rectangle, square stickers. Standard stickers are more economic and quick. Meanwhile, there is no need to set a new die-cut pattern. It's up to your budget, time, and your love.
         b) Should I Choose Reel Stickers?
If you order a patch of stickers with the same type, it is suggested that you can choose reel stickers. Why it's very easy to store and won't be out of shape. The flat stickers, sometimes, are folded, which causes folding marks.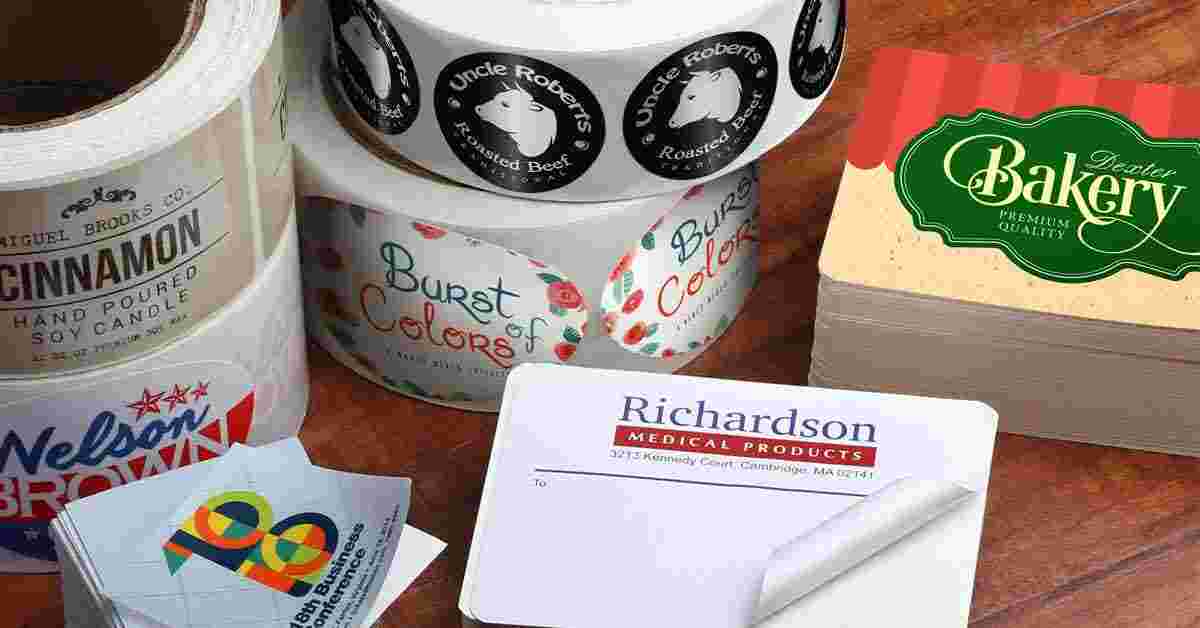 Resource: https://www.uprinting.com/blog/sticker-printing-101/
      c) How to Distinguish Common Stickers, Die-cut Stickers, and Kiss Cut Stickers?
It's easy to distinguish common stickers, die-cut stickers, and kiss-cut Stickers. Common stickers adopt the whole design. That means the center is the pattern or text with a blank margin. And you rip down the whole side. Die-cut stickers are made on a basis of shape, so you rip down the pattern. Kiss Cut Stickers are designed like common stickers, while you just rip down the patterns in the middle. Looking at the following pictures and you will understand.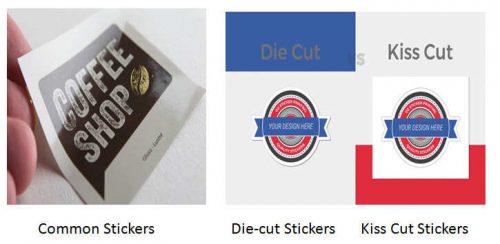 Source:
https://zoum.com/en/label-printing-stickers/custom-sticker-printing
      d) How to Differentiate Clear Stickers and Transfer Stickers?
Clear stickers are semi-transparent material. Usually, it has two layers. When you tear down the bottom layer, you can paste in showcase or else. Nevertheless, transfer stickers have three layers. You not only rip down the back layer to past it and you also tear down the above layer. The following picture will give you a direct feeling.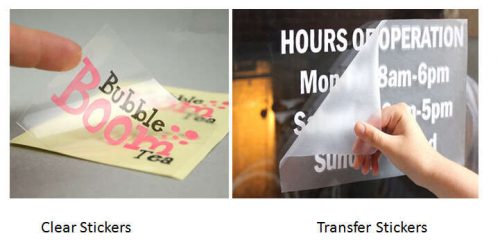 Resources: https://www.vivopak.com.au/design-inspiration-transparent-sticker-labels-on-packaging/
https://www.indiamart.com/proddetail/ultra-voilet-dry-transfer-stickers-heat-resistant-12876070430.html
         e) What is the Difference between Circle Stickers and Rounded Corner Stickers?
Circle stickers obviously is a circle. However, rounded corner stickers are just round in the all-around.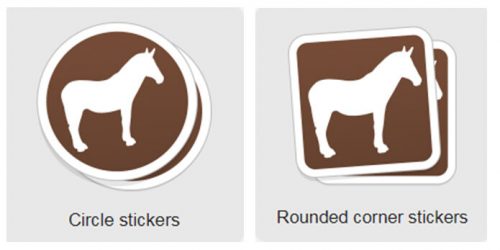 Resources: https://www.stickermule.com/custom-stickers
      f) What is the Difference Between Front Adhesive Stickers and Back Adhesive Stickers?
The front or back viscosity distinguishes them. The front adhesive is perfect for occasions when you will put your custom sticker on the inside of a transparent surface like windows. With a clear background behind your design, these back adhesive stickers also look good on non-transparent surfaces!
The making of stickers is easy.
For the manufacturer, they need some printing equipment, a computer, and excellent designers.
For a person, you can do as follows: design your pattern or texts, cut out the stickers, make the glue, paint the stickers, and lick the stickers.
How to Choose Stickers Manufacturer?
Choosing stickers manufacturer is important. Some factors should be considered.
      a) Time
I believe that each buyer chooses stickers, to some degree, it is because you should get it quickly. Like key chains or else, it will take much time. So, when you choose stickers manufacture, you must think of time – the making time and the delivery time. You may as well choose the manufacturer around you.
      b) Price & Quality
Price: most people choose stickers is due to competitive prices. If their price is too high, it is not economic.
Quality: Besides price, quality is most vital. If you choose unbelievable makers, even if you have the best designs, it will fall short.
These two factors could be realized according to comments from other buyers or ratings of the website on GOOGLE. Of course, if it has a similar evaluation in other fields of the website. That's OK.
There are two makers advised here. Both of them are rich experiences.
1)Stickermule ( https://www.stickermule.com/custom-stickers )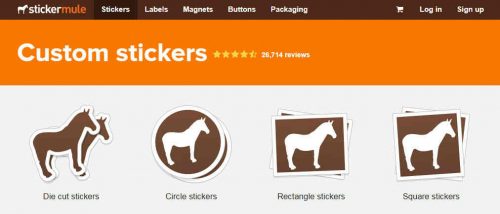 2)GS-JJ (https://www.gs-jj.com/stickers/Custom-stickers)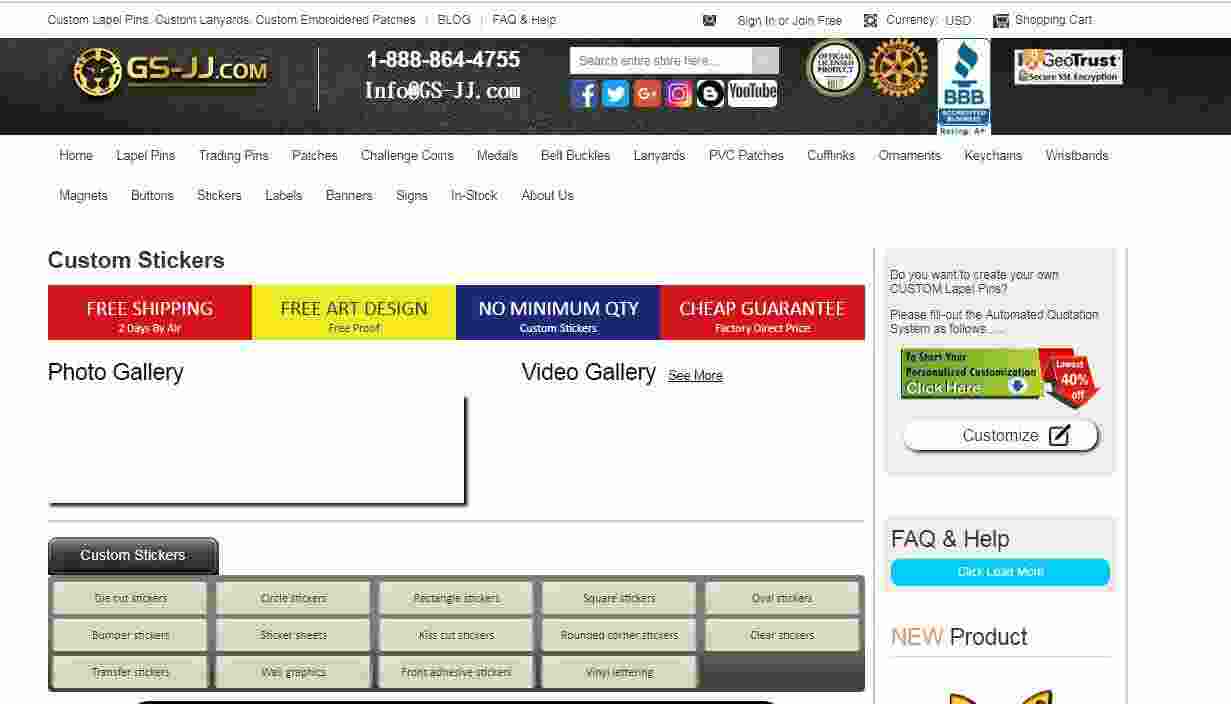 Stickers become a fast and fun way to provide information. By and large, you can see stickers in the streets. Because of its extensive usage, it becomes more and more popular. Now, before ordering, you have to know about some information and attention, start to your customization!