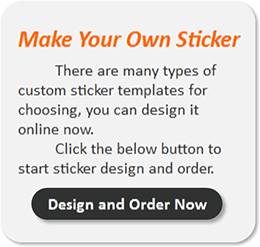 >
Die Cut Stickers
LOAD PRICE LIST
SIZE
2
5
Mold Charge
Custom Size

Pre-discount

Pre-discount

Size: 1"

Pre-discount

Pre-discount

Pre-discount

Pre-discount

Pre-discount

Pre-discount

Pre-discount

Pre-discount

Pre-discount

Pre-discount

Size:1.5"

Pre-discount

Pre-discount

Pre-discount

Pre-discount

Pre-discount

Pre-discount

Pre-discount

Pre-discount

Pre-discount

Pre-discount

2" Patch

Pre-discount

Pre-discount

Pre-discount

Pre-discount

Pre-discount

Pre-discount

Pre-discount

Pre-discount

Pre-discount

Pre-discount

2.5" Patch

Pre-discount

Pre-discount

Pre-discount

Pre-discount

Pre-discount

Pre-discount

Pre-discount

Pre-discount

Pre-discount

Pre-discount

3" Patch

Pre-discount

Pre-discount

Pre-discount

Pre-discount

Pre-discount

Pre-discount

Pre-discount

Pre-discount

Pre-discount

Pre-discount

3.5" Patch

Pre-discount

Pre-discount

Pre-discount

Pre-discount

Pre-discount

Pre-discount

Pre-discount

Pre-discount

Pre-discount

Pre-discount

4" Patch​

Pre-discount

Pre-discount

Pre-discount

Pre-discount

Pre-discount

Pre-discount

Pre-discount

Pre-discount

Pre-discount

Pre-discount

4.5" Patch

Pre-discount

Pre-discount

Pre-discount

Pre-discount

Pre-discount

Pre-discount

Pre-discount

Pre-discount

Pre-discount

Pre-discount

5" Patch

Pre-discount

Pre-discount

Pre-discount

Pre-discount

Pre-discount

Pre-discount

Pre-discount

Pre-discount

Pre-discount

Pre-discount
Click Here To Start Your Customization



---
Die Cut Stickers
Die cut stickers have a great amount of utility for all kinds of work and hobbies. If you want to use stickers for any aspect of your life, then it's definitely worth it to consider how ordering some die cut stickers might benefit you. We will briefly go over some of the benefits and uses for die cut stickers as well how they compare to other types of stickers.
---
What are Die Cut Stickers?



Die cut stickers are often made in a custom manner and this lets them be used directly for people's orders and projects. They have a great variety in appearance and design. For example, die cut stickers can often have several different shapes and sizes; this gives them a great deal of variety in terms of visual appearance and utility. As a result of these qualities, many people have come to favor die cut stickers.
---
Contact US
If you are interested in our personalized products and hope to get an inquiry, or if you have

any other questions ,you can call at 1-888-864-4755 or email at Info@gs-jj.com
We will give you reply within 24 hours as soon as possible.
---
Advantages of Die Cut Stickers



There are numerous advantages and benefits to using die cut stickers that make them a great choice for anyone interested in using stickers, whether it's for work or personal use.
Die cut stickers often have a higher quality of design and this makes them very effective for those looking for high quality stickers to use.
Another main benefit of diet cut stickers revolves around their design. Many people find these die cut stickers aesthetically pleasing and have a preference for them for this reason. If you care a lot about nice-looking stickers and how well the designs are implemented, then ordering die cut stickers could definitely be beneficial for you.
---
Common Uses of Die Cut Stickers



Die cut stickers are considered very versatile, with a great number of possible uses.
For example, these custom die cut stickers are often used by businesses for a variety of purposes. One of these uses might be to organize documents and folders related to the business workings. Another might be to hand them out to people for promotional purposes.
Additionally, die cut stickers can also be used as part of personal art projects. Many artists have shown a strong preference for die cut stickers in their works and order large quantities of them for artistic reasons.
---
Why Choose Custom Die Cut Stickers?



A positive comparison can be made between custom die cut stickers and other kinds of stickers. One quality that gives die cut stickers an advantage of over other types of stickers is the high quality they offer. This higher quality in comparison to other types of stickers makes die cut stickers a superior choice for many people who prefer a higher level of quality in their stickers.
Another reason many people prefer die cut stickers is their many business and artistic uses, which were mentioned earlier. Because of how versatile these stickers are and how they can be used for many different types of projects, people who need stickers will often choose die cut stickers over other kinds.
---
Why Choose Custom Die Cut Stickers From Choose GS-JJ?



At GS-JJ.com, we offer a wide variety of choices for your Custom Die Cut stickers needs. We offer the best value, fast shipping, , cheap die cut stickers and outstanding customer service. To learn how we can help you, or to place an order, contact us today!
---

Contact Us







We look forward to your inquiry and cooperation. If you have any problems regarding designs, techniques,artworks or other aspects, please do not hesitate to contact us in any of the following ways. Our professional service team will give you the quickest reply. Besides, 24/5 online customer service is provided so you can chat with us online.

Email: info@gs-jj.com

Call: 1-888-864-4755

Address:

U.S.A.: Los Angeles Office address: 20829 Valley Blvd. Walnut, CA 91789

Canada: Vancouver Office address: 27-5880 Hampton Place Vancouver, BC V6T 2E9