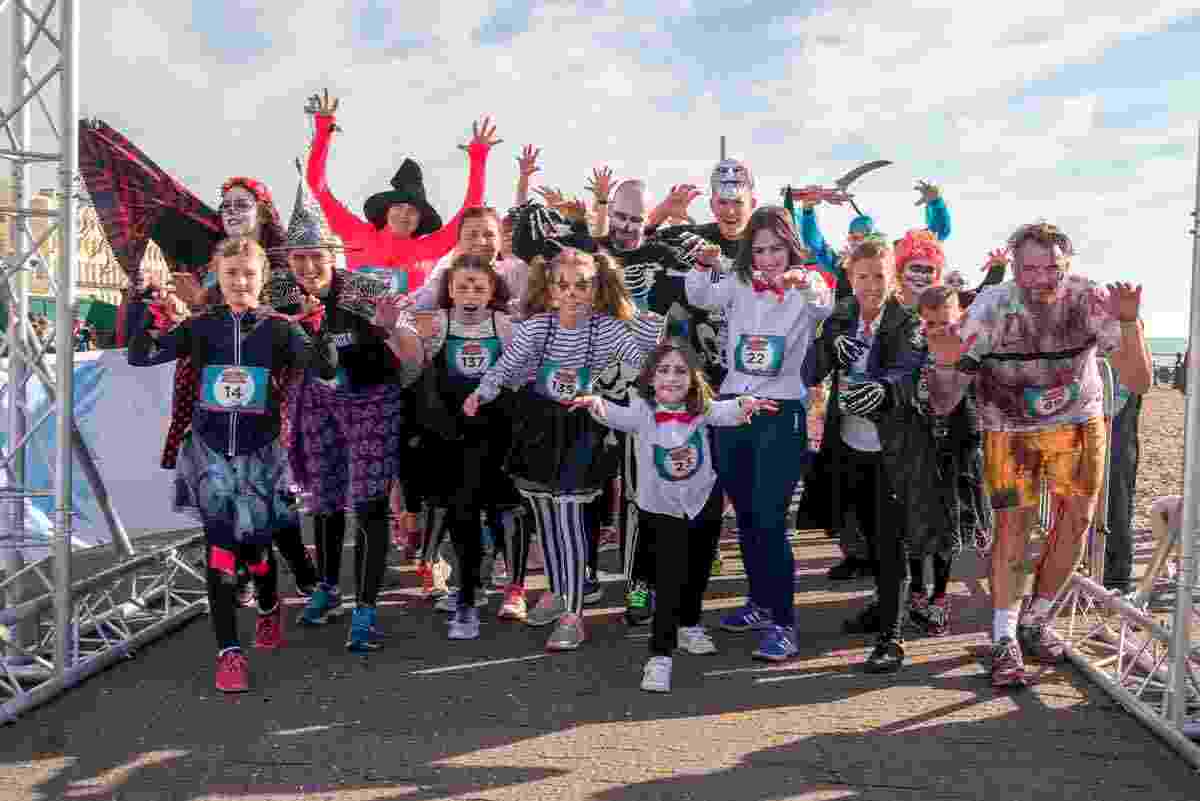 Do you like Running?
Do you like Halloween?
Are you scared of horrible things?
Are you interested in dressing up?
Halloween Run,
You can't miss it!
1) Halloween in Emmaus 5K
When: October 20, 2018
Where: Emmaus, Pennsylvania
Website: emmaus5k.com
Why attend:
Before the beginning of the Halloween Parade, the race will start just 30 min. At that time, there are many audiences to cheer for you. Each racer should be dressed up with creative costumes. Cash prizes will be awarded to not only runners but also best costume designers.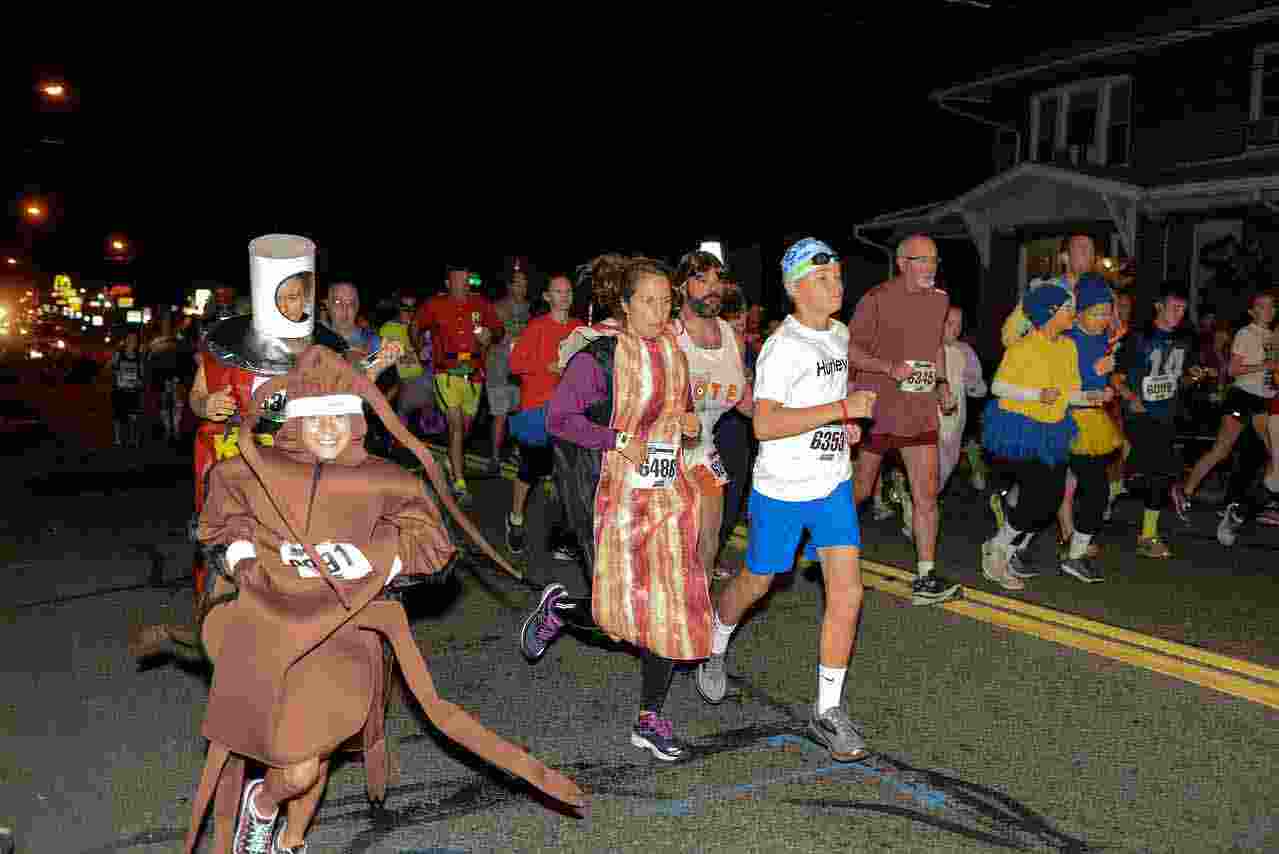 2) Spook Hill Cider & Wine 4 Mile Run
When: October 20, 2018
Where: Burkittsville, Maryland
Website: spookhill4mile.org
Why attend: YES! Burkittsville is a famous place in the 1999 thriller  << The Blair Witch Project >>. you will run through the graveyard and " Spook Hill". These real things will make your hair stand on end even if in the day. If you have enough courage, why not try it?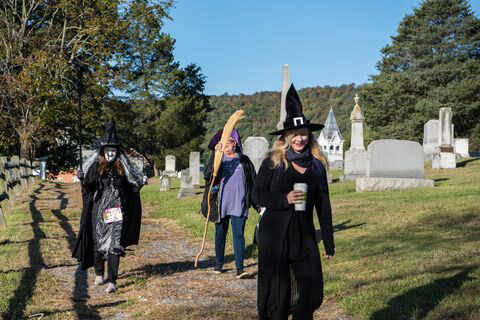 3) Monster Dash
When: Saint Paul, Minnesota
Where: October 27, 2018
Website: minnesotamonster.com
Why attend: A little T-shirt or Jacket can make your race become more motivated. You will become a monster – maybe cute or horrible. It doesn't matter. The race needs you to attend.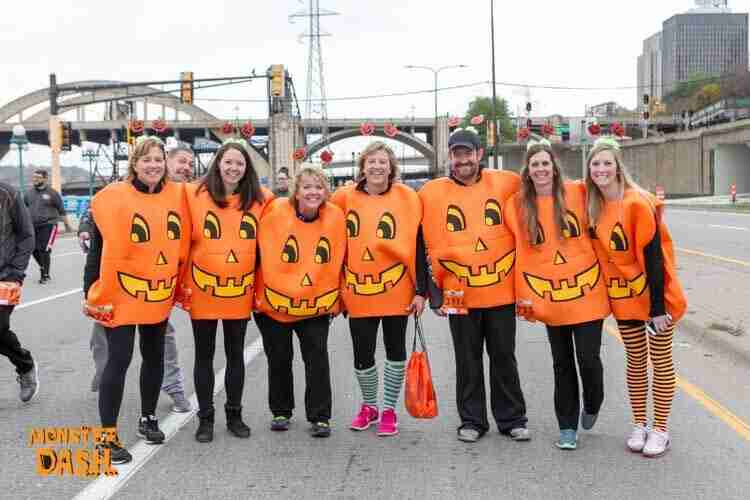 4) Haunted Hustle
When: October 20-21, 2018
Where: Madison, Wisconsin
Website: hauntedhustlemadison.com
Why attend: The running events are not the only type. The Halloween medals can also be designed in the GS-JJ, a funny custom medal maker, which has bold ideas and designs.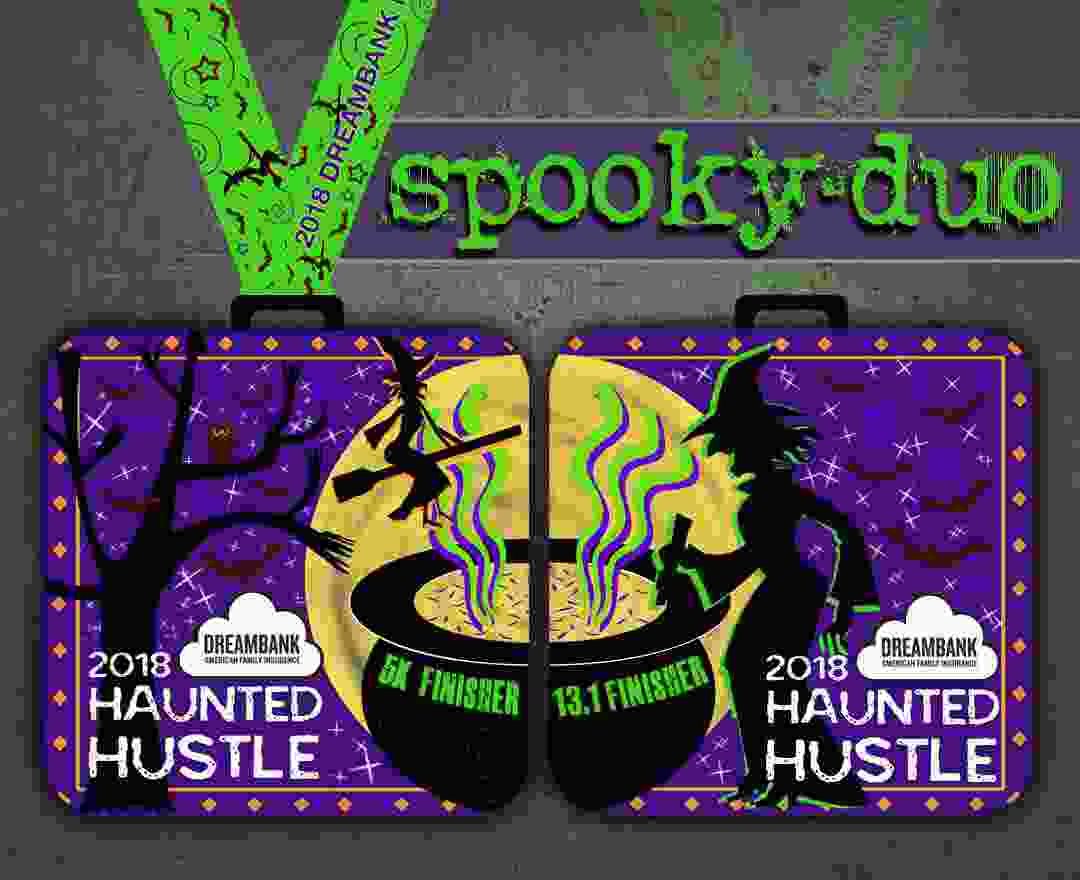 5) The Great Pumpkin Haul
When: October 27, 2018
Where: Littleton, Colorado
Website: thegreatpumpkinhaul.com
Why attend: Do you like pumpkin? Pumpkin is a symbol of Halloween. The Great Pumpkin Haul is very short, just 2 miles. But you should choose the pumpkin and run with them. Only the best pumpkin won't be thrown away and the heaviest pumpkin owner will get a Halloween medal.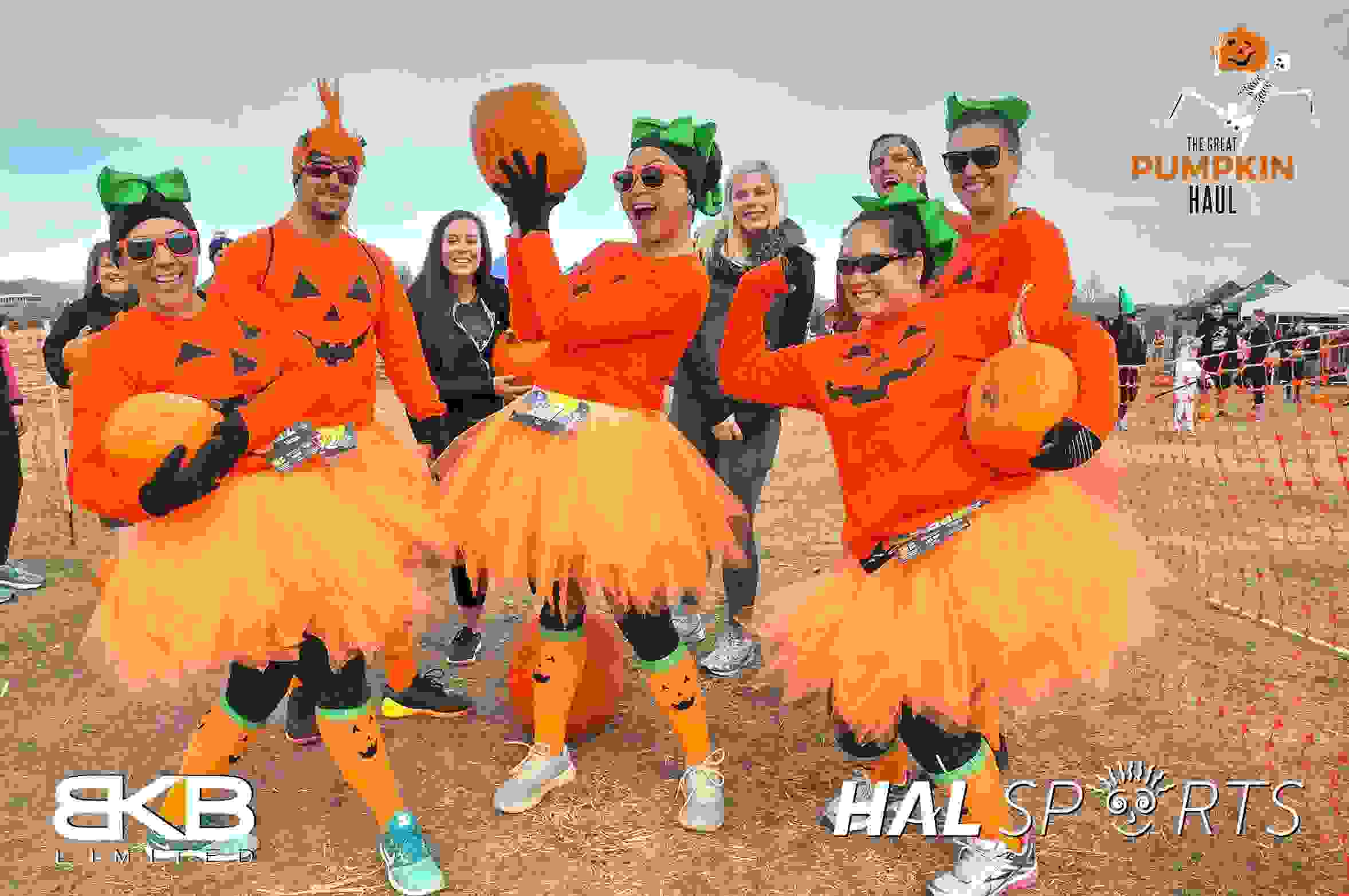 Samples at GS-JJ: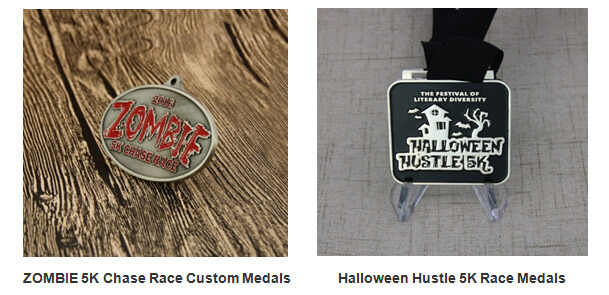 6) Miami Beach Halloween Half Marathon & Freaky 4-Miler
When: October 27, 2018
Where: Miami Beach, Florida
Website: halloweenhalfmarathon.com
Why attend: When you run, you can meet skeletons, bats, zombies, vampires, and werewolves. Many runners will become nurses, kittens, cops, and superheroes. After running, you can get the funny Halloween race medals. Each year, the design of medals arouses people's attraction.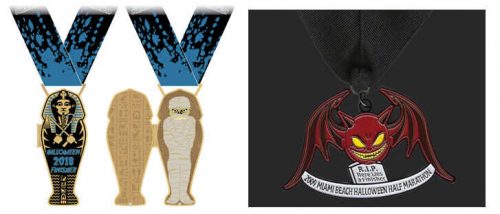 7) Family Fright 5K Fun Run & Carnival
When: October 28, 2018
Where: Union City, California
Website: active.com
Why attend: Goblins! Zombies! Ghost! Enjoy a family day running! If you want to chase stimulation, you can join the zombie's challenge and try to survive in the Zombie 5K trail. If you still have one flag (total:2 flags) finally, you will get the zombie challenge prize.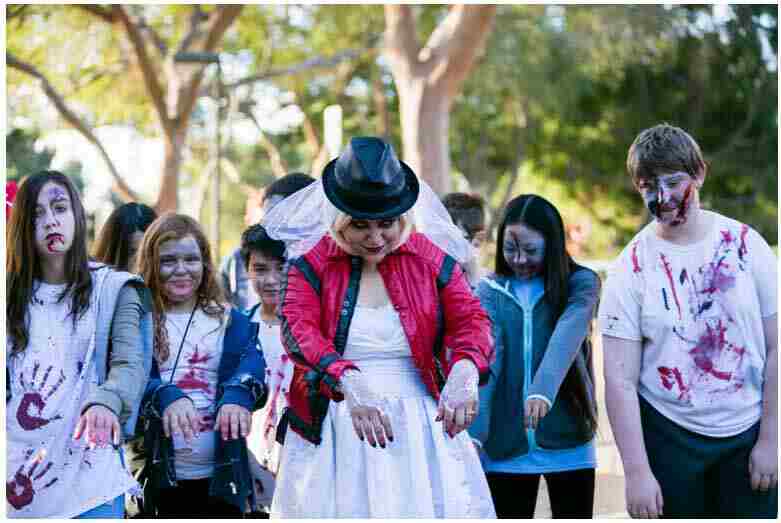 8) Terrifying 10-Miler & Halloween 5K-10K-Kids Run
When: October 28, 2018
Where: Dana Point, California
Website: renegaderaceseries.com
Why attend: keep an eye out for the trick-or-treat aid stations with ghosts and goblins along the course. It offers about each spooky race genre that exists. After running, you can attend the pumpkin party, costume party, or else. Not very scary, you can take part in with your children.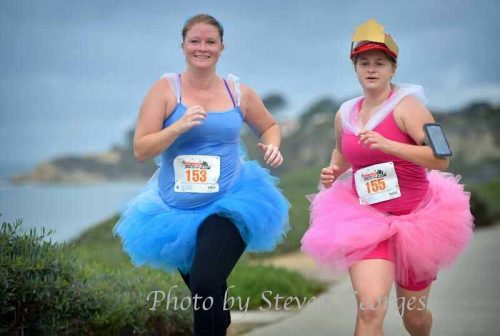 9) The Halloween Candy Run
When: October 28, 2018
Where: Dayton, Ohio
Website: halloweencandyrun.itsyourrace.com
Why attend: This is a very happy Halloween race. It is the most magnificent Halloween race. You can get a pumpkin, candies, finisher medals, pizzas, and so on. In all, you will very enjoy it!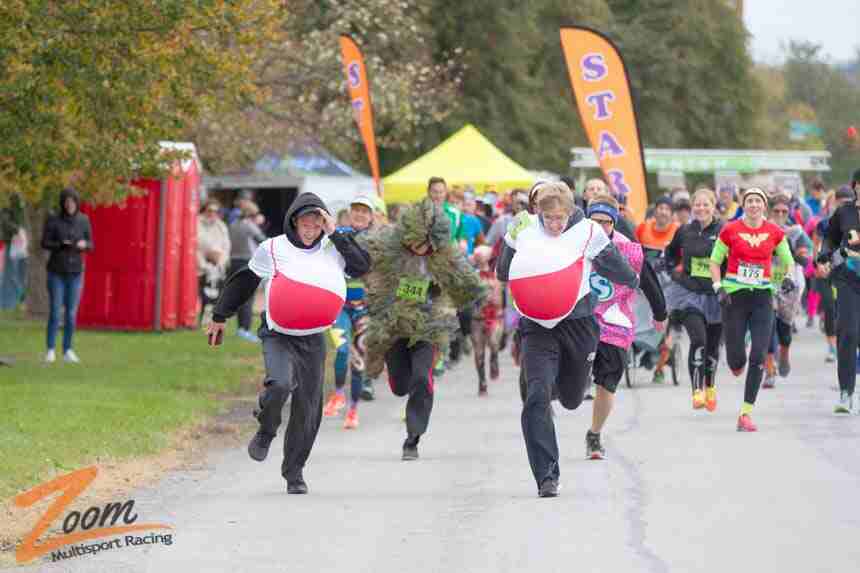 10) Panic in the Dark
When: November 3, 2018
Where: Lowell, Massachusetts
Website: panicinthedark.com
Why attend: If you think that running in the day is not exciting. you can join this. You will go past a cemetery and through darkened woods. There are many obstacles and zombies clambering for your body. Don't scream!


Now, Halloween will be coming soon! You must want to burn up your energy or get many candies or frightened of chasing by zombies, anyhow, you will enjoy the frightening fun in Halloween run!
Resources:
http://humanrace.co.uk/news/trick-treat-run-returns-richmond-park-halloween/
https://wesleyworks.smugmug.com/2017/Events/Emmaus-5K/i-NNSsSZg
https://www.runnersworld.com/news/g23013115/best-halloween-runs/
4.http://hauntedhustlemadison.com/wp-content/uploads/2015/05/superherofamily-1024×680.jpg
http://hauntedhustlemadison.com
https://twitter.com/gofitnessstl
https://halloweenhalfmarathon.com/awards/medals/
https://nebula.wsimg.com/9f5cb331c70e2301bff7bb7ebb51b1b3?AccessKeyId=B4ED474BC7AAB550E403&disposition=0&alloworigin=1
http://www.thehauntedhustle.com/
https://www.zoomracingusa.com/halloween-run/