Challenge Coin is a popular and delicate small coin medallion.  Many buyers have some questions about challenge coins. Now, we specially write this article to solve customers' confusion about challenge coins.
No.1 How to Get Challenge Coins?
Organization: Some departments, associations or organizations will prepare custom challenge coins for their members, volunteers, or staff like military coins, in order to express gratitude for their specific contributions.
Companies: Companies usually encourage their staff or award one's outstanding contribution, so they will customize some award coins. Of course, they may promote their company by sending corporate challenge coins if they have enough budgets.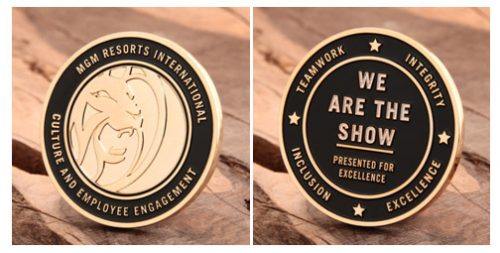 Competition: Join some races like sports, running, or other sports, and you will get relevant challenge coins. For instance, soccer coins, gold coins, baseball coins and so on.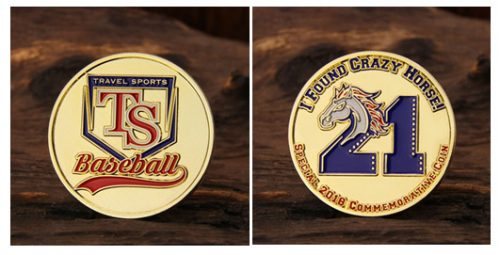 Personal: You can prepare personal coins for yourself as a souvenir. This is a recent trend. For example, more people start to prepare wedding coins at their weddings. Birthday coins and festival coins are also popular.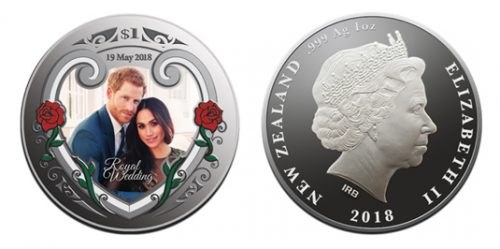 No.2 How Do Challenge Coins Work?
Due to the small size and delicate design on the two-tone sides, challenge coins are popular. Their main works can be as follows:
Awarding: for your brave behaviors or excellent contribution to the specific area.
Commemorating: for collecting and memorizing one thing/ activity.
Encouraging: for motivating you to keep up the good work.
No.3 How Much do Challenge Coins Cost?
Challenge coins' cost includes molding fees and design parts. Molding fees are free if you customize at the second time during two years. Design parts are mainly up to these 7 elements.
Size: bigger size, higher cost.
Thickness: thicker, higher cost.
Shape: more complex shape, higher cost.
Color: many colors, higher cost.
Edge: personalized edge, higher cost.
Engraving: having engraving, higher cost.
Printing: having printing, higher cost.
Crafts: 3D / Cut out, higher cost.
No.4 How to Choose the Proper Edge for Your Challenge Coins?
Introducing briefly how to choose in the part, if you want to know more information about challenge coins edge, you can read carefully – << How to Choose the Proper Edge for Your Challenge Coins >>.
Standard Edge: Suitable for limited budget and you want to simple design.
Rope Edge: presenting work in unity and help each other. It is common for Navy challenge coins to use rope edge.
CrossCut Edge: a very delicate way to make your custom coins stand out.
Spur Edge: Usually combined with 3D to "spurt sparks".
Oblique Line Edge: if you need to present the "extend beauty".
Bezel Edge: showing the effect between the standard edge and cross-cut edge.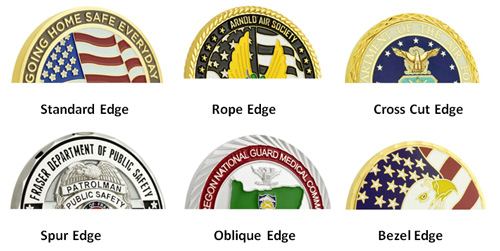 No.5 How to Display Challenge Coins?
When you get your challenge coins from factory or sellers, how to display your challenge coins? There are two popular ways.
The wooden display is a good place to store your challenge coins because wood is associated with class and elegance, which wonderfully matches the style of challenge coins. You can hang the wood on the walls or keep it on the desk or store it on the box.


Glass has reflection, so glass displays can perfectly present the coins as well as protect the coins because the challenge coins won't be exposed in the air in this way.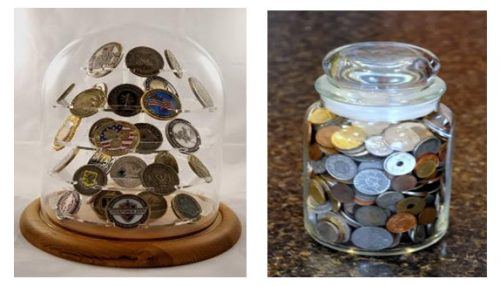 No.6 Where to Buy Challenge Coins?
You can buy challenge coins from the physical store or e-commerce store. If you go to the physical store, you can feel the quality and bargain. More information can be quickly got by offline shopping. If you choose an e-commerce store, you can communicate and order online from which you can save money and time. But note: you should open your eyes and select the best challenge coins maker, otherwise, your challenge coins a great disappointment. I will recommend three popular e-commerce stores.
GS-JJ.com is a humanized e-commerce. Why do I say that? When you go to this page, you will find some relevant articles and blogs about types of challenge coins. This is a good way for beginners. Their convenient automated quotation system can save you much time. In addition, their special offer usually is between 20%-40%. Best sales, right? In addition, GS-JJ has a physical store on 20829 Valley Blvd, Walnut, Los Angeles, USA. Moreover, if you need to customize lapel pins, medals, patches and so on, GS-JJ must be your first choice because you can customize here all the time.

customchallengecoins is a No.1 e-commerce maker when you search the keywords" custom challenge coins". Their interface is clean and you will find what you want. If you have customized many times or you just need challenge coins, this must be your wonderful choice. Because you needn't look much information. It is a specialized challenge coin maker.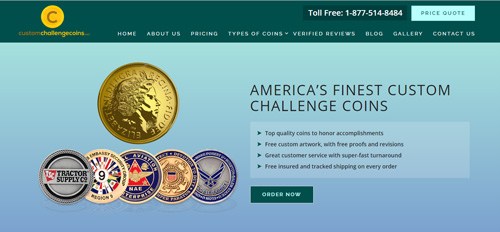 When you search the keyword – " challenge coins ", challengecoinsltd occupies the first place in search results. It usually customizes military challenge coins. They choose air shipping. So it is fast in the delivery. If you are in a hurry, this website must be your selection.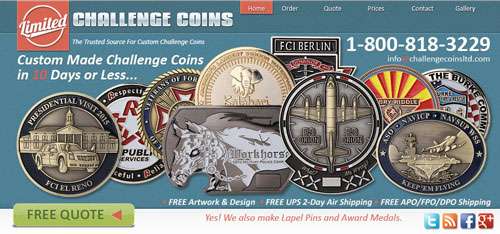 No.7  How to Make Challenge Coins?
Generally speaking, the steps can be classified into 7 parts.
Step 1: Design Drawing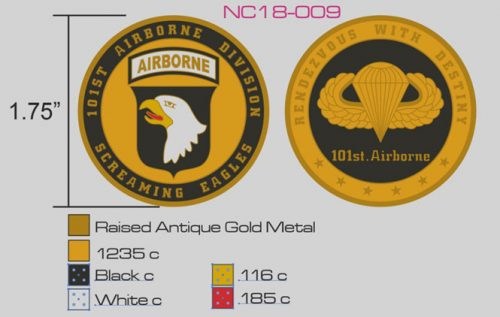 Step 2: Finishing the 3D Model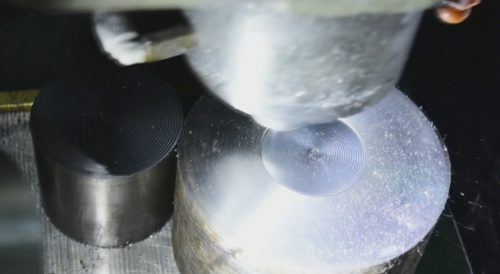 Step 3: Die Struck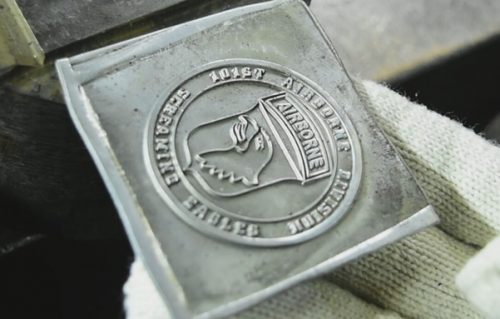 Step 4: Polishing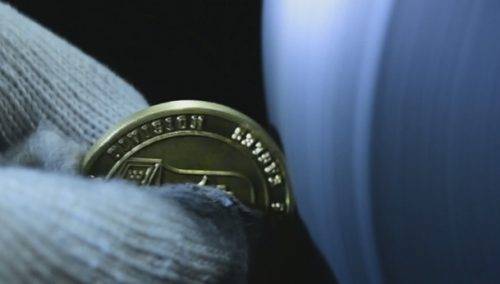 Step 5: Plating or Dyeing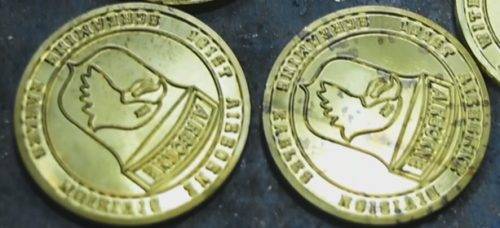 Step 6: Coloring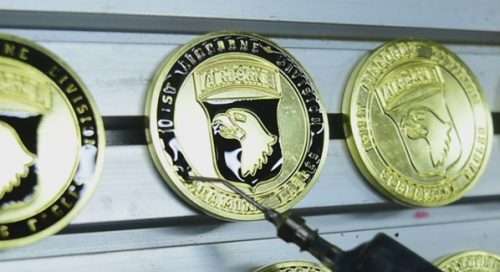 Step 7: Package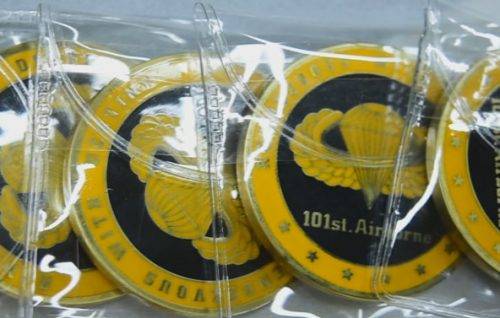 Notes: according to different crafts, step 4,5.6 can be changed. And After step 6, you should polish again.
No.8  How to Cut Challenge Coins?
How to cut challenge coins? We can classify these two types briefly. If you want to know more cut out coins, you can browse << Making cut out custom coins: So unique >>.
No matter which circle is, it can be cut out. It doesn't look so rigid. You can cut any signals or logos in the internal.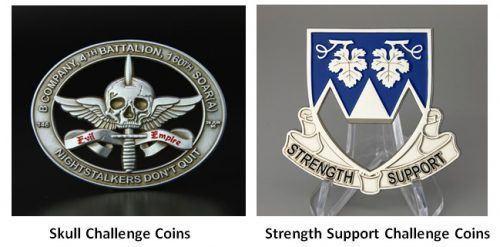 External Cutting usually is used in the bottle opener or some irregular size.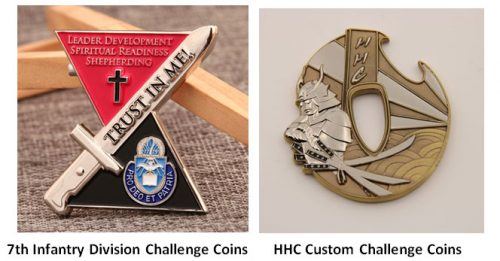 N0.9  How to Paint Coins?
Usually, Some people who love to DIY will ask this question – how to paint coins?
Step 1: washing your coins with warm water and soap. Wiping away the stain and water.
Step 2: adding eye drops of warm water to make it smooth.
Step 3: Putting the coin on the waste paper. And Coloring carefully (Tips: you can exercise in the paper before coloring) .
Step 4: Drying for 3-4 hours. If you think it is not enough, you can wait for a longer time.
Now, any questions about challenge coins? If you have, you can comment here and I will solve them.
Resources:
1.https://en.wikipedia.org/wiki/Challenge_coin
2.https://www.ebay.com/itm/New-Zealand-2018-Silver-1-Proof-Coin-1-OZ-Royal-Wedding-Prince-Harry-Meghan-/263700118789
3.https://www.themilitarygiftstore.com/products/challenge-coin-display-glass-dome-coin-display-for-62-coins?utm_medium=Social&utm_source=Pinterest
4.https://veteranmadeny.com/shop/all-flags/coin-holder/challenge-coin-holder-old-glory/
5.https://www.themilitarygiftstore.com/products/geocoins-display-geocoins-coin-holder-military-geocaching?utm_medium=Social&utm_source=Pinterest