-Accessories are also invincible!
-As Long As the Design is Good, Accessories Can Also Be Souvenirs and Gifts!

In the 1970s and 1980s, it is not surprising when someone pinned their favorite band's name on a collar; the trend gradually disappeared. However, in the past few years, custom pins have returned strongly. From Emoji expressions to pop lyrics, tropical dreams, and so on, there are pins for everyone (and every mood). These interesting and affordable accessories are small enough to be taken home or stuffed into a bag for distribution at the workplace to act as a secret Santa Claus.
Here, you can find more accessories like this. Accustomed to ordinary modeling accessories, have you ever seen these accessories, the spinning pins, the hinged flipping pins, the spinning pendants, and the spinning bottle openers? Here's a recommended guideline to those creative accessories. If you're worried about what kind of interesting and creative accessory is suitable to send to your family or friends, especially those who are interested in collecting. Check out the guideline and the creative accessories, you and your family & friends really deserve them!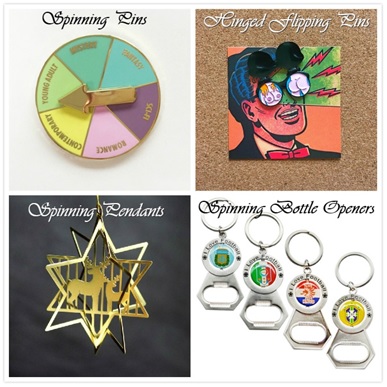 →Part 1

▲Recommend Products: Spinning Pins
▲Reference Price: $ 9.99~15.99
▲Recommended Reason: In addition to the function of the lapel pins, it can also act as a decompression toy. Due to long-term excessive use of the brain, our mental stress can't be released, these rotating spinning pins are lightweight, small and exquisite, similar to the function of the popular Fidget Spinner; it can be operated with one hand. If you want to release your mental stress, the decompression spinning pins will be your good choice.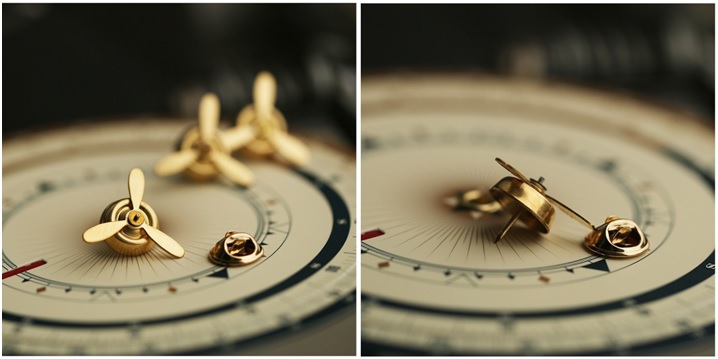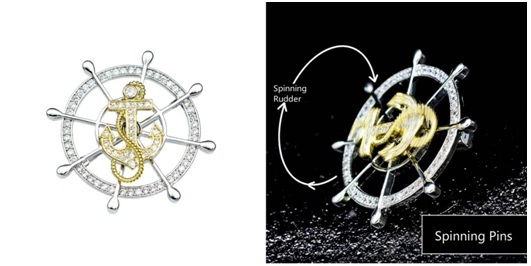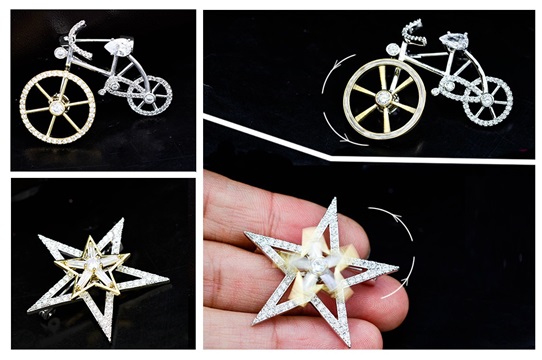 ※Recommended Disney Pins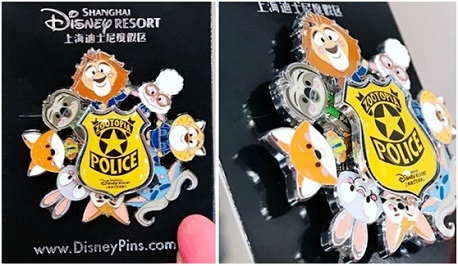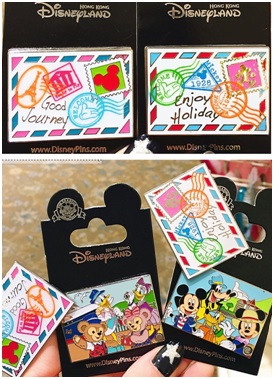 →Part 2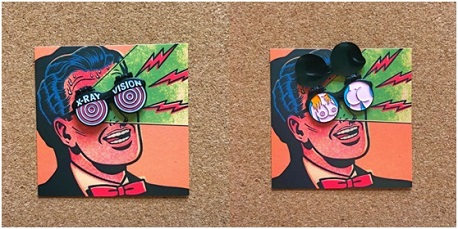 ▲Recommend Products: Hinged Flipping Pins
▲Reference Price: $9.99~19.99
▲Recommended Reason: Those are the super creative lapel pins who gave the pin a new door or a new window. Cap or uncap are the different images and features. In addition to the function of the lapel pins, it is the same as the spinning pins to act as a decompression toy. I had such an experience that I often inadvertently did some little actions in order to let brain concentrate on the brain, such as turning pen with the hand while thinking, opening and closing a hinged flipping pin, so the hinged flipping pins can also effectively help us improve our attention.
※Recommended Disney Pins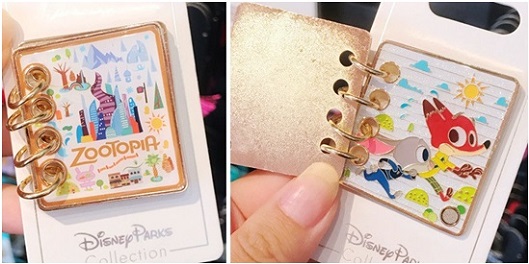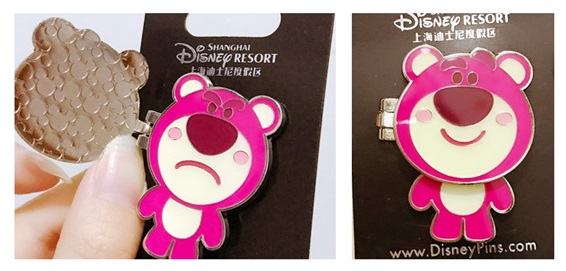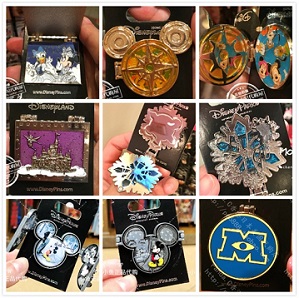 →Part 3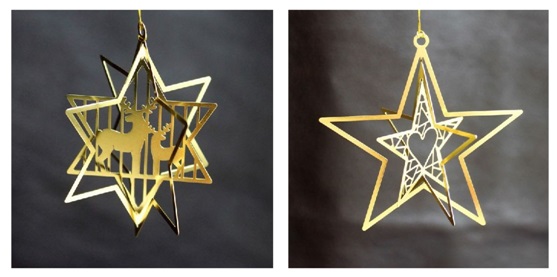 ▲Recommend Products: Spinning Pendants
▲Reference Price: $5.99~19.99
▲Recommended Reason: Nowadays people usually take an evergreen plant, such as a pine tree, indoors or outdoors around Christmas season and decorate it with Christmas lights and colorful decorations. The spinning pendants will make your Christmas tree more dynamic and lively than traditional graphic pendants.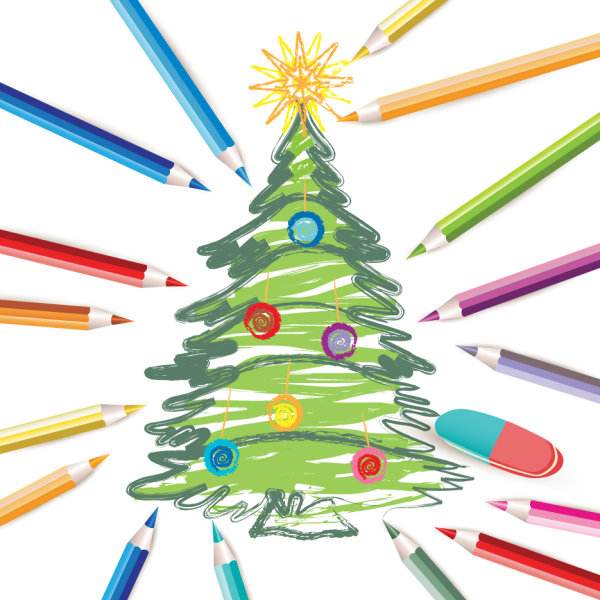 Of course, in addition to its use during the Christmas season, you can hang it anywhere you like, such as on doors, windows and mailboxes. When the wind blows, will it make you feel more comfortable to watch your spinning pendants hang on the Christmas tree dancing with the wind?

※Recommended Disney Pendant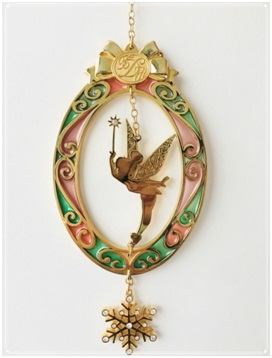 →Part 4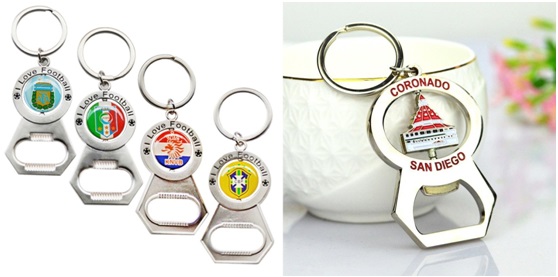 ▲Recommend Products: Spinning Bottle Openers
▲Reference Price: $ 8.99~15.99
▲Recommended Reason: There is a bottle opener Museum in Barolo, Italy. This bottle opener Museum has 500 sets of bottle openers from all over the world from the Eighteenth Century to now. You can divide a bottle opener by material or according to its shape. Have you ever thought of dividing it according to originality? Is a bottle opener that has both practical functions & decorative effects and can be a decompression toy worth collecting? When you drink with your friends at home, can you take out this spinning bottle opener to gain attraction?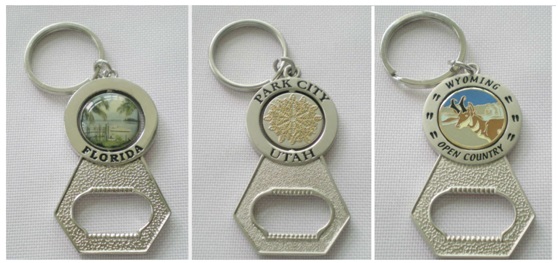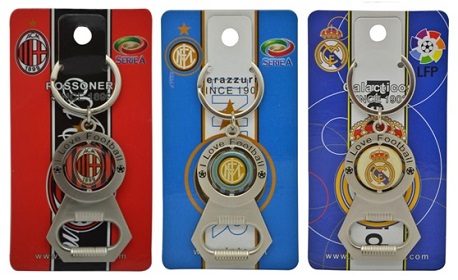 ▲Summary:
Four parts of the accessories described above are among the best at the same price. Those who like badges can check out the spinning pins and the hinged flipping pins. Those who pursue practicality products can check out the spinning pendants and the spinning bottle openers. With them, our ordinary but insipid life will become more interesting.
If you like these accessories, you can buy them from their related official websites or through Amazon / E-bay or Overseas Shopping, such as Alibaba or TaoBao;
If you are not satisfied with the accessories described above and you feel confident enough to self-fund your design, maybe you want to do some changes based on them or combine them, then you can consider some online platform that offers customized services.
The advantage of working directly with a factory is that you can usually get the lowest factory prices of the market. The disadvantage is that you will not always have the best service in terms of fast and clear and fast communication given a language barrier sometimes and the time difference.
One company I've used and highly recommend is GS-JJ and below are some spinning Custom Pins cases for your reference. The company is a combination of an online platform and factory in China. I've gotten the best service and the lowest price in our last cooperation.
I hope all of this advice will prove helpful to you! I also want to hear from you. Write to us in the comments section. Thank you so much for expressing interest in what I do.
Hope you all can buy your most desirable and favorite accessories.
-End-