Christmas is coming soon…
Santa Claus will travel around the world on Christmas Eve delivering gifts, enjoy this Challenge Coins!!!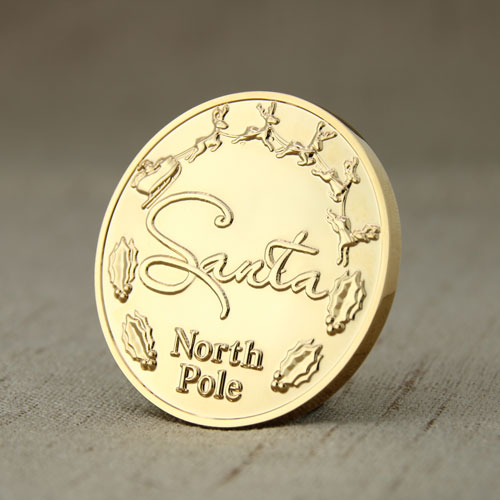 In this traditional festive legend, something interesting happens…
Santa Claus's reindeer pulls the sleigh through the night to help Santa Claus deliver gifts to children…
Santa's custom coins are designed with a beautiful reindeer engraved on the surface.
But, let's think what is the connection between the reindeer and Santa Claus???
Linked to lands in the northern part of the world, their population was widespread in Scandinavian and Eastern European countries and widely used for transportation.
These animals normally pull sleds and sleighs and are still an important aspect of some indigenous northern European culture.
There is Norse and Germanic mythology, about Thor as the God of Thunder, and soars through the sky in a chariot pulled by two magical goats.
Probably this history may have influenced the creation of Santa's sleigh and flying, antlered reindeer!!!
Christmas is on the way now.
Custom challenge coins and Christmas ornaments are usually collectibles and are displayed in most of the scenes for Christmas decorations.
Go to Christmas store into business or just design your own crafted gifts on our Automated Quotation System.
Bring joy to customers and families, each and every year.