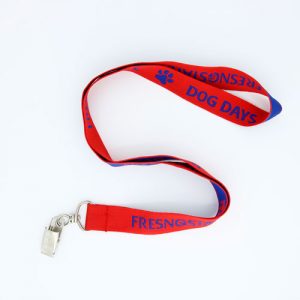 GS-JJ Custom Lanyards for the Dog Days.  Fresno State University!
Is this a festival for dogs? Haha, well here a little about this!
Dog Days is actually a Freshman Orientation program.
It will absolutely help with both experiences, academically and socially.
Attend to this Orientation program, it is an important step to make the transition to life as a Bulldog!
And, it will definitely be the best way to acclimate yourself as a new Fresno State student!
The program gives students the opportunity to meet the academic counselor, meet with a major advisor and receive priority new student registration.
It is also an opportunity to learn about all the policies and procedures that are unique at Fresno State.
In 2017, the series of orientation sessions, to prepare new students, counts with more than 6,000 participants registered to attend one of the events on campus.
Our Dog Days Lanyards are suitable for freshmen.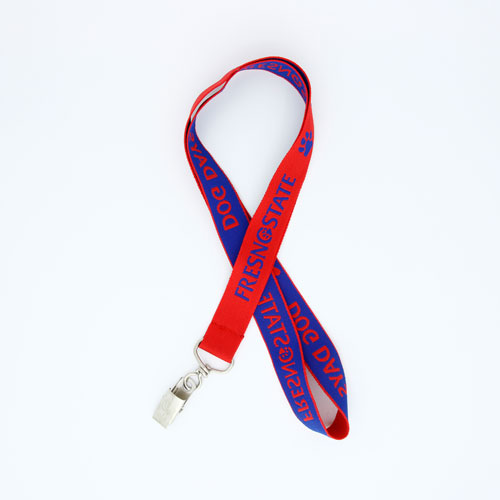 Even if it is a long-distance, as long as you see the students wearing this kind of webbing, you can know they are new freshmen.
University Lanyards are designed in red and blue a metal bulldog clip.
And, each of Dog Days Lanyards is of high quality.
Do not miss the chance to design a great lanyard to promote your faculty, club or fraternity.
We help to design the diversity of promotional products at very affordable prices. We offer 100 % satisfaction!
These designed Lanyards are made in polyester material, but you can also ask for a lot of different materials to customize your products.
 GS-JJ is a manufacturer and offers different custom lanyards at low cost and best quality.