When we are designing custom medals and producing, we often think that its design is the front design, and put all of our energy on the beauty and precision of the front design, while ignoring the back design of the custom made medals. To make complete custom medals, especially the medium and high-grade ones, the back of the custom medals design is equally important, and the back of the medals perfect and high quality is equally important. Just as a person, even if the front is beautiful, but the back is ugly, he cannot be a beautiful person.
1) Smooth Back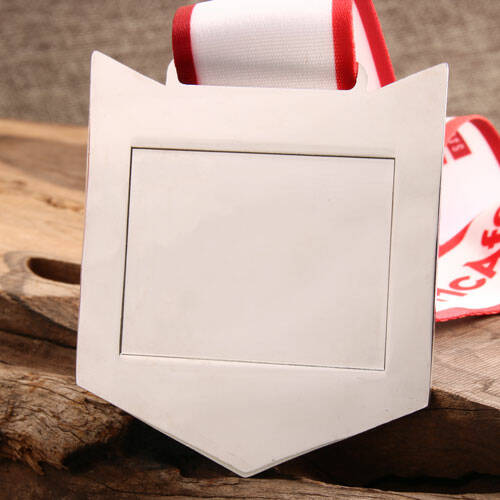 The smooth back can make your products more shiny and refreshing and can reflect lights. While it is easy to have a scratch in custom medals if the area is too large. Of course, except for that, a smooth back can show your products. Smooth Back is used in the soft enamel or hard enamel medals.
2) Electronic Spark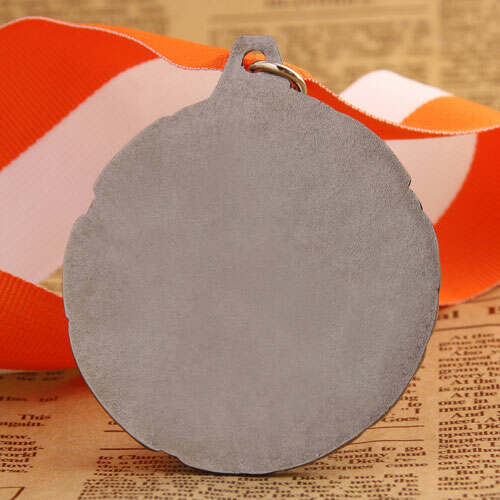 Electronic Spark is common in the back of personalized medals. Discharge treatment will have a sandblast effect. It will make your products have a texture.
3) Dermatoglyphics

Dermatoglyphics will make your products more like a bump. In antique medals, it is used broadly. It is more combined with the front design.
4) Laser Engraving

If you feel that the back is too simple and wants to add some texts, Laser engraving is a good way. It doesn't affect the surface of the product. But remember: engraving needs to be done on the flat surface. Hand engraving is special and it can add some color.
Notes: If you want to add different texts or names in the back of medals, GS-JJ recommends you choose laser engraving. Because laser engraving will save you costs because you just pay the extra fees without other mold fees.
5) Two-Tone Medals

If you think that single medals cannot present your information, selecting two-tone medals is suitable. Although it is expensive, the two-tone medals are more delicate from each side.
In custom medals, back effects default. On most occasions, if there is no specific requirement, GS-JJ will choose electronic spark effects without fees. It all depends on your needs!