Because of the need for work and study, mobile phones and laptops have become indispensable in our daily life. The color and style of the laptops are limited; so many people will buy a wide variety of laptop stickers to show their uniqueness. Some sticker loves will use an user-friendly and funny sticker design tool to design stickers. Today we're going to look at these laptop stickers about its advantages and types.
Reasons Why You Should Use Laptop Stickers?
A laptop Sticker Beautifies the Appearance of a Laptop Can Also Reflect the Owner's Personal Taste.
In most cases, laptop stickers can be as personal and stylish as wallpaper. Laptop stickers are the clothes we wear on our laptops, just like the clothes we choose to wear to show fashion sense. It is the same with stickers on laptops, which makes the laptop more personalized and beautiful. More importantly, it is also a kind of protection. Laptop stickers are specific to laptops and can make their laptops more personal and unique. Your laptop sticker shows that you are and tells others who you are, or what you want others to think of you. The design and color of the laptop sticker can reflect a person's taste and even the mood and personality at that time. Decorating your laptop with stickers can inject some beauty and fun into the blank back of your laptop.
Laptop Stickers Can Be Easily Removed and Reused.
Many people are worried about leaving glue on the laptop once the stickers are peeled off. Using laptop stickers doesn't leave any residue on your computer. You can rip it off at any time and it won't hurt your laptop.  You can always replace the sticker or save the old one for another time.
Laptop Stickers Can Protect Your Laptop's Surfaces.
There are many kinds of laptop stickers, including the back sticker, the all-in-one sticker, and a single sticker, but any kind of sticker can protect the laptop from scratches and other damage. Laptops are designed to be portable, which is why they tend to leave marks, scratches, and so on overtime. Replacing a damaged laptop sticker is much easier than fixing it.
There Are Several Common Types of Laptop Stickers:
Couple Laptop Stickers
If you and your boyfriend use the same laptop in class, others may think they just bought the same laptop, but if you put a couple of stickers on your laptop, they will know you two are couples. What's more, if a boy and a girl who don't know each other buy the same notebook sticker, it's might be an excellent start of a romantic love story.
Picture source from:
https://www.etsy.com/au/listing/250404137/bike-fabric-decal-couple-sticker
https://pixers.us/laptop-stickers/dancer-vector-39622992?o%5Bkeep_crop%5D=0#modalMedia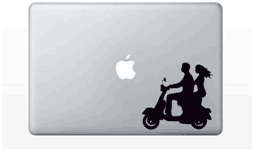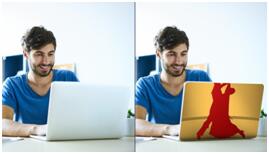 Hobbies Laptop Stickers
Laptop stickers can reveal personality traits and interests, which could make a connection between any college students who notice. One of my friends is an astronomy enthusiast. Last time he asked me to recommend a store to buy high-quality custom stickers; I recommended the store I usually buy — GS-JJ.com. The staff of GS-JJ made customized laptop stickers for him according to his ideas. He told me that he found a large number of friends with the same interests in the school library with these cheap and high-quality custom stickers. He also joined their club. Now they plan to customize some team laptop stickers. The use of laptop stickers can find a group of people who have the same interests.
Picture source from:
https://www.alibaba.com/product-detail/small-investment-business-ideas-supreme-sticker_60542107927.html
https://www.decalgirl.com/skins/32509/laptop-skin-airlines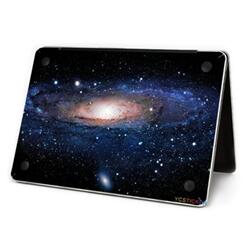 Memory Laptop Stickers
Laptop stickers can help you remember things. If you have a favorite event or attend a meeting that is important to you, you can use them to help you retain those memories like remember your wedding anniversary, your parents' birthdays, etc. You can custom these dates as laptop stickers. After all, you need to use a computer every day, but when buying custom stickers, you must have high-quality ones.
Picture source from: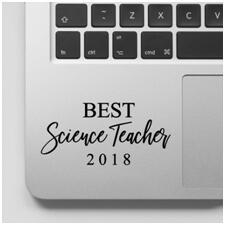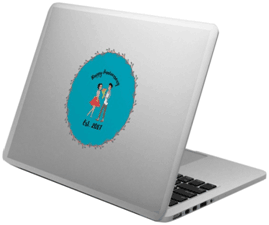 Brand identity laptop stickers
Laptop stickers are a popular way to reflect your brand identity through the look of your device. These stickers also provide a convenient way to increase your customers and increase product sales. If the company has any activity, you can customize a batch of laptop stickers with the company logo, name, and slogan. These stickers are the best way to promote your business.
Picture source from:
https://www.stickeryou.com/products/laptop-stickers/190
https://www.redbubble.com/people/ethanj2/works/24917647-starbucks-coffee-logo?p=laptop-skin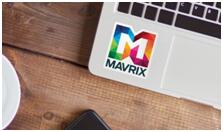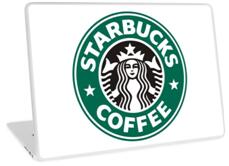 If you want to buy laptop stickers, just like my recommendation to my friend, I also recommend GS-JJ.com to you. GS-JJ has many advantages over other companies. At GS-JJ you can buy high-quality custom stickers at a low price. More than 20 years of experience in sticker manufacturing, professional design team, and the most efficient customer service team. You can have a try. Their telephone number is 1(888)864-4755 and the E-mail address is info@GS-JJ.com.