There are more and more people who like Hip-Hop and rock music. Watching others gesture at concerts and doing it yourself, but are you really doing it right? If you are not sure, come to learn these music gestures.
Hip Hop Gestures
V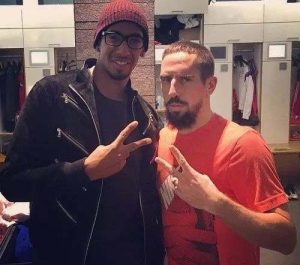 Our common "V" hand with palm facing outwards means victory, of course. However, when the "V" gesture with the palm facing inward means "Peace" & "Love" in the hip hop circle, it can also express goodbye at the end of a sentence.
666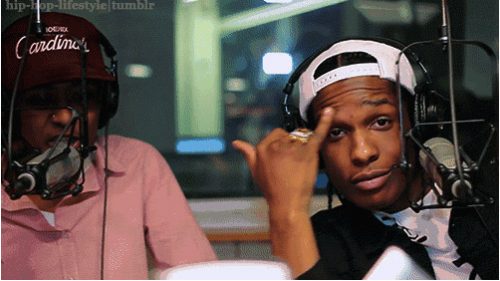 666, it has become a popular social network in recent years. In fact, it originated from hip-hop culture. 6 the gesture was first named "The Primo" Sign in hip-hop culture. It means great and relaxed.
Dab

This action, which is popular all over the world, originates from Dab dance in hip-hop dance. In 2016, Migos' song "Look at My Dab" was emulated by stars like Curie and James. Dab Dance's earliest origins are hard to trace and people like to celebrate with this gesture.
West Coast

This "W" gesture is mainly used to indicate where you belong. The gesture was invented by Tupac, the rapper symbol. In fact, this gesture had been used before, but the bandit gesture advised people not to do it. In addition, there are other extended gestures, which rappers, MCs, and DJs often do now, representing the meaning of old school.
Rock Gesture
Horned Hand

When it comes to rock and hip-hop, the gesture of horned hand can't be ignored. I believe most people are familiar with this gesture. But it is worth mentioning that we always see the wrong version of this gesture. Horned hand is that the thumb does not open this gesture. If the thumb is outstretched, represent I love you. And it doesn't mean anything when the palm is inward.
Horned hand, originally a gesture of the Mediterranean countries to avoid evil spirits, is like the goat horn symbolizing the "devil" in Christianity, so this gesture was not elegant. But our great Black Sabbath singer Ronnie James Dior borrowed this gesture from his old Italian grandmother in order that his fans could have a uniform, cool and distinctive gesture at his concert. As a result, the gesture gradually evolved to the way which is metal fans pay tribute to metal rock bands. Since then, this gesture has gradually become popular in major music festivals, becoming the representative gesture of the metal rock scene.

You remember that the thumb of the right metal gift is inward. We usually see outward is the meaning of showing love, but to express love to the singer is ok.
Raise Fist

Fists represent strength, struggle, determination, and anger. In many cases, you can stretch out your fist. Raising your fist at a rock scene can also well express support for the performers.

Punk

This gesture is quite simple: the index finger is vertical, and the other four fingers are clumped together. As this gesture is very similar to an inverted P, so that represents "PUNK". Raise your index finger and point it to the sky that is praise the performance of the band or acknowledge the status of the band. If it's a punk band, just stretch your index finger. Don't pay tribute to the punk band with horned hand.
With these essential hip hop and rock gestures, you can dance freely on the dance floor without being confused. If you want to be a brilliant new star who dominates the dance floor, you can try to make these movements smart and handsome with personalized HIP Hop or rock gesture custom lapel pins which can make you more handsome than other dancers. Have you learned all these gestures?

Click here (https://www.gs-jj.com/lapel-pins/Custom-Lapel-Pins), there are the Hip-Hop and Rock Gesture custom pins you want.