If you live in the USA or Canada, you must be familiar with the special holiday named "Halloween" which is celebrated on 31 Oct. Halloween activities include trick- or- threatening, attending Halloween costume parties, lighting bonfires, telling scary stories, watching horror films as well. Nowadays people like to decorate by using all Halloween symbolic elements, such as: pumpkins, witches, skeletons, and so on.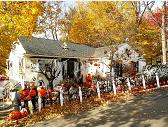 Not only private place is decorated, but also the public places are finished by kinds of skeletons and witches.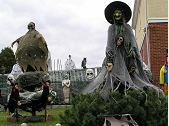 When you are going to parties, your costume is very important. The more scary your costume, the more popular you will be at the parties.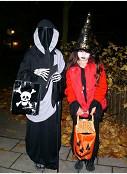 Among all the Halloween elements, the skeleton is regarded as the scariest one. That is why there are many more skeleton products in the market. If you need one gift related to the skeleton, you will find there are so many skeleton custom patches for your choice. Here are some detailed introductions as follows, for your reference:
In terms of color, there are two types of custom patches in GS-JJ: colorful patches and black & white ones.


Colorful patches use at least 4 colors, the looking are more funny than scary. And those patches are more likely to attract children or young girls. These colorful custom patches are quite suitable to be put on the back of jackets. It will be a cool back.


While the black & white patches, of course, there are only black and white colors for the whole part. Those patches look more serious than colorful ones. The man who wants to express his wild and unique character will tend to wear a T-shirt with these skeleton custom patches in front of his chest.
There are some skeleton patches consist of skeleton only, while there are some skeleton patches combine with skeleton and other subjects. Generally speaking, we also can differentiate those skeleton patches from GS-JJ into two sorts according to the design: whole skeleton custom patches and part skeleton patches.
On the whole skeleton custom patches, you can only see the skeleton and his wearings, so you can focus the skeleton very well.


Sometimes, the skeleton is just used as a little decoration in the patches. The main subject is something else.


We have created various good skeleton patches in the past years. And we are still working on more fantastic patches for the future. When the next Halloween comes, there must be some wonderful skeleton custom patches that can "scary" you.