With the continuous increase of cars, car stickers have become a personalized trend. Which car stickers are the most "trendy" has also become a hot topic. So today we're going to look at how to use a car sticker to attract eyeballs.
How do you make your car different? Sticking stickers is the most convenient and economical way to do it. Car stickers are like human clothes, they can be changed at any time, depending entirely on the owner's hobbies. Stickers are made of special materials, which can be used for a long time, and daily car washing does not damage stickers. Now let's take a look at what are the most popular personality stickers?
First、Topic Car Stickers
For example, stickers about the rising price of gasoline are very popular now. With a humorous sentence straightforward and profound expression of the aspirations of car owners, but also reflects the desire for lower oil prices.
Picture source from:
https://www.cafepress.com/+funny-gas-price+bumper-stickers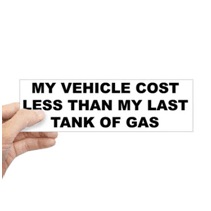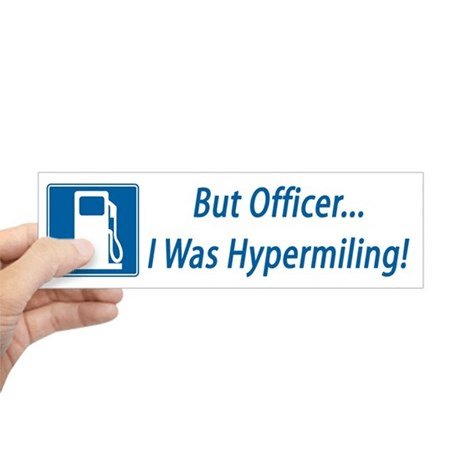 US President Trump, who occupies first place in the Twitter topic rankings, is definitely a hot topic. Trump's character and views often attract debate and then came all sorts of hot stickers about him, which was really interesting.
Picture source from:
https://www.nonstopsigns.com/blog/trump-bumper-stickers/
https://www.ebay.com/itm/Funny-IF-TRUMP-IS-THE-ANSWER-anti-Republican-BUMPER-STICKER-car-decal-Donald-/381704956230


Second、Reminder Car Stickers
Picture source from:
Reminder car stickers are an important category. Because the car behind you will see the warning you give and will drive carefully and keep a distance. For example, if you have just got your driver's license and want to remind others that you are a novice, you can use a reminder car sticker. In addition, you can put on the fuel tank what kind of petrol you need and as soon as the gas station staffs see it, he knows what type of petrol you need.
https://es.aliexpress.com/item/12-11-cm-etiqueta-engomada-del-coche-gasolina-ai-95-dentro-auto-extra-ble-impermeable-etiqueta/32883570249.html


Third、Funny Car Stickers
A funny car sticker is the most used. The personality of the vehicle is evident in these witty remarks. And when driving on the road, the driver behind the driver will find it funny, relieve fatigue and reduce accidents.
Picture source from https://blazepress.com/2014/11/26-funniest-bumper-stickers-ever/


Fourth、Patriotic Car Stickers
Many people have deep feelings for their country. The patriotic feeling of ordinary people needs a place where they can express their feelings. Stickers may be a good way for them to express their feelings for their country
Picture source from:
https://www.dezignwithaz.com/flags-of-the-world-car-decals-p-1970.html


Fifth、Anime Car Stickers
Many animations are deeply loved by people. Many car owners can attach such stickers the first is to increase the personality, the second is to find the same people
Picture source from:
https://www.dhgate.com/product/itasha-3-pieces-anime-one-piece-car-stickers/260965646.html

These are some simple categories. There are many others, such as the name of the human signature type, advertising type, and Public welfare, and so on. The car stickers become a unique scenery line in the traffic flow.
Car stickers include windshield stickers, bumper stickers, and body stickers. Car stickers can not only beautify the car to warn others and express personality but also can protect the paint surface, cover scratches if the car accidentally scratched a few scratches, affect the beauty of the car, you can stick the car stickers. Don't you have a hint after you get to know the car sticker so funny? If you are interested, you can have a look at the stickers of  GS-JJ company, our company has a variety of different types of stickers. All our custom stickers are high-quality custom stickers. What's more, our company provides the best price for custom stickers. GS-JJ company always welcomes you to contact. Our phone number is 18888644755 or you can email us at info@GS-JJ.com