Season 1
Canada's 13-episode new drama "Wynonna Earp" is based on a comic book published 20 years ago by Beau Smith. It is called "Justice" and "Buffy the Vampire Slayer". The story takes place in supernatural Western horror, the protagonist Wynonna Earp is a witty, witty modern female gunman. Wynonna's main job is to track supernatural creatures – including vampires who sell drugs, bounty hunters on a motorcycle, the deathless outlaw, mummy assassins, and ancient Egyptian gangs. Wynonna is a member of the "Halloween Hunter" organization, which deals with supernatural creatures that do bad things. Not only does Wynonna have its own unique abilities and a unique magical gun, but it also has a large array of an ally.
The Earp family has lived in the western town of purgatory for generations, but they are not popular with locals. At the age of 12, a very unfortunate disaster came to Wynonna. She was forced to flee her home because she did something terrible. When the show started, another disaster forced Wynonna to return home after many years of disappearance. She claims to completely end the family curse. In order to achieve her goals, she must first complete the task of "maintaining justice in supernatural beings", but that is not easy, because everyone in the town has a bad impression on her, and some even despise her. In the eyes of others, Wynonna is still a crazy woman who behaved strangely and drunk, even Wynonna herself does not believe that she has the ability to subdue demons and monsters.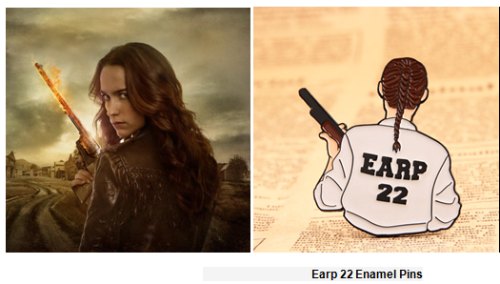 Season 2
In the second season, Nicole Haught cut her hair and she looked sexier. And you will know more about Nicole's background story. There will be unexpected interpersonal relationships this season, most likely a love relationship. There were many new villains in the second season. The second season was taken in real cold weather, not the set used. The second season's action scene may be more than the first season. At the beginning of the season, Wynonna still needs to kill more than 60 demon souls in order to completely reverse the curse that has plagued the Earp family for generations. The producer further revealed that Waverly Earp does not believe that he is a descendant of the Earp family, she will experience a serious identity crisis.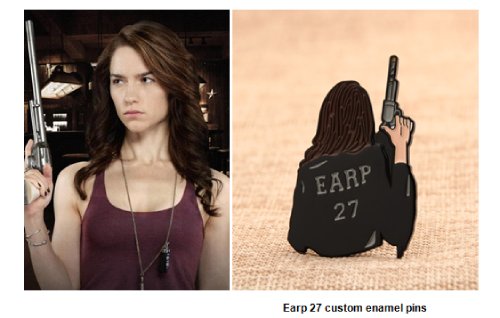 Season 3
In the third season, the brave and fearless female warrior Wynonna and her army will continue to face monsters, souls, and their own demons, preventing the demon who cursed the Earp family from destroying the Styx Triangle – even worldwide. Wynonna is determined to fight the enemy to the end, but she faces many problems: she is forced to send her newborn daughter to others, her love relationship with Doc Holliday begins to deteriorate. She will face Bulshar Clootie, the most powerful demon of her life, she must find a way to remove the curse of the Earp family, she also has to deal with the bad relationship with her mother. The third season will also focus on the homosexual relationship between Waverly and Nicole. Doc will swim between the positive and the evil. His purpose is always vague, it could be even worse after a trip to hell.
I'm sure you all like the TV series- Wynonna Earp as much as I do, and the storyline is compelling. I became a fan of the Wynonna Earp. I was deeply attracted to her. I'm happy to have this Earp 22 Enamel Pins. If you're a fan of her, it's worth to get this custom enamel pins. Or you have your own favorite design, you can tell us. We are a professional enamel pin manufacturer.GS-JJ can provide free art and free shipping.