Military coins are a special token for all soldiers and officers. They are presented their rank in units and identification to the public. Besides, military coins are honor and gift to recognize their great achievement and performance.
Even we are the common person, a piece of challenge coin means a lot for us too. If you have a special affection for the military, military challenge coins are the honor and pride we have always dreamed of.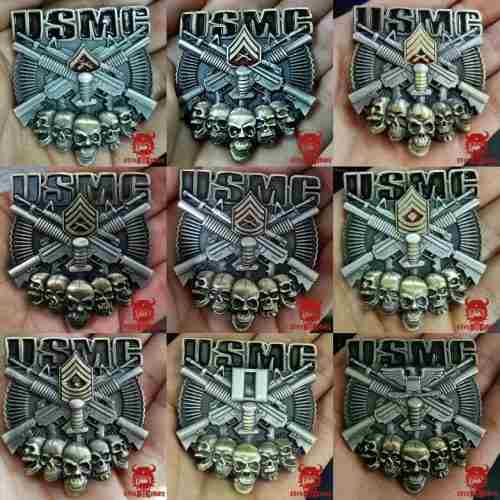 Maybe we have no opportunity to be awarded military coins by the commander, but we could collect or customize military rank coins sincerely. Finally, we can say, at least we have it.
Below are popular styles for military rank challenge coins. Find details here, maybe you can learn ideas and design to customize ideal rank challenge coins.
US Amy Rank Challenge Coins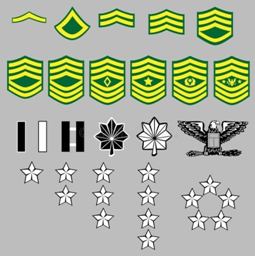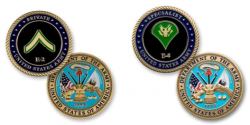 The above two coins are 1.75" Soft enamel army challenge coin with rope edges, polished with antique brass finish. A great addition to any collection.
Soft enamel is the most popular style for military rank coins. And proper size is easy for receivers to hold and show off. The official U.S. Army seal and different rank insignia are basic images and elements for custom military coins design.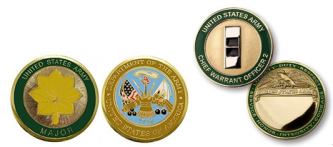 All custom coins cheap with rank insignia are minted in a brass alloy, accented with bright enamel accents. These coins are to salutes the talented and dedicated members who have raised specific rank in the U.S. Army.
US Air Force Rank Challenge Coins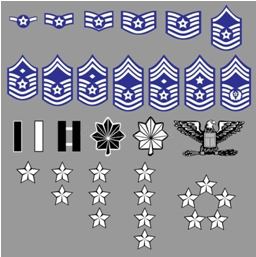 Confirm your USAF identity with this lucky challenge coin.


The blue theme is choice for air force challenge coins forever. And silver and nickel finishes are often used to match the air force blue enamel color on Air Force rank coins. This metal finish helps a lot to displays the rank insignia and the Air Force logo well.
Appreciate this delicate Air Force master sergeant Challenge coin.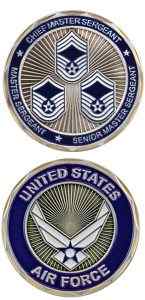 It's perfect for an honorable gift to giveaway because these members deserve this recognition for all they have done.
Crafted by soft enamel, this rank coin is well engraved and painted with rank insignia on the coin's surface. Spur edge option on both sides is especially to make outstanding and attractive looking.
US Navy Rank Challenge Coins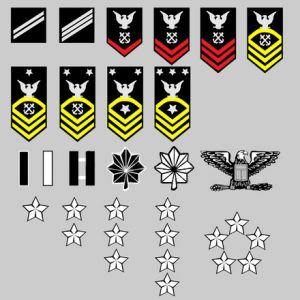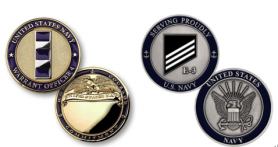 The rank Navy challenge coins honor all those who have gained to the rank of E-3 and Chief Warrant Officer 4 for their great skill and leadership capabilities.
All military coins with rank insignia are highly valued memorial gifts and souvenirs for Military crew.
All in all, custom coins with rank insignia can be kept as souvenirs to commemorate a special mission or event. For soldiers, sergeant and officers, they would like to display them at every opportunity, and as keepsake and honor, they will cherish for life.
There are so many options in shape, size, color, or finish we can choose, talented designers will help us to design coins we have dreamed for a long time. Hope everyone could design and collect favorite rank coins they dreamed.