What is the definition of custom name patches? In a word, name patches are custom made patches with a specific name. However, what can name patches be used for? Generally speaking, custom name patches have three applications. At first, it can be used on the clothes of the twins. Secondly, you can apply them to student uniforms. Thirdly, it can be used in the company's uniform dress.
Add name patches on clothes of twins
Twins are two people who are exactly the same. Many parents have twins and feel very happy. But sometimes there are some embarrassing things because the twins grow almost exactly the same. For example, when my mother was feeding, she didn't recognize it. This causes one baby to eat twice, while the other baby does not eat it at one time. There are still many things like this. Some things are not a big deal, but some will affect the health of twin babies, such as when vaccinating. To avoid these flaws, you can customize the name patches for your twin babies. Adding name patches on clothes of twins is a wise idea so that you can clearly know who is who.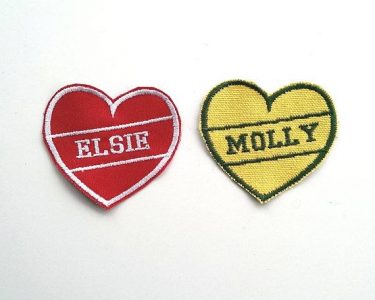 Add name patches on school uniforms
Most schools now require students to wear uniforms. Because it avoids students wearing strange costumes. And it feels better visually. However, students will always confuse their uniforms. More and more students can't find their school uniforms. Why not add cool name patches on your school uniforms? In this way, the students will not confuse their school uniforms with others, and will not find their uniforms. You can customize your own name patches, you can decide the color and the shape.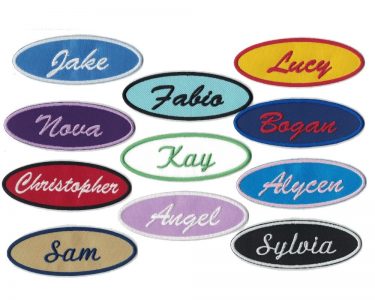 Add name patches on company's uniforms
More and more companies are now asking employees to dress uniformly. This will help the company's cultural environment to be unified. If there are too many employees in a company, in order to avoid interlacing names between colleagues. You can choose to add the name patches on the company's uniforms.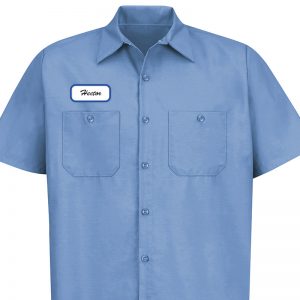 There are still a lot of applications of name patches. You can customize your own name embroidered patches for your friends and families. You can also consider doing business in this area. We will be your reliable supplier. We are experienced in creating perfect custom made patches. We support a lot of cheap custom patches. Please visit our site: http://www.gs-jj.com/patches/Custom-Patches, you can know more details, you also can feel free to email us at info@gs-jj.com or you can call us at 1-888-864-4755.