Graduation Commemorative Coins attracts wide attention among graduates each year. Here comes the graduation season again. Let's narrate why graduates like to collect this kind of custom challenge coins in the following article.
1.   Bring Back the Precious School Memory
June is the month when the college entrance examination and graduation season take place. We always think that graduation is far away from us. However, time flies by so quickly, and we have to say goodbye even if we are not willing to. No matter where we are, just remember the memories we have together.
Therefore, personalized challenge coins will satisfy this purpose. It gives us a lifetime memory, and we can use it to share our experiences with others.
Memory fades with time. But the coin is real and timeless in your hand. It solidifies the scene at that time, leaving the emotion at that moment. People live in the memory of the past, but at the same time cherish the happiness of the present.
The lovely pictures as below are the School Coins.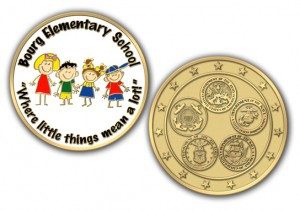 2.   School Name and Logo on the Coins
Usually, the name of the school, the logo, and even the student's name will be printed on the graduation custom metal coins. Let every coin become an exclusive gift. Cherish the medals in the future years. The advantages of coins include easy saving and carrying, eye-catching, and not easily lost.
Next, let us talk about the brand effect of graduation commemorative coins. It not only meets the needs of students' graduation commemoration but also serves as an important channel for the brand promotion of the school, which can display the school's features and history. For the school, this is also a big brand promotion channel.
A school with a good reputation will be a lifelong pride in graduates. Therefore, they would like to take the graduation commemorative coins as honor coins.
The following pictures are GFU Custom Silver Coins made by our company.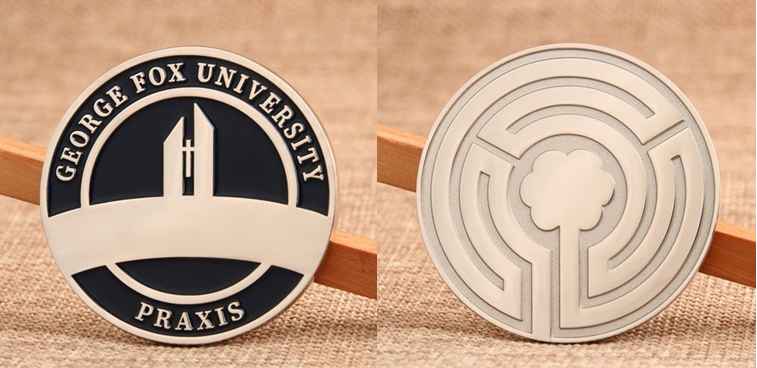 3. Diverse Production Processes
Custom Challenge Coins can be made in a variety of shapes, sizes, and styles. They can be personalized with images, photos and texts. Moreover, decorative edges, 3D graphics, cropping and various plantings are all ways to make custom coins attractive.
Something as beautiful as this has a lasting positive impact on mood apparently. Suppose you have the perfect university challenge coins on your desk, the eye-catching coins may embellish your home. Now we will share some examples with you for more details about coins made with beautiful appearance and delicate design.
3-1   The 2019 Graduation Celebrates Coins.  They are made with 99.99% pure silver so that there is much room for appreciation. In the middle of the coin, we can see an owl in flight wearing a trencher cap and holding a scroll in its claws which symbolizing graduation and fits the theme very well.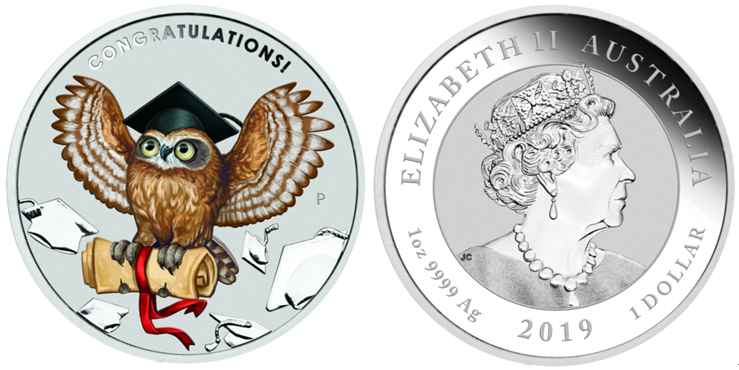 3-2  The Congratulations Graduate Class of 2019 Coins.  They will be packed in individual gift boxes so as to protect the coins. The most noteworthy is that it has an open area on the reverse side so that you can engrave student name, graduation date, school name, college or university, school motto on it.


3-3  The glittering Nato School Coins are processed with a cross-cut edge, soft enamel and polished with gold finish. The design makes the coin look high-end and much textured. The pretty appearance shines like a diamond.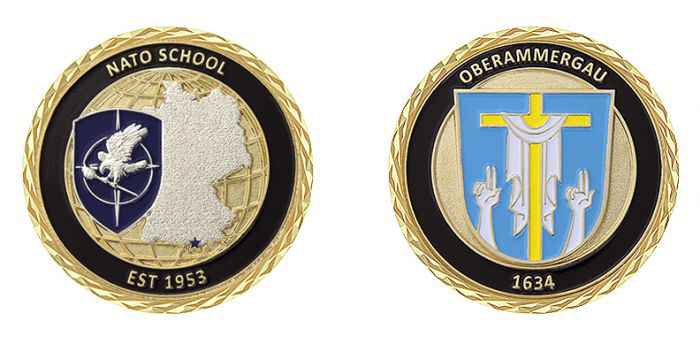 After that, I'd like to say a few words to the graduates. Bid farewell to school days and start a new journey with the knowledge you obtained from the school. The time for people to get along with each other is much shorter than you think. To cherish every moment, there is no regret to leave and just look forward to the opportunity in the future to get together with your classmate again.
To sum it up, the reason why graduates like to collect graduation commemorative coins are as follows: Exclusive coins with status symbols, memories of wonderful school life and pretty coins with high-quality.
If you are interested in commemorative coins, please click on the following link to check out another blog (Learn about Ways to Honor Your Graduation) of our company.
https://www.gs-jj.com/blog/honor-graduates-challenge-coins-summer/
————————————————————————————-
Our company, GS-JJ designs and produces many kinds of custom coins with very good sales volume. You can even design your own coins on our website, GS-JJ.com.
Resources:
http://www.challengecoinsplus.com/tag/school-challenge-coins
https://www.perthmint.com/images/product/500/0-Graduation-2019-1oz-Silver-Coin-Open-Reverse.jpg
https://www.perthmint.com/images/product/500/0-Graduation-2019-1oz-Silver-Coin-Open-Obverse.jpg
https://www.silvertowne.com/p-26784-congratulations-graduate-class-of-2019-1oz-999-silver-medallion.aspx
https://www.challengecoin.com/new-coins/nato-school-oberammergau-coin.html