Nearly 13 billion dollars are spent to hold various trade shows every year. The venues of trade shows are all over the world. Through these figures, you can see how valuable a trade show is to a business.
Exposing your brand or product
Increasing sales
Knowing more information about your competitors
Understanding the trading market niches
However, you must have good preparation if you want to promote your brand and unique products to the public through a trade show. Creativity is the most important element affecting your promotion. The more you plan everything, including determining the position and designing promotional lanyards, the better chance you will get.
Whether you are an exhibitor, organizer, VIP, or other roles, you should make detailed plans and preparations before the exhibition because it can maximize the influence during the trade show. Each touchpoint could up-regulate your sales volumes and brand awareness.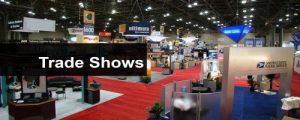 Source from: https://businessfirstfamily.com/stand-out-trade-show-business-event/
Here are some effective ways to help your business and give you valuable experience as follows:
1. Confirming Who Will Attend the Trade Show
Before we prepared the trade show, we need to confirm who will attend the trade show, and then sending invitations to them. Expressing our sincerity to them is the key to success. You should tell them that you hope they can come to the trade show and have some communication with you. Be careful that don't promote and show your product to them directly.
2. Customizing Promotional Lanyards
Next, you should make and design promotional tools, like customize lanyards. The customize lanyards used for promotion have various colors, materials, designs, and accessories. In general, we wear trade show lanyards around our necks so that people can notice the direct information of the company.
The first thing when you choose the right trade show lanyards is to decide and confirm how do you want to use them.
For example, when you distribute the lanyards to customers in the trade show, you have to remember to print your information on the customize lanyards. Considering the cost of lanyards, we suggest that you can make some high-quality lanyards for certain customers, such as VIPs who you intend to impress.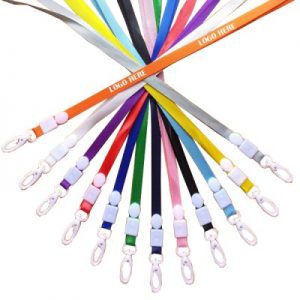 3. Generating Potential Customers
Getting new customers and new business is one of the main goals for joining the trade show. You need a simplified mechanism to get more information and help your staff start market promotion.
Collecting business cards from potential customers is a traditional way, but it's less efficient. If you have enough budgets, why not invest in an iPad on the exhibition table? At the trade show, the interested customers can write their names, telephone numbers, and emails into the tablets. Of course, you can use the sync function to connect the tablets with your office's computers, so the information will be received by your sales staff immediately.
You also can send some gifts to your customers, such as discount coupons. Please remember that incentive is practical and cannot exceed the budgets.
4. Designing and Putting a Poster
If you see the workers standing in the exhibition area without other things, they are wasting the time of the company. We should learn from the mistake, and design a poster for our trade show.
Firstly, you need to grasp the psychological needs of customers. The design for the poster must be attractive so that people can obtain direct information about what you are selling and providing. The attractive points include cheap price, high quality, practicality; both of these are the directions that most customers focused on. If the company budget is enough, don't hesitate to find a professional advertising production corporation to make a poster or video. It can make sure the professionalism and attractiveness of the poster to the maximum extent.
5. Following up after Show
The end of the trade convention does not mean the end of your effort! You must have collected some information about customers or potential customers. It's time to transform these people into real consumers.
You can email or call them and introduce your business information to them, telling them that you are looking forward to the cooperation between us. Also, the discount policy should be told to them as soon as possible, which can be an attractive reason for potential customers.
6. Joining in Social Media
This is a world dominated by the Internet, so let social media helps boost your trade show. It is a far more efficient way to gather more customers.
Most trade shows have an official account on Twitter or other social media apps. Using the social media platform to chat with these customers. Treat them with respect and sincerity and they shall be impressed by you!
With a large number of trade shows opening all over the world, companies can seize the chance to join them.
Every time you join a trade show, your business gets the opportunity of exposure, so do not waste any chance.
—————————————————————————————————————–
GS-JJ, as a professional and Customize Lanyards Trader with a long history, provides the best design solutions for promotional lanyards and trade show lanyards. Some samples have exhibited at GS-JJ.com.
Certainly, we hope this article can give you more inspirations on how to make full use of trade shows. Any comments and good advice can be written below.
GS-JJ's Website: https://www.gs-jj.com/
Official Email:info@gs-jj.com
Telephone Number: 1-888-864-4755