Photo Magnets are new items to record the precious time of life and make your life colorful. Diversified, affordable and practical, no wonder that many people like customize photo magnets, especially for literature and art young man.
1) For the Newlyweds : Wedding Magnets
For each person, wedding is a nice and holy. In the wedding, they want to make their wedding unique. Wedding magnets are excellent way. Wedding Magnets are not only used as a invitation but also as a ornament. You can take some pictures, which show you truly love and joy. Some touched moments can be recorded and then made as a wedding magnets. They can hang on ornaments or be put on the desk or as a special gift for your friends. It means that you want to convey the happiness. At the time, the whole wedding will be filled with happiness.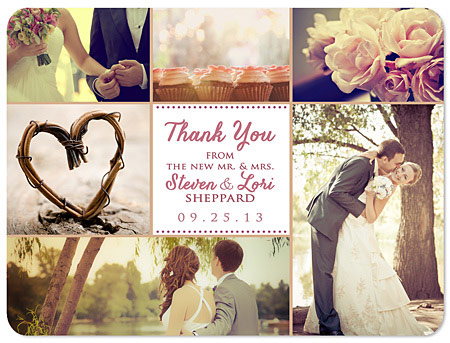 Source: https://www.agiftfulheart.com/thank-you-magnets/wedding-thank-you-magnet-6-photo-collage-354h.html
2) For the Travelers : Travel Magnets
In the most popular tourist attraction, you often see plenty of photo magnets with some landmark of famous scenic spot as a souvenir . But, it can belong to anyone, not only you. It hasn't told the experience. If you want to create the unique magnets, you can use your own travel photos to customize picture magnets whether they are delicious food, selfie or landscape photos. You can collect them as a recall or as a gift for your parents. They will be happy with your special gifts.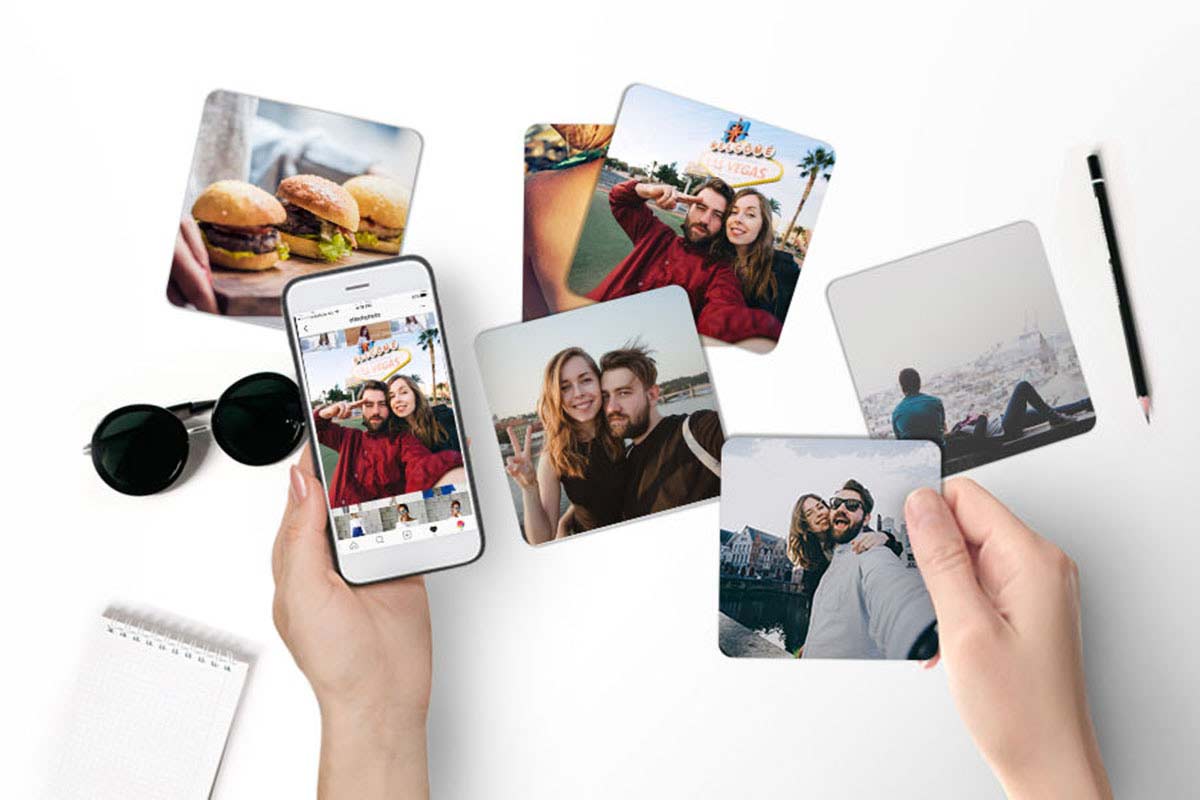 Source: https://www.photojaanic.com/blog/6-fun-things-you-can-do-with-photo-magnets
3)For the creative souls: Artwork Magnets
Photo magnets are not just made by pictures. If you are a graphic designer or illustrator, you can use artwork magnets to show your works. It is a perfect way to raise awareness of the work. Artwork photo magnets are easy to be produced at a limited budget. Because they are cheap and easy to be accept. If you want to sell your artwork, you can customize a bulk artwork photo magnets, which is cost-effective.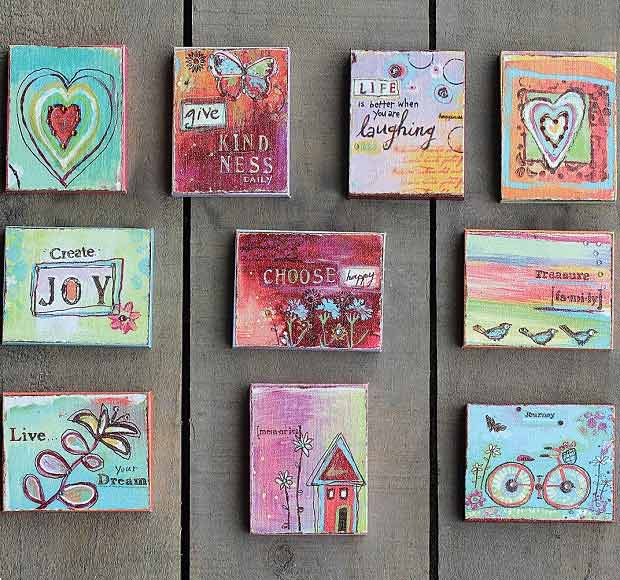 Source: https://www.antiquefarmhouse.com/inspirational-magnets-set-of-10.html
4) For the Television : TV Magnets
Nowadays, TV has a big influence in our life. Children likes cartoon, teenagers like films and adults like soft opera. They may be attracted by cool special effects, a gripping drama, beautiful shape, a humorous language, etc. Even when it is over, you are still unforgettable. Classic images are always around us.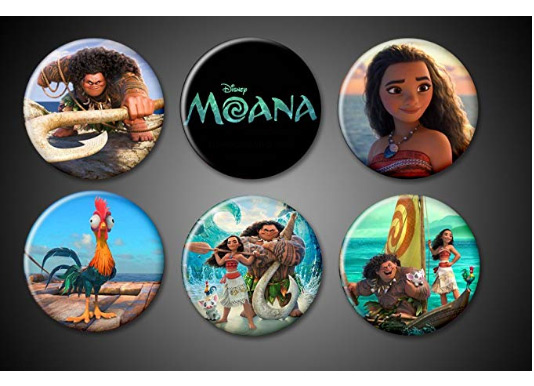 Source: https://www.amazon.co.uk/Moana-Magnets-1-75-Disney-whiteboards/dp/B06XH8FNGB
5) For the Stars: Star Magnets
I believe that you must have a idol in your heart. He or she is perfect and nobody compares. You want to imitate them. Some actions are simulated. But I want to mention that you need learn the positive things from you idols. Parents don't need to hit. Just image, if you prepare for your children star magnets as a gift and tell them that they can be put on your wall or your desk only if you can learn good things from them. That is not an incentive and It doesn't cause a backlash.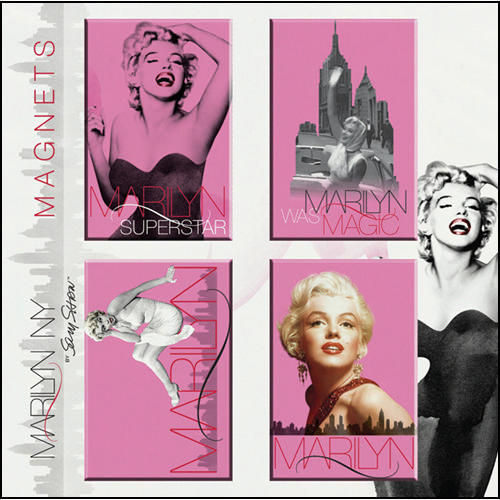 Source: https://www.calendars.com/Marilyn-Monroe-NYC-Pink-Magnet-Set/prod201100014051/
6)For Time: Calendar Magnets
Are you puzzled with paper calendar? Are you anxious that there aren't place to hang on? Calendar Magnets will solve your problem. It is easy to be put on the any place and it is convenient for you to know about the each month without page turning. If you feel that only month are printed on your magnets, which is monotonous. You can add some pictures. Any shapes, any colors and any designs. It's up to you!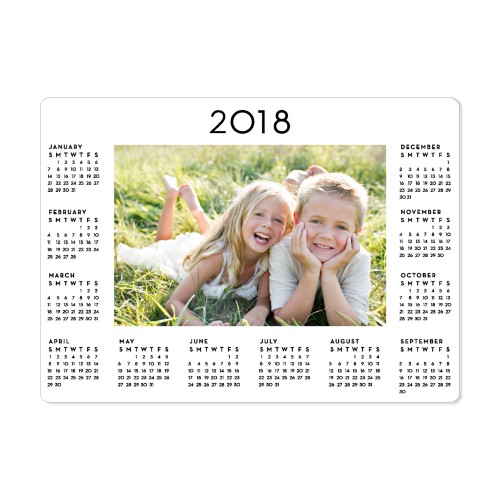 Sources: https://www.shutterfly.com/photo-gifts/magnets/calendar-magnet
7)For the Kids: Painting Magnets
When we are children, we like to scrawl. No specific shapes! Parents just only smile to us. This is the nature of children. Although they are professional. Some parents encourage their children to draw and develop their hobbies. They often customize painting magnets online and keep their painting for them. It is a nice way to keep their innocence.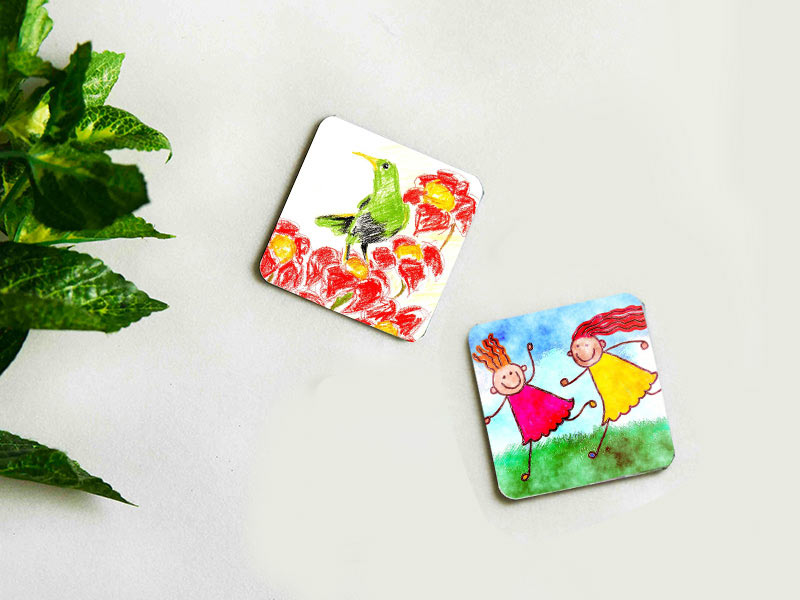 Sources: https://www.photojaanic.com/blog/6-fun-things-you-can-do-with-photo-magnets
8) For the Birthday: Birthday Magnets
If you are worry about the gifts for one's birthday, birthday magnets are super gift. As we all know, Custom-made gifts are more thoughtful. Parents can record each age of their children and then put birthday magnets on their birthday wall. Friends can prepare for it to show their friendships. If you want to design funny, you can adopts mix birthday magnets. That means, when they together, it is a intact picture. It is interesting, isn't it?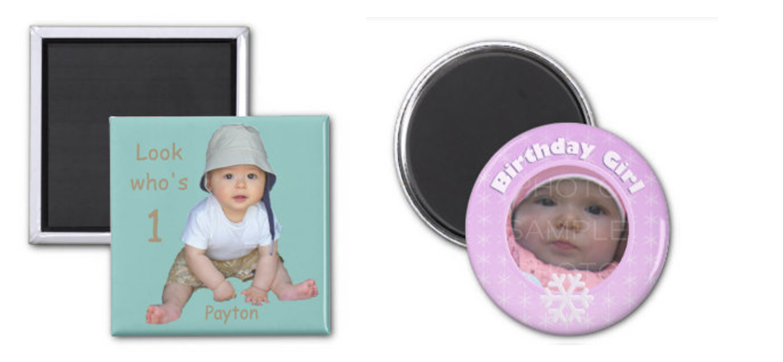 Sources: https://www.zazzle.com/1st+birthday+magnets
9) For the word aficionados: Words Magnets
Words are powerful whether it is poems, lyrics, quotes, etc. They always resonate with us. If you don't like wall art, these words magnets are perfect as a decoration. If your friends are depressed, you can send it to encourage him. If you have a poet or singers around you, maybe words magnets are perfect gifts when designed with their poem or lyrics. You still send one to your lover to show your love. Or you can also send one to yourself to motivate you. That's Ok!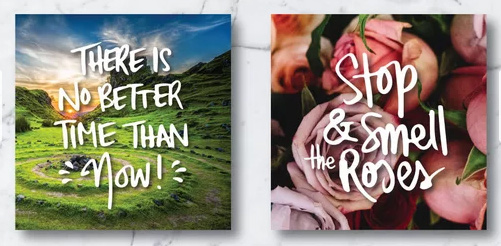 Sources: https://www.etsy.com/listing/591117555/50-discount-set-of-10-inspirational?ga_order=most_relevant&ga_search_type=all&ga_view_type=gallery&ga_search_query=magnets&ref=sr_gallery-1-5
10) For Promotion: Business Magnets
If you want to promote your company or products, business photo magnets are necessary. Due to its cheap price, it can be produced and won't be wasted. You can add your officers with logo or some images about your products. As a free gift for customers, they are very suitable.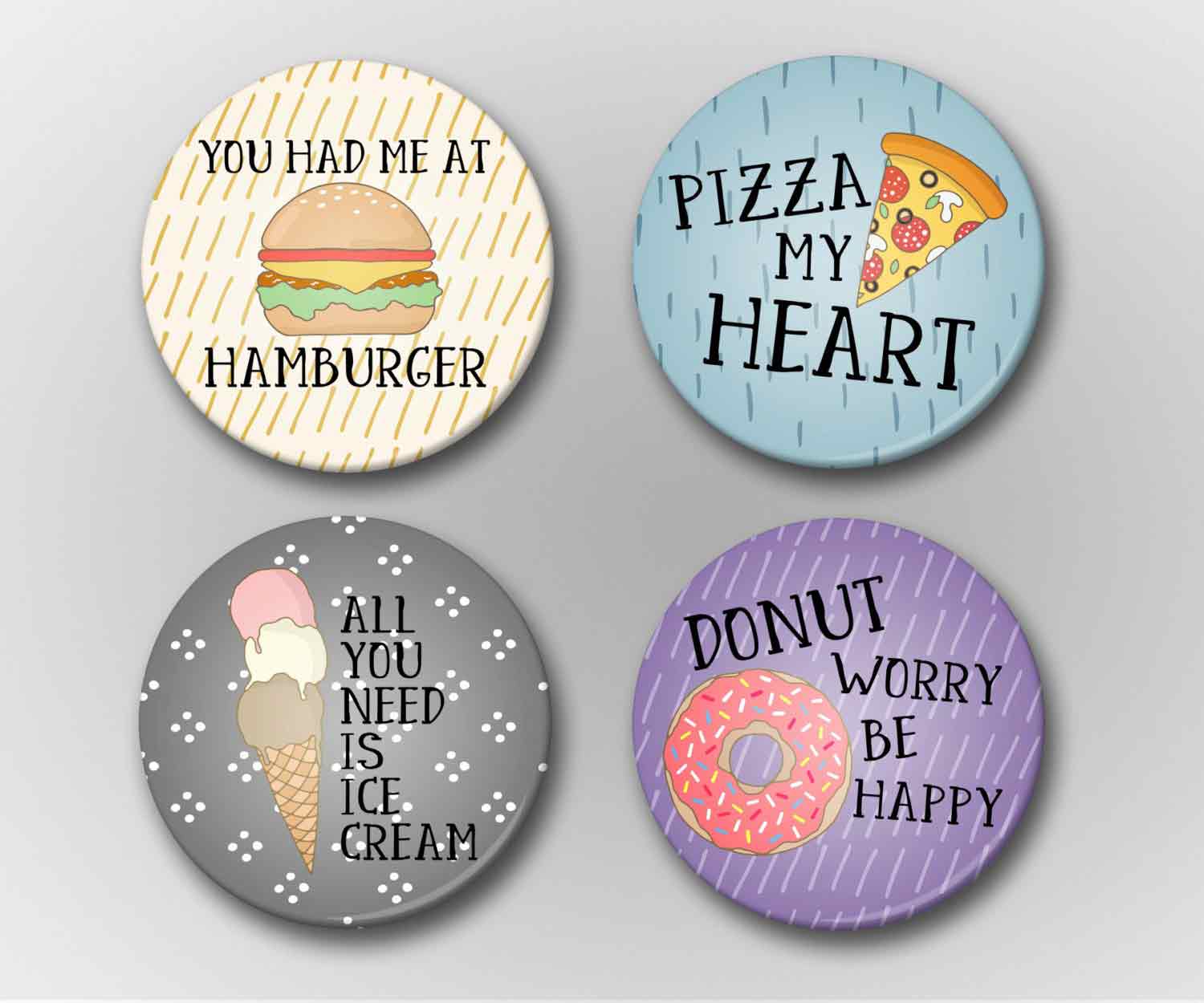 Source: https://www.paperrocketshop.com/listing/450352208/food-magnet-set-fun-foods-magnets-pizza
11) For Memory : Souvenir Magnets
When you take part in competition and achieve the success by yourself or with a tem, or when you attend the graduation ceremony, or when you join in a club , or when you attend a family gathering, you must take photos to remember the historical moment. If you want to miss the old days, souvenir magnets can help you. You can use your photos and hand in them to a rich experience maker. They will help you produce perfect souvenir magnets. You can put them in the corner of wall to show.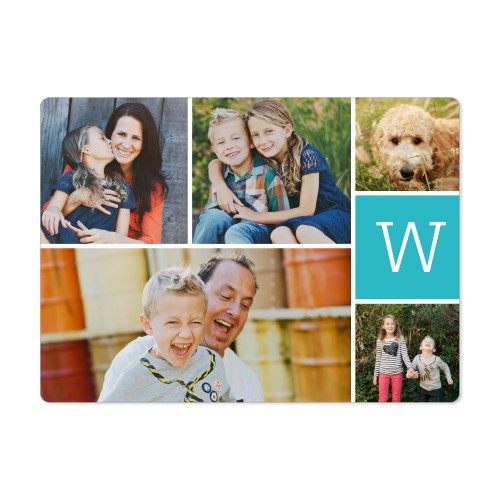 Source: https://www.shutterfly.com/photo-gifts/magnets/classic-monogram-collage-magnet?productCode=1102426&categoryCode=1084048&skuCode=1102427
By and large, custom photo magnets are popular and have large multi-use. You must have many photos or pictures in your Smartphone or computer, if you have interested in customizing picture magnets, you can browse our website and know more information before ordering.
CONTACTS:
Telephone : 18888644755 / 909-8954700
Fax : 9098394501
Email: Info@gs-jj.com