The baseball season is an exciting time of the year and GS-JJ.com wants to help you celebrate it and remember it with baseball patches. Our baseball patches have been some of our most popular sports patches, Baseball patches are one of the best ways to create a unique image for the local baseball team or to support any baseball patches for the local baseball team. and it's because they can be used in many different ways to say many different things. Here are some of our favorite ways to use baseball patches: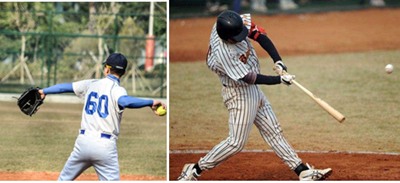 1:Commemoration
It is a good way to commemorate players or coaches with baseball patches. Today, many baseball teams have created their own special patches to commemorate people who are important to the team. For example, in 2009, the Phillies in Philadelphia wore a black circle patch with the word "HK" on their face to commemorate the team's longtime athlete Harry Kalas. Commemorative patches can also be used as a form of praise or thanks; you can create a beautiful, unique patch to present to someone who has done something special for your team.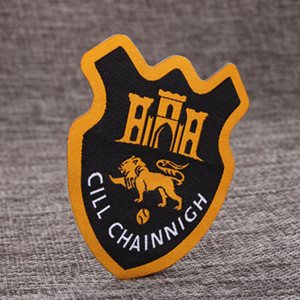 2:Uniform Accent
Baseball Patches can be used as an adornment for the uniform. Because you can sew them onto fabric, No matter baseball hats, socks. This means you can add your team logo, mascot, name, your city or town on the patches.

3:Rally Racing
If you are looking for a unique way to get your teammates and fans to win the spirit, then why not create your own rally patch to post it? You can use your team name, mascot or logo and upcoming teams. This is the best way for everyone to get excited about a big game, whether against a local high school or a national champion.

4:Seasonal Tribute
Once the baseball season is over, you may review all the good times spent with the team and your achievements. To keep memories, you can design a unique custom made patches to commemorate this precious memory.

5:Artwork
The baseball patches can also be used as a piece of art and can be displayed as a beautiful decoration on a wall or shelf (rather than simply worn). This means that they provide great gifts for baseball fans. Whether it is a family member who is a lifelong fan, a coach who makes a difference in your life, a commemorative or other occasions for teammates, we can help you create a special custom made patches.

6:Pride/Support
Whether you are a player, a coach, a parent, or a fan, why not wear your own baseball patches to represent pride or support? You can design a patch that represents your baseball team and display it on your clothing, jacket, backpack, hat, and etc. With the bold and bright colors we use in the Custom Patch Maker, everyone will know which team you support.

Design Your Own Baseball Patches today from GS-JJ.Com. Our team at GS-JJ.Com is ready to help you get started. You can learn more about our products by visiting www.gs-jj.com. You can also email info@gs-jj.com or call 1-888-864-4755 toll-free.