It is very necessary to carry out public welfare undertakings with financial resources, material resources, and manpower. However, the commonweal organization how to seek financial, resources, and manpower? That takes a lot of effort. Usually, public welfare undertakings use the power of the media and the Internet to promote. In addition, the commonweal organizations often distribute various publicity materials in public or organize various activities to attract people's attention. A friend who has usually participated in a charity event will have small custom pins on hand. Do you know what this little pin is for?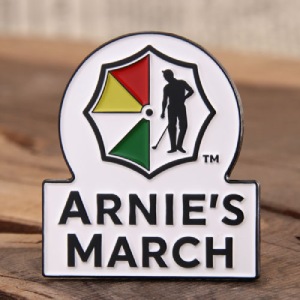 The role of public service pin can be divided into the following types:
A way of thanking
Friends who have participated in public welfare activities know that only the people who pay for public welfare can get the public welfare lapel pins. This is the gratitude of the non-profit organizations to express their gratitude. It also encourages the active participation of the public welfare people to actively participate in such similar activities and contribute to the society. This kind of gratitude can also make friends who participate in charity activities have a sense of pride and honor. The way of gifting custom pins will even make some friends fall in love with the public good because of the affirmation they get from the event.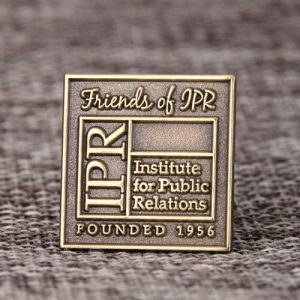 Event souvenir
The public welfare badge also has a certain commemorative value and the meaning of the collection. Let those who have participated in public welfare remember their own contribution to society as long as they see the public welfare custom lapel pins. The feelings of this commemorative badge came to life.

The propaganda tool of Public welfare
The propaganda role custom pins are very large for philanthropy. When the person who participated in the charity event wearing this lapel pin, it will naturally be seen. Of course, some people can't help ask how this lapel pin came, if the charity custom pin is very beautiful and eye-catching. As long as you tell others, maybe he will participate in public welfare events because he wants to get such a custom pin which is the best publicity for the public good. Some friends who have participated in public welfare events may also take this charity custom pin to actively call and encourage them to participate in charity events.

Affordable charity pins
If you are also busy with the public welfare, you must have a good tool for the charity lapel pins. If you haven't created custom pins for your charity, you can customize it on our website. The public service pins are a very economical propaganda tool compared to the media and also practical.
There are already many nonprofit organizations that using the charity custom pins which are designed by us. There are brightly colored custom enamel pins, as well as antique pins and sandblast pins. Our company has professional designers to help you design public welfare pins with mature production techniques. The public welfare lapel pins above what I am displaying are customized for the customers which are high-performance cost ratios.
Website of custom pins: https://www.gs-jj.com/lapel-pins/Custom-Lapel-Pins
Contact number: 1-888-8644755
Email: info@gs-jj.com