Custom Patches Backing Type
Iron-On, Velcro, Adhesive, oh my! There are too many backing options when you are customizing your custom patches. We want to make sure you can fully understand each of the backing options we offer. Each backing represents a different purpose and you will need to determine if you want a permanent backing or a temporary backing. Here is GS-JJ, We will tell you how to choose your right backing, You can also click here to see more about custom patches and get your quote.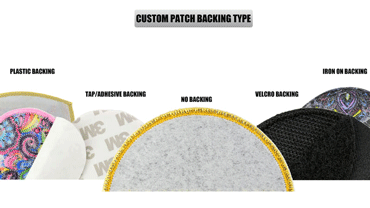 A list of custom patches backing:
iron on backing
velcro backing
No backing
Plastic backing
Tap/Adhesive backing
Iron on backing
Iron On backing for patches –It's a fast and easy way to attach. Just put the patch on the clothing and cover it with a thin wet towel to prevent scalding. Then take the iron on the patch for 15-30 seconds until it is fully seated. Iron on backing provides an easy way to attach patches to almost any type of material. A standard home iron with a temperature of 302oF can be used to connect iron blocks for 5-8 seconds When you use ironing support on a patch, you only receive temporary security because it does not last long and we do not recommend using a hot press to apply the hot stamp. Iron On backings are perfect for ceremonial and casual wear, but never use it for any type of practice or training. As you know, Iron on backings are mainly used to safely place the patch during the sewing process, so iron on backing is not the best choice if you want to use it for active lifestyle purposes.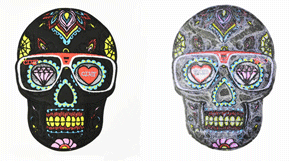 Advantages
﹒More Durable
﹒Fast operation, suitable for mass production.
Disadvantage:
﹒Need to use tools – ironing machine
Velcro backing
Velcro Backing for patches –Our Velcro backing with high quality, hook & loop design. Velcro backings come with a hook-and-sew seam to your patch and a soft side ready to sew to your clothes. Size up to 4.5″. If you need to change new patches frequently or make other minor adjustments (such as military and police uniforms), hooks are the best option. But if there are no connectors on the clothes, we can use double-sided Velcro in this process.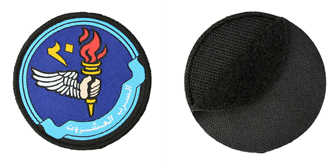 Advantages
﹒Paste and remove at any time
Disadvantage:
﹒Compared with the iron on and sew-on backing, Velcro patches are attached a bit loosely
No backing
No Backing for patches –Patches without backings do not have the same thickness or stiffness as patches with backings; therefore, The best time to order No Backing patches is to sew them to clothing or other types of fabrics The back of your patch will be exposed and no backing will be applied during splicing. Patches with no backing are very flexible and lightweight.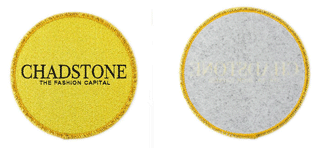 Advantages:
﹒flexible
﹒lightweight.
Disadvantages:
﹒not have the same thickness or stiffness as patches with backings
Plastic backing
Plastic Backing for patches–A rigid plastic backing is added to your patches. This provides additional support for your patch, which means that even after continuous use, they will maintain their shape. Plastic backing adds stiffness and support to the patch, allowing it to remain flat over time.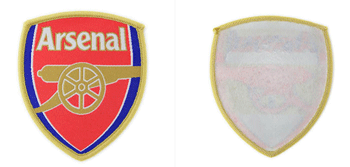 Advantages:
﹒Extra Support to Patch
﹒Stay flat over time
Disadvantages:
Needs hand sewing or sewing on clothes, bags or hats
Tap/adhesive backing
Tap/Adhesive Backing for patches–Easily removable, versatile, and less permanent than other backings, tape backing is great for when you need a quick option for a costume or outfit. As the Adhesive backing is very Convenient, so the most popular and familiar backing for embroidered patches is adhesive backing. and the background process is very simple. Although Adhesive backing is the best choice for you, it has its disadvantage if you want to use it for a long time.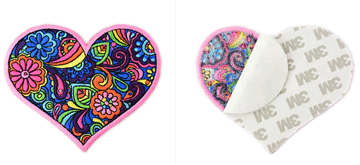 Advantages:
﹒Easy to use on any Clothing
﹒Ideal patch backing for a short period.
Disadvantages:
﹒Stay away when the patchwork is required to remain permanent.
Tips:Keep reading the blog to find out the backing that suits your custom patches on different materials!
A list of materials suitable for custom patches
Cotton materials
Polyester, Nylon and Spandex
Leather Material
Denim Material
Which backing is suited for cotton materials?
Cotton material is a versatile material, It can be used for almost all custom patches backing. you can choose iron on backing If you want a permanent embroidered backing, They will be more usable! You can choose adhesive backing if you only want one-off backing on cotton material.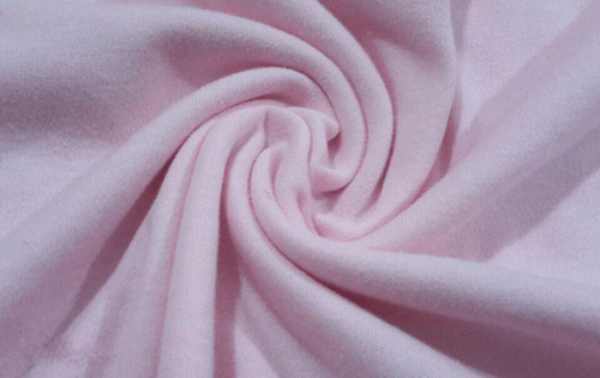 Which backing is suited for polyester, Nylon and spandex?
Iron on backing is not suitable for this material, Because iron on backing requires high temperature, it may damage the material of the clothes. We would recommend Velcro and iron on backing for your polyester, Nylon and spandex.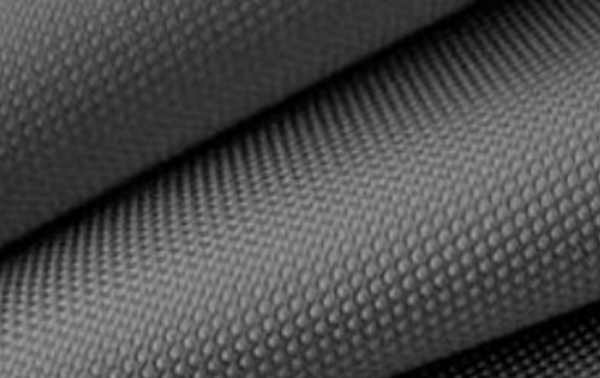 Which backing is suited for Leather Material?
The material of leather is also sensitive, so iron on backing is not suitable. the best backing option is for adhesive backing.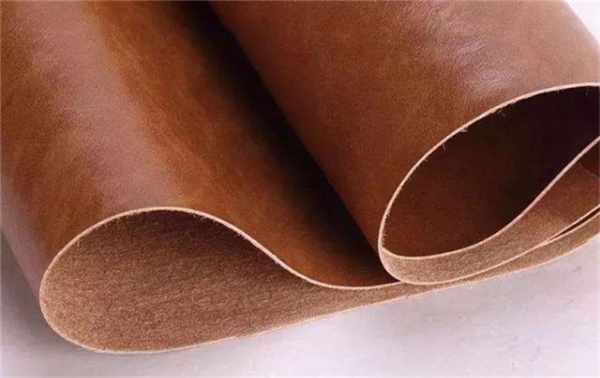 Which backing is suited for denim material?
Iron on ,Velcro, Adhesive, Plastic and No backing we provided are suitable for denim. But Iron on backing is the most durable of these backings.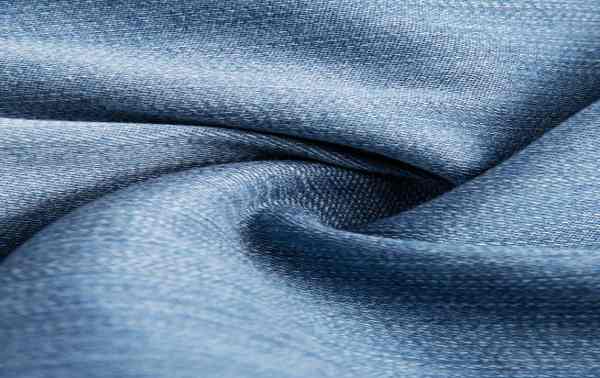 Now you can understand how to choose your backing for custom patches. In addition to the backing, the border of patches is very important too! You can read what's the best border for custom patches If you don't know how to select custom patches border.
GS-JJ.com is very proud to provide dozens of customization options for your custom embroidery patches, including lots of thread colors, multiple patch sizes and a large selection of patch backing for you to choose from. Whether you are buying a custom patch for the first time or you have already ordered a custom patch, we are here to guide you through every step to explain the process and what will works best for your custom embroidered patches design. Check out our Exhibition page for helpful tips on creating custom patches.