Summer is the hottest time of the year. There is no cloud in the air, no wind, and hot sun overhead. Sometimes we just sit at home and feel too hot to bear. At this time, we can't leave the air conditioning, and of course, some foods helped us a lot. Can you think of something that represents summer? There are ice sticks, ice cream, cold drinks, watermelons, and so on. Wow, just thinking about it makes summer beautiful. Therefore, customizing your favorite embroidered patches for these foods to cool down this summer will be a new trend.
You can personally design embroidered patches that you think best represent summer food, or you can choose a food that you like best. Self – designed embroidered patches, and can represent yourself. It must be very interesting, right?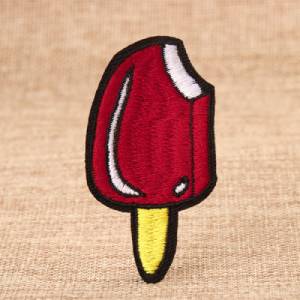 Sometimes, we have experienced some memorable things. It always becomes unforgettable memories in our hearts. For example, when you are hot and thirsty, eat cool and delicious ice cream. That feeling should be very satisfying. Those hot summer foods we eat, bring us coolness and reduce inner agitation, these all will be good memories. By customizing our own embroidered patches, leave some good memories for this precious summer.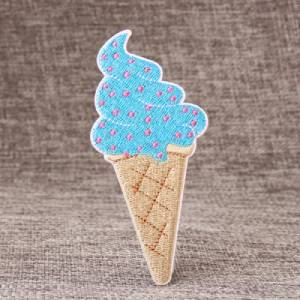 When you are suffering from hot weather, wear a custom patch with summer flavor, will also bring people a happy mood, eliminate irritability, make our mood calm. When we get along with others, we will become more friendly and patient, and the atmosphere will be more harmonious.

In addition, customize these summer flavored patches, sew them, or attach them to your clothes. It will make our clothes conform to the current trend and add fashion sense. and make our clothes look more youthful and energetic. It also brings some sense of ritual to your summer.

In the summer, you are absolutely worthy of our embroidery patches. Whatever use it is, it will bring us precious memories. What are you waiting for? Email us info@gs-jj.com now or call us toll-free at 18888644755.