Every day we are talking about what to wear, but you should know the fashion style does not only depend on clothes, accessories still matters a lot.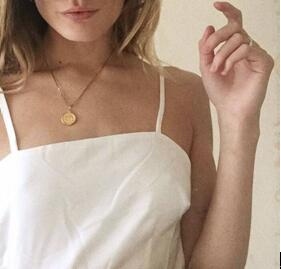 Do you pick your favorite coin necklaces this summer? People say you can't be a fashion person if without a coin necklace this year!
Coin necklaces are the hottest necklace style in 2018. A thin necklace is with delicate coin fits together, so elegant and unique, which looks so special and impressive around your neck.
Shiny metal glow on your warm color clothes looks perfect match, do you agree? Picking a coin necklace for your fashion style right now!
As you know, coin necklaces have classic and layered necklaces style. The different combination has a different presentation and meaning. Classic style is simple but delicate, spreading the messenger of the beauty of simplicity. And the layered coins necklace is normally designed with two coins or more other attachments. They are popular with a shiny metallic finish, quite appealing.
Coins are Always Around Us
Actually, coins have been showing up in accessories for centuries. In the past, it has already been used for Minority dress decoration around the world.

And in modern society, coins are always as fashion elements in the fashion show. Many accessories for models are made with different coins, such as necklaces, bags, or clothes.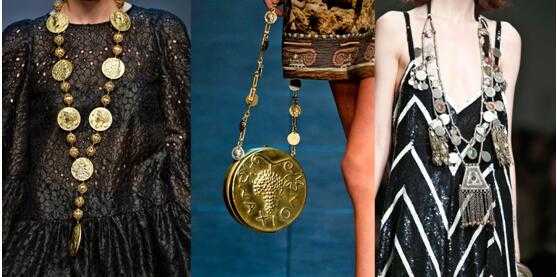 And challenge coins are a tradition in the Military units from the First World War. Nowadays, custom challenge coins are more popular as promotional gifts, perfect awards and collectible items.
Shaped as standard round in various sizes, all custom challenge coins can bear insignia, image, or logo that customers exactly in need. GS-JJ has many attractive options to make your custom challenge coins more impressive and outstanding.
When it comes to coin accessories, there are many hot sellers designed with crystal stone, lace and antique metals like challenge coins and others. You could choose it based on your need.
Ready to shop? Fashion deals for coins, gifts deals at GS-JJ.