How to select lapel pins of The World Cup?
Many soccer fans are crazy for the world cup on-going who help to come on for their country. While the stage properties of soaring are necessary for soccer fans, as they use the tools to inspire and boosting morale for athletes. The one of essential stage property is lapel pins which are very representative of soccer fans. There is much knowledge to select custom lapel pins of the world cup. Do you know how to select it?
Custom lapel pins have different craft and material which can be roughly divided into six categories.
Soft enamel pins
Soft enamel pins are one of the lapel pins. The general production materials are copper, iron, zinc alloy, etc. Among them, copper is the most used and relatively expensive, and the iron paint badge is the cheapest. Its surface has a lot of obvious concave and convex feeling, good texture, suitable for the production of some high-end badges.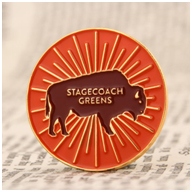 Hard enamel pins
Hard enamel pins belong to the high-grade badge in the badge craft which are used to zinc alloy as material and added imitation enamel paint on the surface. And put them into high temperature to burn. The production process is similar to cloisonné pins that appear smooth and flat due to the gold-plated silver, gold, or other metal colors on the surface. Which pins not only have cheap prices but showed a dignified feeling to peoples.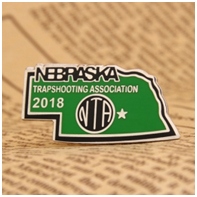 3D or cutout pins:
The main material of 3D or cutout pins are red copper and zinc alloy that used three-dimensional mold to carry on the stamping or the die casting with the baking paint and enamel craft. Compare with others, 3D or cutout pins is the most powerful image.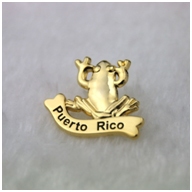 Sandblast pins:
Sandblast pins use premium metal to make which choice a matte craft at the recessed while the bulgy areas are polished. The result of Sandblast pins is a clean, distinctive and elegant look in silver, gold, or copper which own a high-quality overall looks and feel.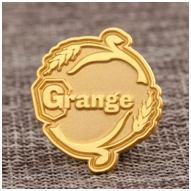 Antique pins:
Antique pins are a classic lapel pins which processed an antique finish on lapel pins. The recessed place plate dark and the raised patterns or texts are polished which look like antiques.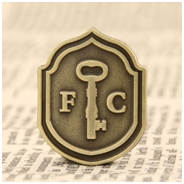 Offset print pins:
Offset print pins divided into screen printing and lithography. It is also commonly referred to as an epoxy badge because the last step of the lapel pin is to add a transparent protective resin (Boli) to the surface of the badge. The materials used are mainly stainless steel and bronze. Screen printing badges are mainly aimed at simple graphics and less color, While lithography: For complex patterns, more colors, especially gradients.
Through introduce above, you must understand the craft and material of the lapel pins. In fact, the best choice for lapel pins of the world cup is soft enamel and hard enamel pins. Why?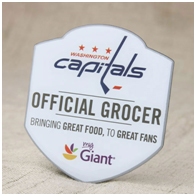 From price:
Soft enamel lapel pins are acknowledged to the affordable prices which is very suited to custom by the organization of soccer fans to save cost.
The price of hard enamel pins is next only to soft pins but the quality is higher than it.
From designing:
Soft enamel pins can create variety look pin or size of you requested. For a map, national flag, football, trophy, or keywords, all can be designed to become the custom enamel pins.
The designing of hard enamel pins equal soft enamel pins, only you want to add an element which all can superimpose.
From Colorful:
Soft enamel pins can fill a variety of fresh colors on the custom lapel pins which vivid and charming which can attract more visions. The coloring areas are recessed while the polished places are raised which between area has obvious contras.
The color of hard enamel pins is the same as soft enamel pins, the difference between is surface: the smooth surface belongs to hard enamel pins, while the embossed is soft enamel pins. In addition, the color of hard enamel will not fade over color time.
From exquisite-Detail:
The kind of custom soft enamel pins is the best choice for complex logo or image as taking into consideration delicate detail.
Hard enamel pins can be created in exquisite detail or shape detail for custom pins.
The above elements of soft and hard enamel pins are the advantages of soft and hard enamel pins to custom lapel pins of the world cup.
Welcome to select your lapel pins of The World Cup:
Click on: https://www.gs-jj.com/lapel-pins/Custom-Lapel-Pins,email us:  info@gs-jj.comor call 1-888-864-4755. According to recommend above, welcome to select your custom lapel pins of the world cup to come on for your country.