Halloween is a very traditional festival in the West. On the eve of Halloween, all kinds of places and even streets will be arranged. Both adults and children will dress up. Adults often cosplay into a character they like or a frightening man. Children will wear makeup clothes, masks, and collect candy from house to house this evening. All the people are very excited and enjoy this festival.
It is getting closer and closer to the annual Halloween, and the purchase amount of related decorations and clothing has also increased dramatically. Among them, PVC materials have achieved excellent sales with their various advantages. Let's take a look at some of the popular Halloween PVC products.
1.PVC Jack-O'-Lantern
The Jack-O'-Lantern is a symbol of Halloween, so it is indispensable. But have you seen the following Jack-O'-Lantern? It is like an upgraded version of the ordinary one. This PVC Jack-O'-Lantern has black dye around the eyes and mouth, and the mouth opens wider, revealing a sinister smile. The overall look is even more wicked and weird, making people feel creepy. The Jack-O'-Lanter made of PVC material is easier to coloring and looked more colorful. And the PVC material is very light, even if it is held by the child all night, they will not feel the pain of the arm.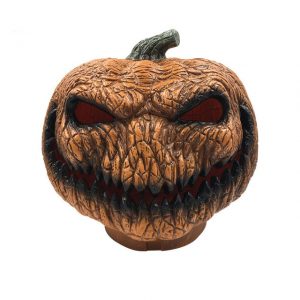 2.PVC Horror Mask
A realistic mask can hide your identity very well. An uneven face with a blood-red simulated lip cleft, making the zombie mask looks lifelike. PVC products are softer, so they can be more consistently tight fit the face. Secondly, PVC materials are safe and non-toxic, even if they are touch with facial skin, eyes, and mouth, the body will not injure.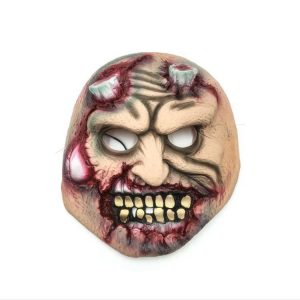 3.PVC Clothes
In Halloween, people often cosplay with friends or lovers to a movie character of a couple. If you can have your couple dress up with your lover, is it more romantic? This PVC garment can wrap your body tightly and outline your body figure. All black, plus a long cloak, makes both of you look more match and cool. If it rains on Halloween night, you don't have to worry about those clothes drenched and can't go to the street to show it to others. Because PVC material has great water resistance, you can still enjoy this beautiful night.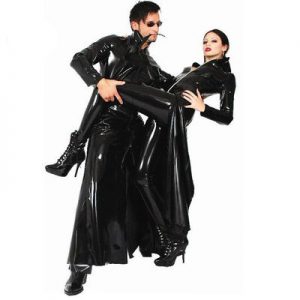 4.PVC Monster Fingernail Sets
Since the body and the face are already decorated, how can a pair of hands inconsistent? A pair of PVC monster fingernail sets must help your dress up more successfully. These kinds of fingernail sets are very flexible, even if you wear them for a long time, your fingers won't uncomfortable.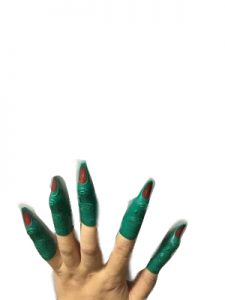 5.PVC Simulation Organ
If you ask me what is the best decorative products in Halloween, I will put the PVC simulation organ in the first place. The PVC soft material makes it touched like a real human body. Place it in any corner, making people scared inadvertently. PVC products have a very long service life and are very resistant to dirt. Even if it is squeezed,  deformation is also hard to see. After use, you can save it and continue to use it in the next year.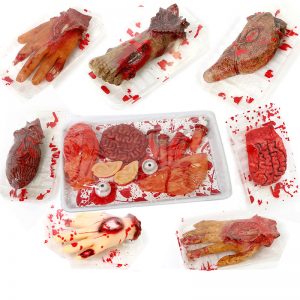 GS-JJ is a company specializing in making decorations and craft gifts. It has a wealth of experience in product manufacturing and can produce high-quality products for customers. With the increase in the number of PVC products displayed on GS-JJ.com, the proportion of purchases of related products such as PVC patches has gradually increased, making more customers know that GS-JJ is an excellent PVC patch maker, they can not only make the 2D PVC patches very flat but also make the 3D PVC Patch full, exquisite and realistic. Not only that, but GS-JJ can also process PVC patches into other PVC products such as PVC Keychains, PVC Labels, PVC Magnets, and so on. If you still want to customize some products to decorate your home on Halloween, how about some scary PVC patch or PVC lapel pins, etc. If you think this is a good idea, please call GS-JJ, which can help you design a variety of frightening and funny Halloween patterns, and use medical grade PVC soft rubber to bring affordable and superior products to you.