Custom PVC Patches
Have you thought about making PVC patches at home? PVC is a soft material and can be made into any shape. Creativity is unlimited, if you want to challenge yourself to DIY at home. This blog will help you a lot.
Let's read on!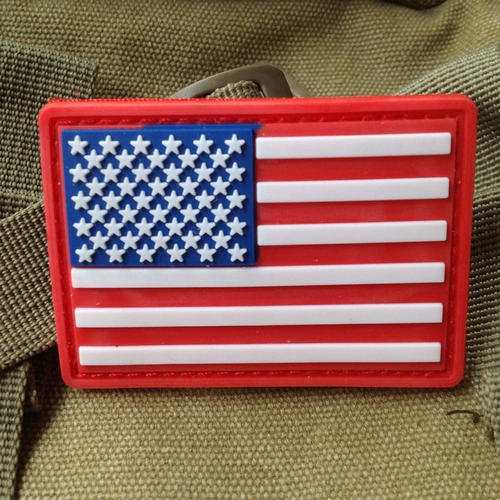 Design
You need to have a design of PVC patch, You can try to design your patch into your favorite pattern and size in some design software. Such as photoshop. You can give full play to your imagination.
Shape
We recommend choosing a round or square shape if you are designing a patch for the first time. Because these shapes are relatively simple PVC patches, Of course, it's ok if you want to complex shape.
Size
The size of Custom PVC patches is very important. 2" to 5"size is ok. If you want to size for 2 inches, round shape will be prefer. Because 2 inch size looks small. Also, size 3 *3 inch size will be better if you want to design custom morale PVC patches.
Notes: Please make sure not to choose a large size If you are designing a PVC hat patch. If the size is too large, it will not cover the entire front of the equipment.
Add Border
You can draw borders on the PVC design. That's will be perfect if you have a merrow machine. The Merrow machine will let your design looks more professional.
Attachment
Which backing do you want to design for your PVC patches? this depends on your design. If your design is for Military PVC patches. Velcro backing is the best selection. if you just need a simple PVC patch. no need for any attachment. We suggest no backing. the Adhesive backing can be reused if you want your patches to last long.
2D or 3D PVC Patches
2D or 3D.which one you prefer? There are some differences between 2D and 3D. if you are not know how to make a decision. You can read how to distinguish between 2D PVC PATHCES AND 3D PVC PATCHES.
Print Your design PVC Patch
Congratulations. If you have completed the above steps, you can print your design. No matter the design is good or not, it will give you a sense of accomplishment.
Order Custom PVC Patches
After you have your own design, you can send it to the right supplier to help you produce it. GS-JJ.com is definitely the most suitable supplier. We have rich experience and many types of PVC patches, PVC hat patches, California PVC patches, PVC military patches and etc. Our professional designers can also provide more ideas for your patch design.
After reading this, I believe you already know how to make PVC patches at home. It's ok If you don't want to design by yourself, You can choose to make patches online. Click how to make pvc patches online to know more.