We all know that punk dresses emphasize individuality. The black leggings, full of holes and skull, cotton tights, loose coats, leather coats are the basic elements. In addition, nails, metal strips, and lapel pins are also widely used in clothing. This time, let's look at how to use custom pins to create a variety of different punk styles.
Exaggerated punk style
If you want to create an exaggerated personality and a daily punk style, these pins are very suitable. The hip lapel pin is sexy with bright colors. The lapel pins of the two heads: one exaggerated expression and one exaggerated sculpt. Whatever matching casual T-shirts or jackets are very suitable. These personalized pins reflect the style of exaggerated personality and some have a little sense of fun.

Low-key and daily punk style
Although the punk style has always been a more exaggerated style, fashion style has been changing with the times. And punk has become more daily and has a lot of low-key. Compared with the previous lapel pins, the square, guitar, and wolf-shaped pins give a feeling of low-key which the colors are relatively small and the design of the image is relatively widespread, but without losing the personality. It is a daily punk shirt pins which can free to match.

Cute punk style
Cute punk style is a style of girls like. This ice cream and apple pin are all good tools for creating a cute punk style. The bright colors elements combine the cute and punk style which reflecting a cute punk style. It gives a feeling which is a bit cute and cool, if free to wear a hat, T-shirt or jeans.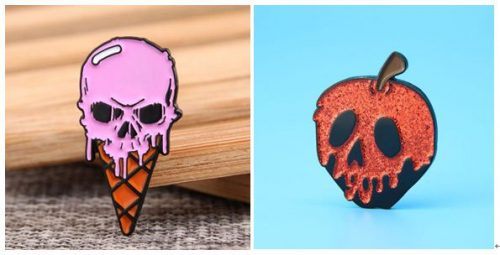 Dress punk lapel pin
Although there are many daily punk styles, formal occasions can also highlight your punk style. The skull biting flower of suit pins was made of high-quality metal and white enamel which is very good quality and exquisite workmanship and suitable to use on the formal occasion. And skull biting flower of suit lapel pins happen to create a punk style of your unique taste. Wearing a formal suit and matching the skull biting flower of suit pins which is this gentleman, without losing the style that will definitely let you show a different charm at the formal party.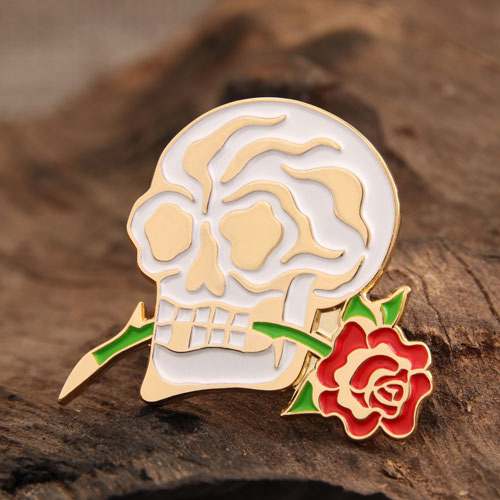 Using a small pin can also give your multiple punk styles. Accessories are absolute highlights of the styling. Among the piles of accessories, metal accessories are absolutely indispensable. Try the cross-border custom pin. Website: https://www.gs-jj.com/lapel-pins/Custom-Lapel-Pins Phone no.: 1-888-864-4755.