Love is a beautiful word. People always have different ways to show love. A good way to show love will increase your chances of success. Some people choose to send flowers, others choose to send expensive gifts. Still, others choose to eat romantic Western food and watch movies. However, have you tried to express your love with custom patches? Special custom-made patches represent unique meaning, use correct custom patches to show love can help you win your lover or the person you care about.
Pink Rose Custom Made Patches
The flower language of pink roses is mostly related to first love. If you confess to a girl you like, it is best to send a pink rose. Choosing the pink rose custom patches is very good. Embroidered patches roses will never fade, representing your eternal love for her.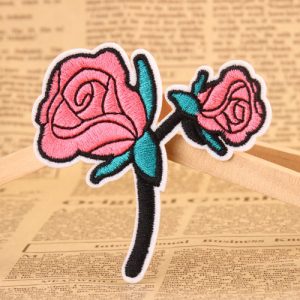 "I Love You" Custom Embroidered Patches
If she is already your lover, you can choose the "I love you" custom embroidered patches. The simple and direct expression will make your feelings heat up quickly. You can attach the "I love you" custom patches on her clothes or make it a love box. She will be very happy.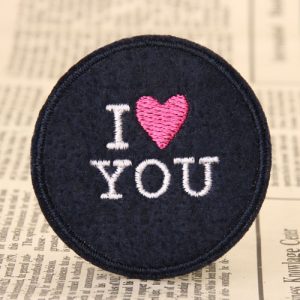 Love Song Embroidered Patches
You can send her this love song embroidered patches on your anniversary. A song of love can sing your beautiful love. Order this love song custom patches for your lover. She will feel your deep love. Your love will be sweeter and sweeter.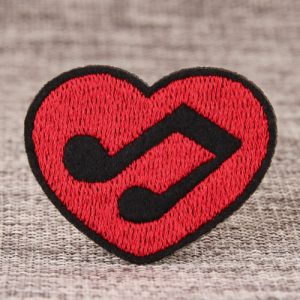 Sunshine Custom Made Patches
We always hear the sentence, you are my sunshine. Sunshine represents true love. If you have been together for many years, you can choose sunshine custom patches for your lover. She is your sunshine, you can't live without sunshine.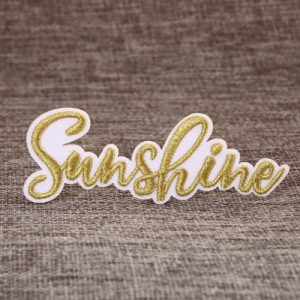 There are still a lot of other custom patches that can be used to show love. Welcome you contact us and make a patch for your lover. Please mail info@gs-jj.com or call 1-888-864-4755 toll-free. You also can visit our site: gs-jj.com. We will have long-term business cooperation.