2019 is coming to the end, and we will soon greet the new year. For the new year 2020, have you considered participating in a Marathon Race?
As we know, a Marathon is a very popular long-distance race. In recent years, more and more people join the long-distance running. The entire marathon covered about 42.195 kilometers. And Marathon is divided into three kinds of items– Full Marathon, Half Marathon (about 21 km), and Quarter Marathon (about 10.548 km). Generally speaking, The Full Marathon is the most popular among them.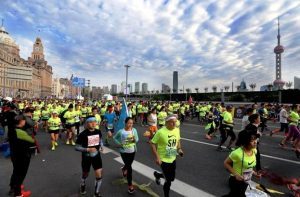 Then, if you plan to join a Marathon, what do you need to prepare for a Full Marathon? The following items will be essential, let's count:
A Pair of Comfortable Running Shoes
Running is a strong sport, which has a great influence on the ankle and the sole of the foot. The unprofessional shoes will not only increase the pressure on the soles of feet, ankles, and knees when you are running but even hurt these parts. So, it is very necessary to choose a suitable pair of shoes for running. A good pair of running shoes should be both breathable and light, but also can support the arch of the feet effectively, which helps cushion the pressure and reduces the shock on the bones.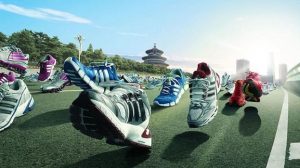 However, people who love running all know that Nike will launch a series of running shoes every year, which features the lightweight, single mesh breathable upper with soft foam soles. Such kind of design not only has strong breathability, and in the process of running, it can also provide a good buffer when the running strength forces the feet, and alleviate the ache caused by fatigue. What's more, the soft experience will bring a revolutionary comfortable feeling for your running process.
For Your Reference as Below:

Running shoes from Nike have multiple colors and styles to choose from. Nike brand is the most popular when it comes to running.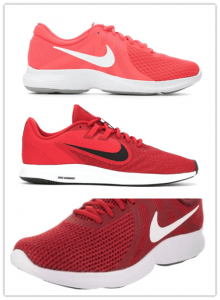 Except for Marathon, for those who love running, a pair of running shoes with both look good and their function will help you much in the process of running. Nowadays, sports shoes are popular among runners, both the young and the old. Running shoes can also be used as multi-functional shoes for daily wear, shopping, and traveling. They are also a nice and perfect gift for elders and friends.
Soft and Comfortable Costume Matching
Besides having a pair of comfortable running shoes to relieve the pressure on the feet, the selection of clothes is also important. The process of long-distance running is exactly a process in which clothes and skin rub together with the same frequency and rhythm for a long time, so the uncomfortable and unprofessional clothes will not only affect the running but also have the risk to hurt the skin. Such as extra weight, poor breathability, etc., all will make your running process an exhausting experience.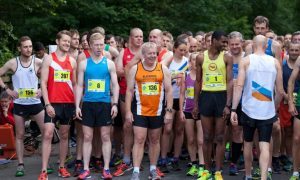 Firstly, buy a close-fitting and exquisitely woven running suit that should be fine with using a large number of skintight, elastic spandex materials. And there are also many types of running clothes using seamless stitching, silver fiber (which is deodorant and lighter) to produce, and different parts of the suit have a suitable design to perfectly fit the different parts of people's bodies in order to reduce the friction injury.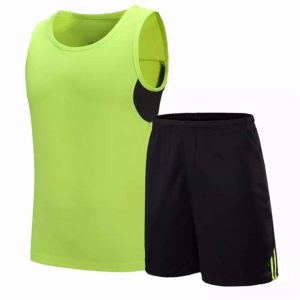 And Then, The Socks
Similarly imagine that when you are running, the socks with bad breathability and poor feeling make your feet full of blisters and badly painful. How terrible it will be, expecting to enjoy the fun of the running, but now has become a painful process. It is extremely painful to think about that. So, we can't ignore these important details to affect the mood of the race.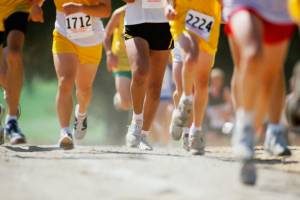 About Other Accessories
Bracelets
People who have an interest in many kinds of sports accessories would wear many of them at the running time. But for a marathon, we suggest not to wear too many accessories to increase the burden of the body. And if you were sure to choose a few, maybe some kind of simple bracelets, which can prevent sweat, wipe sweat, etc., will be fine.
The Woven Wristbands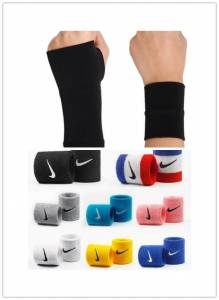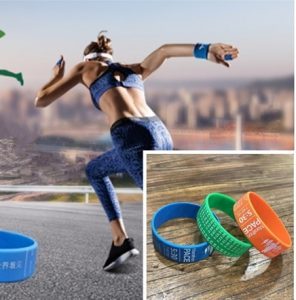 Both are nice choices for you, that can increase the sporty, stylish feeling to you, and the most important is there is no friction hurt your wrist and skin, simple with handiness.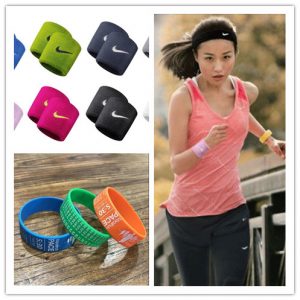 Hats
If the hat is necessary, you can choose an adumbral hat with good breathability and comfortable feeling, which can make the heat dissipated without hindrance.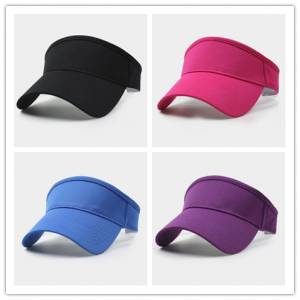 Sunglasses
The process of running is up and down frequently, quite different from the walking process. It may cause discomfort on the bridge of the nose for a long time running with glasses. If there is not the scorching sun, as personal advice, don't have to wear. If it needs, try to choose those professional designed for sports which with lightweight and good stability.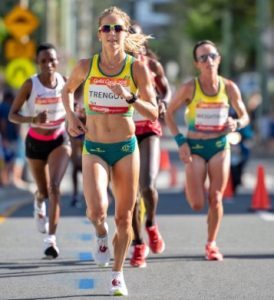 We don't need to say more about the benefits of running because people all get that clearly. It not only can help people to maintain a healthy body but also can enrich their own leisure time. When most people are preparing for the Marathon, do you have a plan to participate in? Let's together to keep good habits, fill the space of the leisure life, come on, join now!
Pictures Source From
https://baike.baidu.com/tashuo/browse/content?id=91862aba0cc0ed87940abcb0&fr=qingtian&lemmaId=18579
https://images.app.goo.gl/2KoLAEMWQkphwTmZ7
https://www.amazon.com
https://images.app.goo.gl/HoP8Jv8TYbMg1cJQ7