In the sound of firecrackers, we ushered in the Chinese biggest Spring Festival, everyone is happy, hung the red lanterns, affixed the red spring couplets, all are busy…
The Spring Festival is a very important festival for every Chinese, which is integrated into the blood and throughout the memory and taste buds.
Dream to New Year's Gift, Customize Blessing
Farewell to the old year with the firecrackers, and welcome the new year with a unique gift. A special custom gift will make the Festival warmer, make the reunion heartier.
The Spring Festival theme customization activity is to further expand the scene and theme customization application, enhance the customization experience, and provide consumers with a variety of choices.
Spring Festival elements are often combined with wine, food, and health products, etc. With these custom gifts, we can also be accompanied by symbolic jewelry to interpret our New year's wishes and blessings.
In that way, the customized silicone wristbands have become a very good carrier to carry blessings and expectations, we can send any wish and blessing through silicone wristbands to thousands of families; personality, fashion and extraordinary significance. A special custom gift can stand out in relief against the custom made wristbands.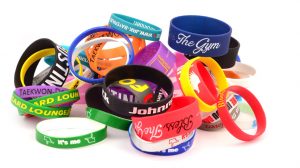 Picture source from:
https://www.wristbandshouse.com/images/wristbands/silicon-wristbands.jpg
Customization With Concentrated Attention
A high-quality New Year's gift can farewell the old year and ignite the new year well.
2019 Spring Festival theme customization series can not be without custom silicone wristbands, at the time of spending the Spring Festival together, the blessing will be transmitted to thousands of households through the wonderful custom made wristbands.
2019, in the Chinese zodiac, belongs to the "pig", and "pig" is an animal full of blessing in the Chinese zodiac and the traditional Chinese culture. We can be custom with "pig" as the theme, with the ardent expectation for the year.
In addition, various festival theme customization can be launched, based on the cultural background of various festivals, design carefully and it will be a combination of culture and art. When giving gifts to relatives and friends, both can be accompanied by such things as unique silicone wristbands, which can convey a strong blessing, and most important is that these custom made wristbands are easy to collect and remember.
A silicone wristband with a blessing. Custom made wristbands, witness the beautiful moment of life together with you. When you are visiting friends or at the reunion time, attached these awesome wristbands for your guests.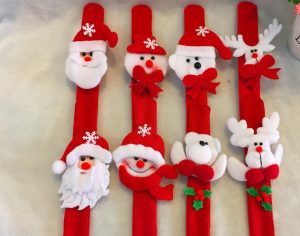 Picture source from:
http://img1.912688.com/D18948616C423FC6C5E36E64BFCCDD8A.jpg?imageMogr2/gravity/NorthWest/crop/704×554/quality/90
As to the topic of Custom New Year's gift, for you and your friends and relatives to customize and enjoy a good time and happy new year with you.
The festivals are similar year after year, but the gifts of blessing are different.
Related information: