When we first meet challenge coins, they are always serious honor and recognition to us. We should respect and treasure, and displayed them on a well-designed rack or box. Just like high valued antique collectibles.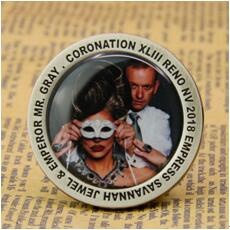 Actually, a challenge coin is more than this. Why not design cartoon challenge coins for your friends to express your love.  When personalized coins meet cartoon characters, they can be a fashion item for everyone this time!
If challenge coin bears with our favorite cartoon characters, everyone would like to buy one for hold. People really like collecting coins you know.
Custom Coins Could Help You Promote Business Awareness
Secondly, cartoon time is also the favorite time for kids. Challenge coins with the hot film characters are perfect pieces to help you promote business awareness.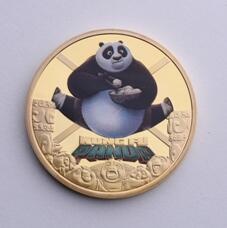 For example, Kung Fu Panda is a famous cartoon film. It's mainly talking about Panda Po., a cute but slacker Panda. He is beloved by kids, teenagers and the old around many places.
They are many funny and fashion design for challenge coins, you can choose popular cartoon characters and other heroes images, even the delicious hamburger.
Hamburger challenge coin? It's true. To celebrate the Big Mac's 50th anniversary, McDonald's has specially made the limited edition MacCoin. It can help us to mark and commemorate this special occasion, will be available starting at lunchtime on August 2.
So, you can see there are many different funny designs for your coins. As a leading challenge coin maker, GS-JJ could make cartoons challenge coins as a great present for kids or cartoon lovers. And a special delicate challenge coin can be a memorial gift and souvenir for any occasion and event.