Embroidery is one of China's outstanding traditional national crafts, which is inseparable from sericulture and reeling, so embroidery is also called silk embroidery. Nowadays, Chinese embroidery is almost covered all over the country. Suzhou embroidery, Hunan embroidery, Sichuan embroidery, and Guangdong embroidery have their own characteristics and are known as the four famous embroideries in China. Today's embroidery works of art, fine and complex technology.
Our GS-JJ can be roughly divided into the following four kinds of embroidery fabrics according to the different embroidery fabrics for patches:
Embroidered Patches
Above all, the most fervent is our embroidered patch, it is the high-quality goods that have to collect carefully artistic value and use-value as an organic whole. Our embroidery patches vary according to the geographical environment, customs, culture, and art. Gradually increased the preciseness and delicacy, the brightness level off, the composition is clear, the full thickness is round, the color is bright, and so on each kind of style embroidery finished product. Provide the most appropriate style for various places and identities. Not only suits our daily clothes, shoes, trousers, and hats, but also can be embroidered on daily necessities, such as quilt cover, pillowcase, cushion for leaning on, and cloth vamp. Some simple embroidery techniques are available to some Chinese women.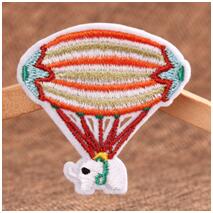 Woven Patches
Of course, custom woven patches are the most essential choice for us to choose a perfect embroidery process. It handles very fine details and very fine patterns and graphics. It is completely independent of size, color, and shape. You can customize the palette for all tones, and you can add texture and personality labels to your preferences. The knitting patch that we provide also can provide tailor-made processing according to your brand demand, accomplish the utmost strength achieves novel and conspicuous for your brand. Let your custom woven logo patch become the best publicity tool. Like our woven patch, we use the most advanced knitting technology to make your product brand more dazzling.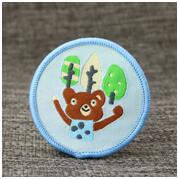 PVC Patches
PVC patch is our pursuit of fashion trends and comfortable and comfortable in the most exciting choice. It is not only very suitable for our jackets, coats, hats, shoes and various bags but also very durable, convenient and cool. Many national government departments, such as the police department, army, boy scouts, highway patrol, fire department, and other outdoor brand organizations are in favor of PVC patches. Our PVC patch is able to accept the customization of various specifications. Our PVC patch can be sewn or our Velcro patch can be selected. Velcro patches are customized with all of our products.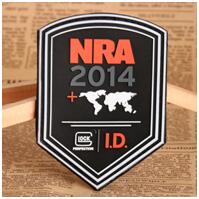 Printed Patches
Printed Patches are currently our most avant-garde and high-end Patches. It can be completely based on your personal ideas to create the process. Unlike embroidery and PVC, which require other ideas and technical ideas, you can take a piece of art from your long collection and print it in color. Unlike embroidery and PVC patches, printed patches take less time to install and require less preparation before production. This enables us to reduce the cost of the final product and provide our customers with a minimum order quantity starting from one piece. Of course, our company focuses on details processing, rapid logistics, and high-quality results, to provide all customers with the most satisfactory order. And our average delivery time is around 7 days, holidays are also always ready.