As we all know, a patch is a small piece of cloth nailed on a garment or quilt to cover a hole. The pattern of the patch has gradually become rich and colorful, which can be divided into several categories according to the fabric materials, such as Embroidered Patches, Printed patches, Woven Patches, and PVC Patches. What effect do all these kinds of delicate patterns and exquisite designs have on the garment industry? And how do patchwork on a piece of clothing or bag?
First of all, our working life is an essential piece of clothing, a professional shirt. The common shirt is given priority to with white, stripe unlined upper garment, plaid unlined upper garment, the design is oneness and simple, it is to regard our tradition as a commonly professional shirt. Like a white shirt, it's hard to remove the ink if you accidentally get a stain on it, but that's not the case if you have an artifact. This is our Custom Embroidered Patches, which are pleasing to the eye to stick where. White shirts have minimal limitations on Custom Embroidered Patches. Small size patches are sewn on the chest, next to the buttons, next to the sleeves, or above the pockets are very fresh and refreshing. Embroidered patches like large sizes or highly personalized patches can also be applied to the back of our shirts and everywhere. The choice of size is also closely related to your shirt size and personal preference. For more information, please leave a message. We are happy to serve your needs.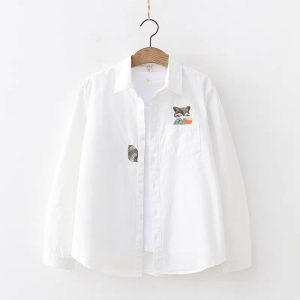 Of course, one essential piece of clothing in everyone's wardrobe is the coat. Coat from the most basic warm clothing has gradually failed to meet people's needs. The demand to overcoat design increases day by day, the overcoat of basic design already exit people gradually inspect an eye. What's the fashion now? The friends that had noticed carefully know, the coat that has embroidery ornament is red-hot. The latest batch of spring – style windbreaker on the market, will set off a trend of fashion wear. In February 2019, Xiuzhi set off for Paris fashion week. The blue coat with embroidery is so charming and sweet that you will never forget it. Choose the right custom embroidered patches to create your brand new image. Let our designer choose the most suitable patch for your image, ok?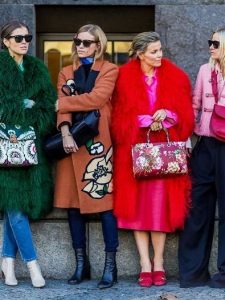 Slowly recall, you must have worn such a dress, its fabrics and clothing are suitable for all ages, and has a strong versatility. Yes, those are the jeans. Jeans have scored a big win in the Chinese market. Keep up with the trend of fashion denim clothing, still in constant improvement and innovation. Judging from the sales of jeans in 2018, fashionable jeans are more likely to get more repurchase orders.
Do you love fashion? Right, it appears that the most fashionable pattern is Embroidered Patches nowadays. In 2017, Gucci launched its unique embroidered denim coat, which can not only resist the morning and evening breeze but also play cool in a big and square way and can cover the meat to show thin, with a casual and lazy feeling. The ancient embroidery craft is the new product window that spreads all over each brand more, the autumn and winter season that lets 100 flowers wither, birds and animals hibernate also became some more lively interest and intelligence.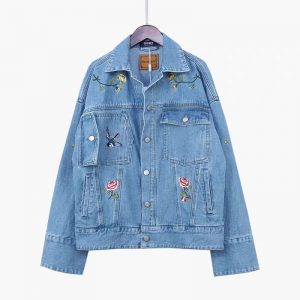 As people living standard and consumption level unceasing enhancement, all kinds of backpack emerge in endlessly. A beautiful and fashionable bag is also an indispensable part to show your taste. The bag that takes embroider also is paid close attention to. In international women's bags, Chanel, Hermes, and other brands are very popular in women's brands. The blue background is more retro, with a bit of republic of China temperament, the design of this embroidery bag is very delicate, the embroidery of a bunch of rattan butterflies on the square bag is quite beautiful, just like the national style fine brushwork.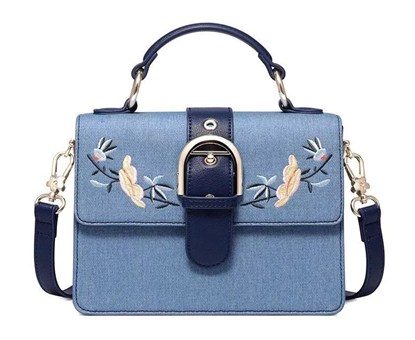 Every piece of clothing you've worn a few times in your closet that you don't want to wear, that you've discarded or donated, that you can't live without, shoes and hats. Try adding a Custom Embroidered Patch you like, and you may have a different feeling. It's the kind of feeling that makes you leap at your taste, believe me.