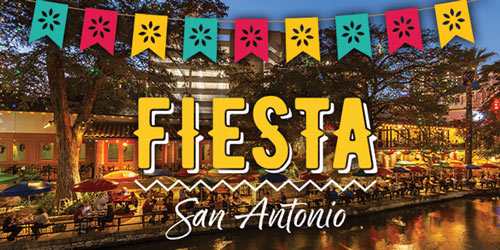 Fiesta San Antonio is a big carnival. Although 2019 Fiesta San Antonio has gone, you must still are immersed in this atmosphere. Let's review these years by looking at those funny fiesta medals. They must be your memorable thing.
1) 2019 Fiesta San Antonio Medals
If you observe carefully, you can find this year's Fiesta Medal uses medals and pins design. Because it has two clutches on the back, you can wear it on your clothing, hat, or anywhere else. It doesn't use ribbon. Many people like it for its small shape. Even more, people wear many custom fiesta medals on the clothing.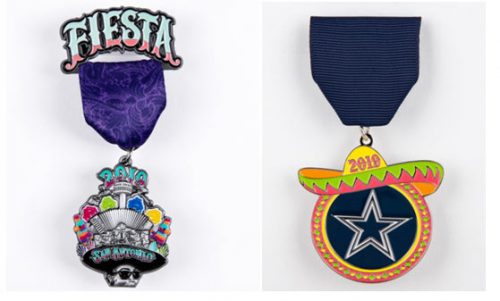 2)2018 Fiesta San Antonio Medals
For the 2018 Fiesta San Antonio medal, the design is relatively complicated. Using glitter to make fiesta medals vivid is a nice choice. Using lace design is also to make custom fiesta medals more delicate.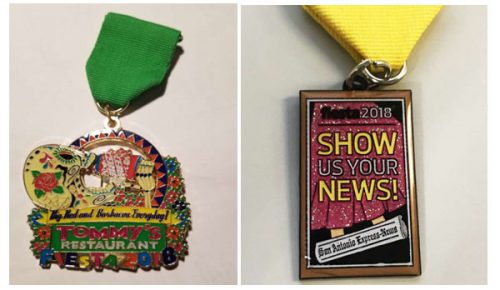 In Fiesta San Antonio, we often see these human skeleton fiesta medals in the "Dia de Los Muertos" style. Using the skeleton is their habit. It seems that using the skeleton can attract more and more people to enjoy the carnival. At this time, the skeleton is not a horrible image anymore.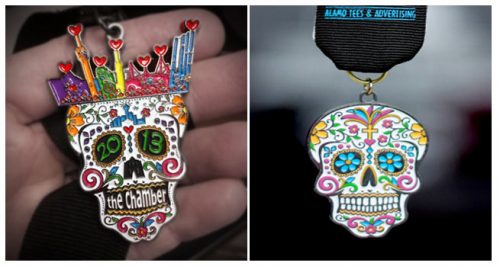 Fiesta medals are one of the custom medals used in the big carnival. They are used for commemorative meaning. People can use them at any place for decoration. If you see a man with many fiesta medals on their cloth, you can grasp quickly that they are a fiesta carnival fan.

So, when you design your fiesta medals, please don't just go for the regular design style. Regular design style will not add the beauty of fiesta medals. Try to use some funny elements or odd shapes to make custom medals interesting! Only in this way can people be attracted! If you don't have any ideas about fiesta medals, it doesn't matter. When you chose a custom medal maker like GS-JJ, they have professional designers to help you realize your funny fiesta medals!
Picture Resource:
1.https://www.sunrvresorts.com/blog/dont-miss-fiesta-san-antonio/
2.https://www.mysanantonio.com/fiesta/slideshow/Fiesta-medals-2018-180521/photo-15408060.php
3.https://www.sacurrent.com/ArtSlut/archives/2015/04/17/our-favorite-fiesta-medals-so-far