Custom coins cheap are amazing items, not only because it presents the token and appreciation, but it's also a great partner and all match piece for other metal gifts.
Actually, there are several perfect "set meals" for custom coins cheap and popular among customers. The following are five combinations with custom coins for your reference.
1. Challenge Coin + Belt Buckle

It's a funny and cool idea to make Belt buckle as a gift for yourself or friends as the above picture. More people would like to call this design a geocoin belt buckle style. This is an awesome belt buckle that is highly attached with different challenge coins on the surface, so impressive and outstanding.
If you just like simple style custom belt buckles, you can choose a challenge coin and belt buckle mode.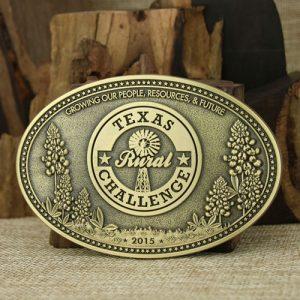 Anyway, it's a fantastic idea to design custom belt buckles with screw fasteners to hold our favorite challenge coin. Inserted or raised 3D challenge coins are available as we want.
Soft enamel coins, die struck, or sandblasting custom coins cheap are all can be created on belt buckles as gifts to giveaway.
  2. Challenge Coin + Dog Tag
For military personnel, a dog tag is their identification tags with an informal name or symbol. It is an honor and special token for the receiver.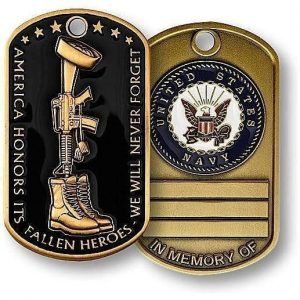 If you want a dog tag to reflect and show your affection and respect for the Military, you can choose a Military logo or icon on the surface. If one logo is not enough, then put more symbols as challenge coins design you like.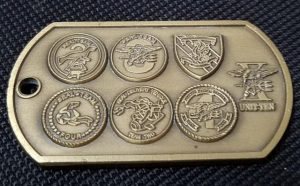 All in all, most of the metal gifts with 2D or 3D design and crafts can be applied to your challenge coin dog tag.
 3. Challenge Coin + Keychains
Turn your challenge coin into a keychain?! It's a really cool gift idea.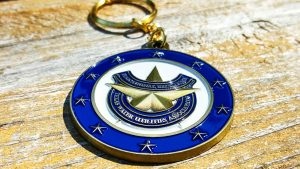 Custom keychains are tiny pieces for us to hold various keys in daily life. If you are a senior challenge coins collector, challenge coin combines with keychain design is surely a wonderful and functional item you want to treasure.
The keychain could bring and display your favorite custom coins cheap anywhere and anytime.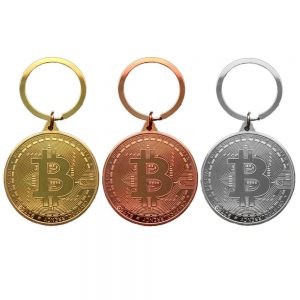 Military logo, another unique or personalized icon as coin holder part, you can design your metal gifts with your own style. Even some guys are ready to buy this handy key holder for challenge coin online.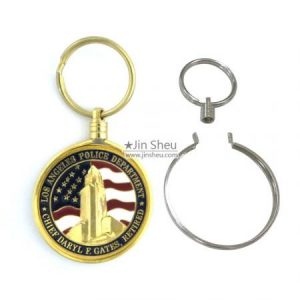 There is a screw attachment on top of the keyring, so we can install or remove custom coins cheap easily any time we need. Try yours now.
 4. Challenge Coin + Bookmark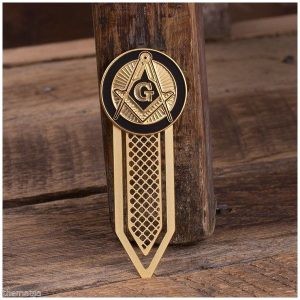 A personalized metal bookmark is always a perfect collectible for any reader. Especially a challenge coin bookmark is a special and a great accessory to mark any page!
A coin and bookmark are sure to show us unique designs and get a lot of attention. It is a delicate item any collector dreamed for a long time.
5. Challenge Coin + Bottle Opener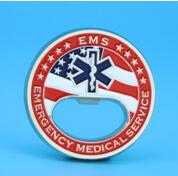 Challenge coin bottle opener is a common design among various challenge coins design. Custom coins cheap of all types can be switched to functional pieces—challenge coins bottler opener. With bottle opener cut-out, the challenge coin is multiple function gifts and honor for others.


There are so many popular challenge coin bottle opener designs for us to choose from. All these custom coins cheap are useful items and gifts for your family, best friends, or team.
Are you learning more designs for custom coins cheap now? Just be curious and fill your mind with various ideas, you will find more creative custom coins cheap design as your metal gifts, and professional promotional gifts manufacturer can help you make it finally.
They are great pieces to express your appreciation or ideas, or favorite sayings, or cute little things, or just demonstrate strange design features. Start to create yours here.