Charitable fund-raising is a Campaign that aims to raise money for non-profit organizations, such as nursing homes, orphanages, or help people in impoverished mountainous areas. And then, if you would like to raise awareness for a Charitable Fund-raising campaign, these charity wristbands are a great choice. There are abundant reasons to convince you if you wonder whether they are applicable and reasonable or not. Let's count.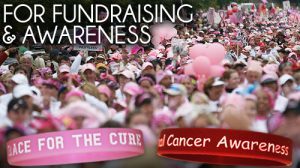 Picture source from https://www.wristbandconnection.com/rubber-bracelets
Incredible Low-cost for Charity Budget
The unit price of each bracelet is low enough to surprise you if plenty of silicone wristbands are customized for an event.
Bulk order means a low unit price. Generally speaking, ordering silicone wristbands in batches will make the unit price as low as a few cents, instead of dollars. For example, we need to purchase 300 pcs bracelets for 50cents each which means we can get 300 pcs of custom made wristbands for $150 totally. Then, when you want to retail them to raise charity funds, customers will never mind to buy them for$5. Yep, it looks like that it is going to make appreciable funds.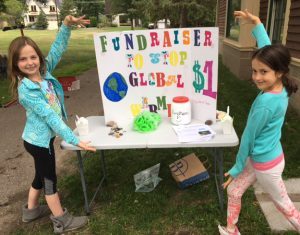 Picture source from https://www.rapidwristbands.com/fundraiser-wristbands
Easy-to-sell Charity Products
Now, people already like to wear wristbands on their wrists as important fashion accessories. People wear them on many occasions where they want. So, this is the advantage of selling them.
And then, there are many loving people in society, and they will be willing to buy a few fashionable Charitable Fund-raising wristbands to support your charitable business, which makes them easy to sell and quickly spread among the social group.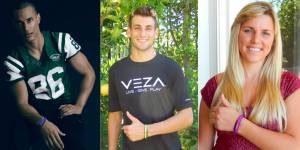 Picture source from https://www.vezabands.com/sports-wristbands
Raise Awareness for Charity Activities
Perhaps you have organized other fundraising events, such as a benefit show, a fundraiser, or anything else. So why not spend 50 cents more on a silicone wristband to freely advertise your cause and lead potential new supporters to your website or follow your cause on-site? Establishing awareness for a cause requires essential advertising. To a certain degree, awareness wristbands can work well with low cost.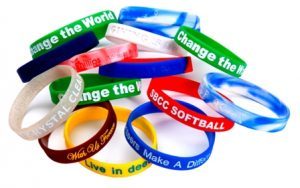 Picture source from http://www.fasttrackfundraising.com/bracelet-fundraiser.php
Customized for Various Charity Events
We can use debossed, embossed technology to show your charity subject like the name, logo, or motto on your custom made wristbands. It will help your cause proliferate quickly through a social group.
Since silicone products are usually durable, against high-temperature and eco-friendly so that's why silicone wristbands have a long service life. It means that they can support your charity cause as long as you want.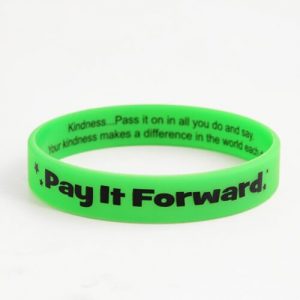 Charity wristbands can be used not only for large organizations but also for small charitable activities, such as swimming pools of school or any events in local churches or shelters. Because some companies, such as GS-JJ, can provide cheap wristbands no minimum, which means there is no limit in the quantity you order at a favorable price.
Where to Order Fundraising Wristbands
You have seen the shining points of charitable silicone wristbands? If you are searching for a quick and easy way to raise funds, I think Charitable Fund-raising wristbands deserved to be considered, that lets people show their support to your charity cause through custom charity wristbands.
And GS-JJ exactly is the cheapest place to buy silicone wristbands, for any kind of subject.
Smart marketing will help you sell more charity items, not only for rubber wristbands. Click here for more charitable items https://www.gs-jj.com/blog/charity-cant-short-good-helper-custom-pins-2/