PVC patches are made of soft PVC rubber. They are soft and durable.PVC patches and embroidery patches can be used as clothing accessories. They're always used to decorate clothes, hats, bags, shoes and so on. The characters of the PVC patch are qualitative, sturdy, and durable. So, it can replace the roles of embroidery patches to decorate and repair clothing. According to its own characteristics, it also plays a number of other roles. Therefore, PVC patches become more and more popular by people.
What Roles Can PVC Patches Play?
Brand Label
PVC patch can act as a brand label and it is generally called PVC label. PVC label is a general PVC rubber product; it can be flexible to shape a variety of images. Clothing and readymade garments by the provisions of the general will have a variety of labels. These labels are instructive for consumers. The collar and cuffs are usually marked with PVC labels. PVC labels mainly have the functions of distinguishing and identifying quality supervision and guiding consumption and advertising. PVC labels have longer service time than nylon labels. PVC label not only has bright colors that do not fade, but also very soft, and can be washed with clothing machine.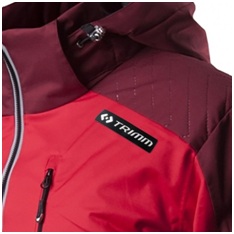 Identity Symbol
This kind of function of PVC patches is similar to the badge. PVC badge, in short, is a badge usually worn on the body and often is used to express the identity, occupation, the symbol of honor. Companies and businesses can use PVC badges to distinguish between jobs and identities. Schools and kindergartens can customize PVC badges to distinguish between students' school bags and school uniforms. Organizations and teams can use custom PVC patches to show membership and honor.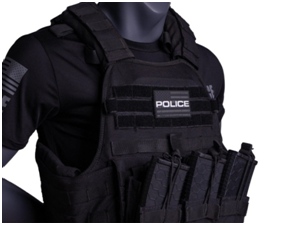 Personality Accessory
PVC patch is also a fun accessory; it is a popular element in clothing collocation. PVC patch is a part of the main fashion nowadays. PVC clothing accessories gradually evolved into a form of clothing expression and it has become an indispensable part of the embodiment of beauty.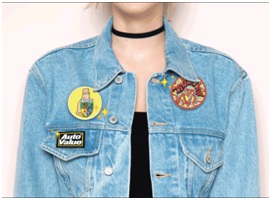 Where else PVC patches can be used?
Where else can you use PVC patches? Of course, PVC patches can not only be used in clothing but also on a bag, hat, and shoes. Double-sided adhesive PVC patches can also be used as PVC stickers in other places as a reminder. Such as no smoking PVC patch can be paste in the car.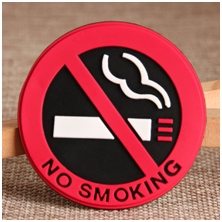 How to Wear PVC Patches on Clothing?
Unlike the PVC lapel pin, which requires pins to be worn on clothing, the PVC patch can be worn on clothing in some very simple ways. Sewing PVC patch directly on clothes; Pasting the PVC patches on the clothes through the Velcro. Custom Velcro PVC patches can also be very firmly fixed to the clothes everywhere.


PVC labels are usually small in size and can be seen on the chest, collar, and cuff. They can also be made into PVC zipper pulls to hang on the zipper of clothing.PVC labels do not stand out, they are small, and they won't affect the overall look.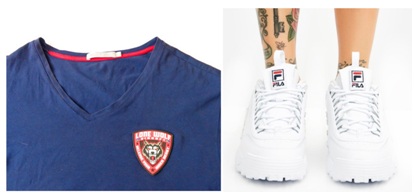 PVC badges are usually in a fixed size range. PVC badges are usually fixed in the chest, shoulder, arm, and these fixed places because they are very conspicuous. The main role of PVC badges is to highlight the identity of the owner.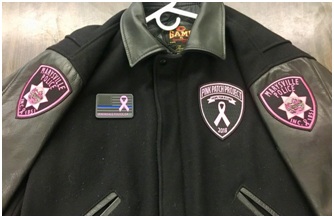 PVC patch also is the accessory of clothing; decorating is the main function of the PVC patch itself. PVC patches are usually matched according to personal preferences. The larger size patches are usually fixed on the back of the garment. And other sizes PVC patches can be matched according to the designer's own ideas. Individuals can also use custom PVC patches to DIY clothes. Use these PVC patches to decorate your shoes, hats, and bags. You're free to design your clothes whatever you want.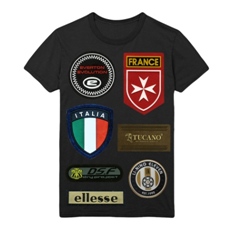 Do you want to build a new brand? Do you want to promote your brand? Do you want to customize your own PVC patches? You can choose GS-JJ Company to customize custom PVC patches. GS-JJ is a professional PVC patch maker with rich experience. If you are interested in knowing more about PVC patches, you can visit our website GS-JJ.com.
Pictures resource from:
PVC labels: www.doylabel.com/custom-high-quality-clothes-labels-embossed-3d-pvc-logo-patches_p60.html
Police PVC Patches: https://thirteenfiftyapparel.com/products/pvc-tactical-patch-police-subdued-flag-whit
PVC patches on jacket: https://www.idproductsource.com/blog/?tag=pvc-patches
PVC Patches: https://www.netpropatches.com/pvc_patches.php
PVC Labels on clothes and shoes: https://pvccreations.net/products/custom-soft-pvc-patches-labels/custom-patches
https://www.dollskill.com/fila-disruptor-ii-patches-sneakers.html
PVC badges: https://twitter.com/pinkpatchprjct/status/1048304647889248256
Patches on T-shirt: https://www.starlapelpin.com/giveaways/pvc-product/pvc-label/