The PVC patch as a patch is a unique existence. Because apart from having the majority advantage of embroidery patches, it also has some advantages that embroidery patches do not possess. Before you figure out why you should first understand what PVC patches are. PVC patches are made of durable plastic. It is a thermoplastic resin polymerized by vinyl chloride under the action of the initiator. It is a homopolymer of vinyl chloride. Because of its material properties, make PVC patches have some advantages over embroidery patches in some aspects. Now let's talk about this.
PVC patches are soft, it can be molded into any color and shape. It can ensure the accuracy of patches, and even small details can be made perfectly. This determines the characteristic —3D of PVC patches, which is different from other patches. 3D is a process about the sense of hierarchy of your vision and the sense of touch of your hands. Because of its sense of hierarchy, you can have multiple options about, If your design has small or complicated details, a gradient or other detail color, we can print to any layer of your PVC patches. 3D means that patches will look more vivid and intuitive, and will feel the richness of its content intuitively.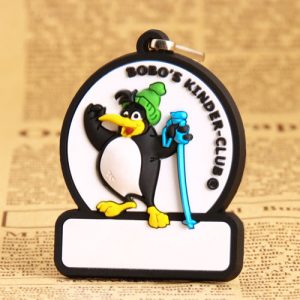 PVC patches are the best choice for outdoor activities because it is waterproof and wearable. When you are outdoors, you may encounter bad weather. Compared to embroidery patches, even if it is heavy rain or heavy snow, our PVC patches will not be affected completely. At the same time, when we do outdoor sports, such as camping, mountaineering, and other activities, the wear of the embroidered patches may be larger, but for the PVC patches, it will not have any effect, because it is wear-resistant.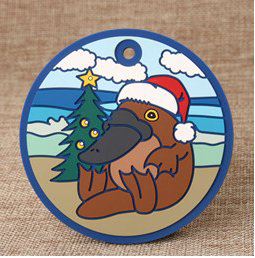 The PVC patches also have the advantage of easy cleaning. When it's dirty, you don't need to clean it, just wipe it with a towel, This saves the trouble of hand washing or machine washing, and keeps your patches as fresh as they were at the very beginning. And it's very resistant to dirt. In addition, PVC patches are not easy to fade. You can rest assured at any time, any place to use it. It also feels soft and strong and gives people a sense of security.
PVC patches are not just a patch, it is more like an art, and your imagination and custom design ideas will be the only limitation. And we will have a professional designer to help you analyze and design, as a patch company with many years of experience, we will give you a perfect answer. For PVC patches, if you have more doubts and questions, please feel free to contact us. You can directly comment on your queries on our blog, you also can visit our website, or email info@gs-jj.com or call 1-888-864-4755 toll-free.