You must see the science fiction film << Ant-Man and the Wasp >> recently or watch the famous Japanese cartoon << Doraemon >>. Yes, you are deeply attracted by their superpower or owns like a robot-like Doraemon. So, you can battle for justice or go anywhere that you want to go. Wake Up! Superpowers! These prototypes of characters are robots. Do robots fight for medals? Ha-ha, Look!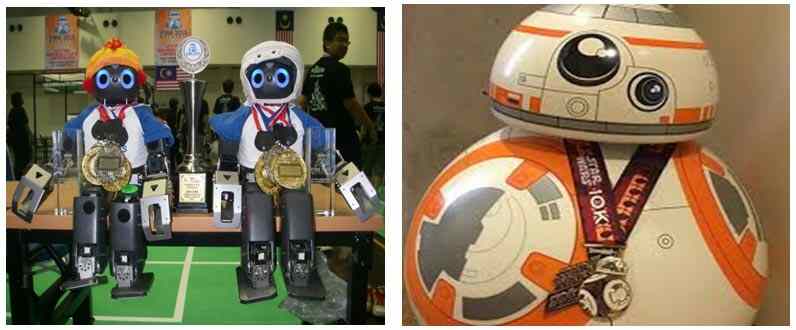 Source: http://news.umanitoba.ca/smallest-bison-athletes-win-big-at-robot-competition/
StarWars.com
Nowadays, with the economy developed, people start to request a better environment. They hope that someone can help them to do everything. In some technology competitions, some robots made. In the early years, robots are made just for fun like tools. They can do simple actions and say some simple words. In the beginning, they are designed based on people; later on, they are produced based on animals. Therefore, animal robots appear.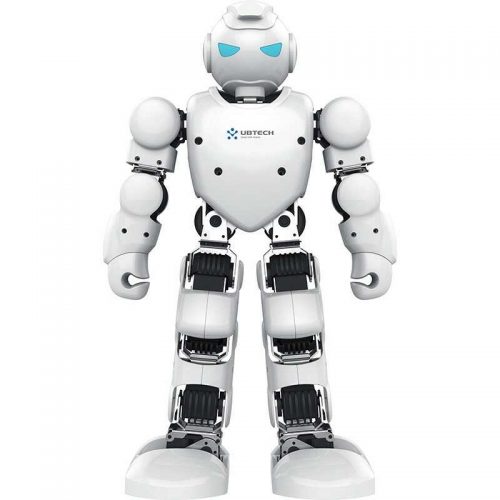 Source: https://www.robotshop.com/en/biped-development-platforms.html
However, recently, The appearance of one robot woman caused a great sensation. Her name is Jia Jia, which is the world's most realistic robot ever. Jia Jia can speak and interact with actual people apart from reasonable facial expressions. She can change their cloth and hair to become different. For some people, this kind of robot can satisfy their needs. For some leftover children, they can be their friends.

Resource: https://monctonlife.com/2017/01/meet-jia-jia-the-worlds-most-realistic-robot-ever.html
When it comes to this, I have to mention the robot competition. More and more teenagers are interested in robot competition. They can use their wild ideas and wisdom to make their robot. These robots aren't fighting for medals. These robots are created by people to compete in a contest. The most famous competition is FRC( First Robotics Competition). The competition is hosted by FIRST, a non-profit organization, which attracts about 250,000 students worldwide each year. The competition aims to stimulate young people's interest in technology, engineering, and mathematics while cultivating their hands-on skills. At the same time, they also tap into people who have potential skills. Of course, what they designed is diversified. The competition has three stages: Issue a subject in early January; establish robots in the next two months; final battle in the end of April. In the robotics competition, the host will give a shiny custom medal to the winner. These medals are crafted by their unique logo and condense their efforts of a team.

Source: https://www.firstinspires.org/robotics/frc/blog/2017-second-district-event-registration-medals
In the big and professional events, custom medals are necessary like above robot medals. Customization is more and more popular among buyers. If you have an idea to order custom made medals online, GS-JJ is a nice choice for you. Before ordering, our customer service will try their best to know your thoughts and needs.