I often heard or saw such questions like "what's the point of these silicone wristbands?" but I can tell you responsibly that they didn't have a fixed meaning unless, in certain situations, they will become meaningful according to the theme, while there are at least three kinds of meaningful wristbands we know about, listed as below.
LIVESTRONG Wristbands
When it comes to silicone wristbands, I'm sure everyone will be firstly thinking of the world's first silicone wristbands– yellow "LIVESTRONG" wristbands, which is meant to be healthy and fight against cancer.
In September 1996, Armstrong of 25 years old(Lance Armstrong) was diagnosed with testicular cancer and only had a 50% survival rate.
But he defeated the disease doggedly and won the overall champion of the tour DE France for six consecutive years from 1999. As a result, he was regarded as the icon with the spirit of self-improvement by many Americans. After that, a foundation was set up and named after himself, which is dedicated to helping cancer patients.
Before the tour DE France of 2005, Nike Inc. designed a kind of yellow silicone wristbands as the sponsor of the foundation, The famous quote of Armstrong "LIVE STRONG" was printed on these yellow wristbands. At that time, all people wearing the yellow "LIVE STRONG" wristbands shared the common goal of fighting against the disease of cancer, and make life stronger. So yellow LIVE STRONG wristbands also represents a spirit, a spirit to fight against fate, a spirit to march forward relentlessly.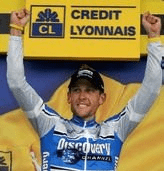 Picture source from https: //tupian.baike.com/doc/%E7%A1%85%E8%83%B6%E6%89%8B%E7%8E%AF/a4_48_69_01100000000000143972694907266_jpg.html?prd=citiao_tuce_zhengwen
Keep Tranquility Wristbands
 After this, because of the characteristics of wear-resistant, high-temperature resistant, non-deformation, non-toxic, tasteless, and no side-effects on the human body, silicone wristbands began to be popular gradually as accessories.
In 2009, The World Earth Day, the press launched the "global peace movement", and the silicone wristbands once again appeared in the public eyes with their unique significance.
On the eve of The World Earth Day, anchors who are busy on the breaking news everyday get together to announce the start of the 2009 global tranquility campaign. "Keep tranquility wristbands" as the symbol of this campaign are worn by anchors, through these "keep tranquility wristbands", reminding yourself any time to let your heart back to "zero" every day, listen to the tranquility, find your true intention from the tranquility, and change the world from the heart.
Anchors said that journalism went after the high efficiency, get them into the habit of racing against the time, like a machine that keeps busy, if you couldn't calm yourself down to reorganize your thoughts, the heart seems to be hollowed out, this intense feeling made them realize the importance of peace, so, wearing a "tranquility wristbands" to remind self to keep your mind at peace.
Look, these white silicone wristbands are like white itself, pure and clean, showing the essence of tranquility.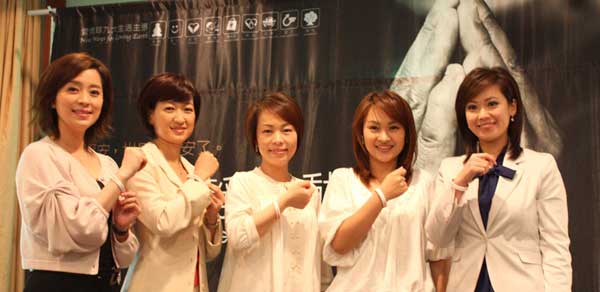 Picture source from https://www.093.org.tw/news_in.aspx?siteid=&ver=&usid=&mnuid=1385&modid=54&mode=&nid=6737&noframe=
Happiness Wristbands
 In addition to the characteristics of the silicone material which mentioned previously, It is also different from hard materials such as plastics and metals, it is very soft and non-cracking, good service life, water-resistance, environmental protection and non-irritating to skin, so, the silicone wristbands can be worn safely, no matter men or women, the old or the young.
Therefore, special silicone wristbands were designed for the elderly with dementia or Alzheimer's in a certain area of China, it's called "Happiness wristband."
"Happiness wristbands" were made of edible silicone material, Red and white were arranged on the wristbands in section, two colors lined regularly, didn't mix together, so, we can know that these magic wristbands also are a kind of segmented wristbands, the color collocation is eye-catching and easy to be found. The most important is that the inner ring of these Happiness wristbands has the regional remote call center hotline and ID number, depending on wearing a smart "Happiness wristbands" for special groups of elderly people with Alzheimer, it will be convenient for the caring people to contact the family of the missing elderly, improve their chances of returning home and reduce the time for family members to look and wait.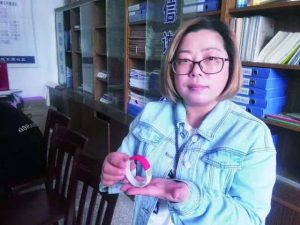 The "happiness wristbands" aim to "care for elderly people who are widowed, alone, empty nesters and mentally retarded, solve special elderly people's mobility inconvenience or behavioral restrictions as well as communication problems, and publicize that caring for special elderly people is the common responsibility of the whole society, which is the origin of the name of these wristbands.
No more afraid of being lost…..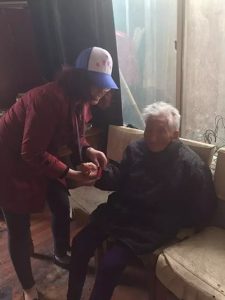 Pictures source from http://www.mytaizhou.net/folder114/folder44/folder51/2017-04-25/96498.html
To sum up, the significance of silicone wristbands lied in the use of the occasions, not the single wristband self, the wristbands can be designed for any occasions based on the contents they need to promote or display, then, let our wristbands become significant. We are specialized in making comfortable silicone wristbands for various organizations and groups. Please feel free to contact us on 18888644755 or visit our website www.gs-jj.com directly.