At McDonald's, there is a "small" thing called lapel pins. It's cheap, but McDonald's sees it as an important part of the corporate culture. Employees racked their brains over the 'small' item, with someone has a custom-made display case for it, someone has bought a good-looking book to collect it.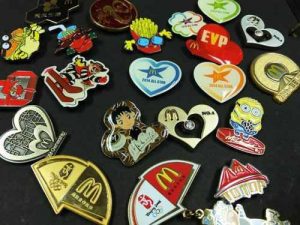 Custom Pins itself has no practical use. But at McDonald's, it's a way for the management team to reward good employees, a small souvenir. In terms of style, there are two types of McDonald's Lapel pins, the classic one and the limited edition one. The former is classic, while the latter is precious.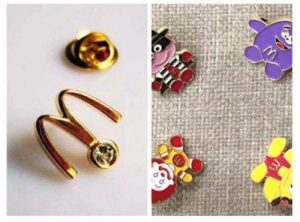 The characteristics of McDonald's Lapel Pins 
一、McDonald's  Exclusive Owned
Workers at McDonald's know that McDonald's Lapel Pins are only issued to insiders, unlike the usual children's meals where toys and gifts are distributed. Both are gifts, but their channels are totally different. Toys are both internal and external, but lapel pins are only issued internally, even if you have money, you can't buy them. It is this exclusive right of "I have what you don't have" that greatly enhances employee pride. Many of McDonald's employees even take pride in getting a limited edition lapel pins.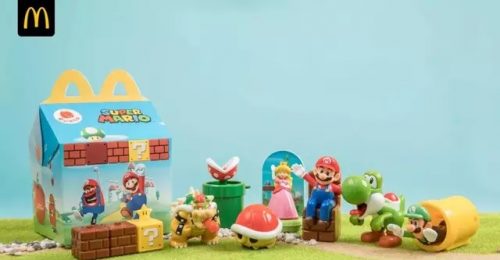 二、Giving out in all different occasions
The issuance of Lapel Pins is very flexible, and its flexibility is mainly reflected in the distribution time and personnel. Whether it's the time for leaders to patrol stores, overfulfill their goals, or for birthdays and festivals, employees have the opportunity to obtain the pins without specific and strict rules and regulations. Of course, it also includes the person who got the pins, from the manager, down to the waiter, the cleaning aunt, the McNugget messenger, and so on.
三、Enlargement specificity
McDonald's is also constantly optimizing its incentive mechanism, such as reducing the release of birthday pin, Festival pin, and increasing skills pin. If you want to get it, you must pass the examination or rank in the events.
McDonald's also has the identity Pin for its veteran employees, which is mainly used to express seniority and deeper professional accomplishment, just like military ranks, it has a strong representative. Employees who have stayed at McDonald's for 5, 10, 15, and 20 years will receive their own identity Pin, as well as trophies and gifts.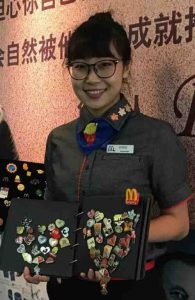 四、Pass the exclusive
McDonald's most powerful point is that the non-sale of Pin creates more scarcity and a sense of honor in the delivery process, whether between employees and customers or between employees and suppliers, can help enterprises to establish better links with the outside world.
Pin means a lot more than the badge itself. It not only lets guests remember one of many McDonald's restaurants or even one person. Because this lapel pin is not only a sharing but also a creation of a sense of ritual.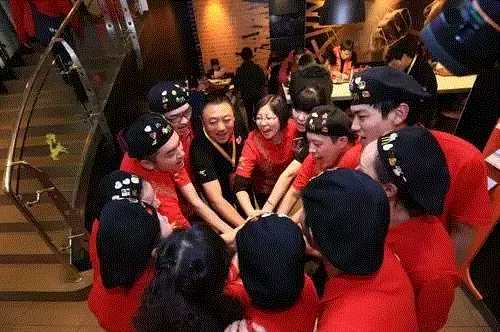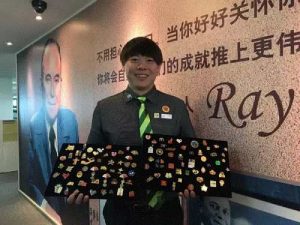 The transmission of the corporate culture
In many cases, the creation of employee motivation is not only sustained by money, a person's self-realization in the work often includes two parts, the sense of gain (money) and the sense of value (honor). This is the meaning of the McDonald's Lapel Pins, a small pin inspired 150 thousand employees! A small lapel pin has become a true carrier of the corporate culture.
If you need to customize a company or team specific Custom Pins, I recommend an enamel pin manufacturer. Tell them your ideas or provide pictures you like, they can design for free. Want to know more, welcome to visit GS-JJ.COM, or email info@gs-jj.com or call 1-888-864-4755 toll-free.