PVC Patch is an evolution of embroidered cloth. It is a PVC badge and a PVC label. PVC patch made of PVC soft rubber, it is very soft and not easy to be deformed, is not easy to fade, it is durable and it has a long service life. PVC patch also functions like an embroidery sticker and is mainly used as a clothing accessory. Our common PVC patches usually have a Velcro on the back of them, and we can sew the PVC patches on our clothing with Velcro.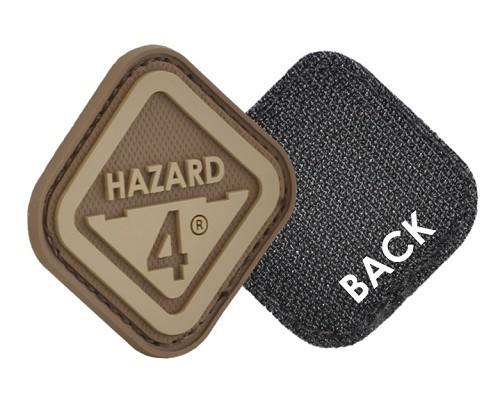 https://www.hazard4.com/h4-diamond-logo.html
1.Velcro PVC Patches
Velcro, the industry term is called the mother button. It is a kind of connecting accessory commonly used in luggage clothing. It is divided into two sides of the hook and loop: one side is a soft fiber, and the other side is an elastic fiber with a spur. When the loop and hook are interlocked, the elastic hook is straightened, loosened from the loop to open it, and then restored to the original hook type.
There are two general situations in the market for Velcro PVC patches: hook and loop fasteners PVC Patches and Loop PVC patches.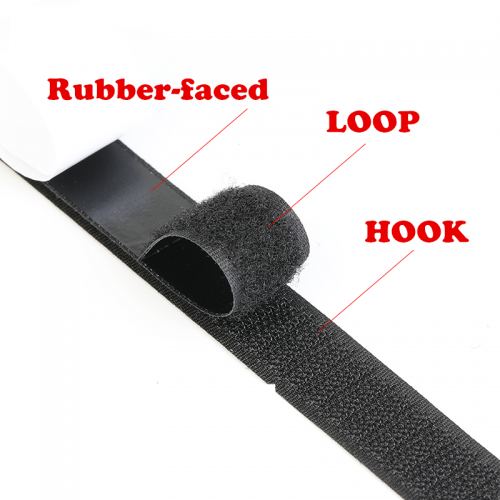 a.Hook and loop fasteners PVC Patches
We often call the Hook and loop fasteners PVC Patches as Velcro PVC patches. The double-sided Velcro comes with hook and loop fasteners, which was sewn with a hook piece behind the Velcro PVC patch and it also comes with a loop piece. The looped piece can be seen on the luggage and then the PVC patch with the hook piece can be attached to the loop pieces. The Hook and loop fasteners allow the PVC patches to be firmly attached to the garment, making the Velcro easy to separate and bond. The garment has a loop piece that can be replaced with different PVC patches with one hook piece. That is a single-sided hook PVC patch.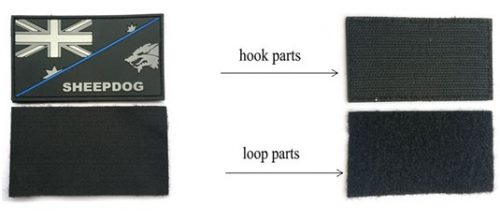 https://pvccreations.net/products/custom-soft-pvc-patches-labels/pvc-rubber-patches-label-logo/
b.Hook fasteners PVC Patches
One-sided Velcro PVC patch only has a loop piece with no hook attached. Such a PVC patch can be attached to a woolen coat or a sweater, but since the plush of the garment is different from the loop piece, it is easy to damage the woolen garment. Therefore, you should pay attention to the materials when choosing to use them. Single-sided Velcro PVC patch eliminates the cost of round flakes. You only need to have a piece of hook piece, all the loop piece of PVC patches can be replaced at will, which saves the cost and has accessories that can change the clothing.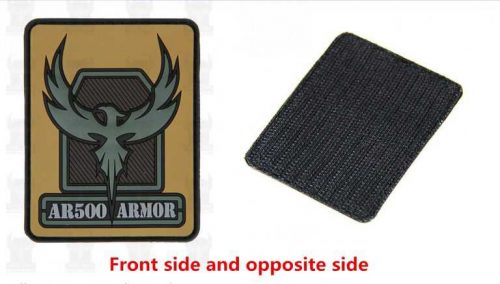 bulletproofzone.com/products/ar500-armor-pvc-velcro-patch
Usually, the hook pieces will be sewn on the PVC patches, and the loop pieces that are as soft as the clothing will be sewn on the clothes. Because the hook pieces are hard with hooks, they can damage the wool when machine-washed with the wool garment, so in most cases, we need to separate them for cleaning. The hook piece with a PVC patch only needs to be cleaned with water, and the loop piece can be washed together with the clothing.
2.Self-adhesive PVC Patches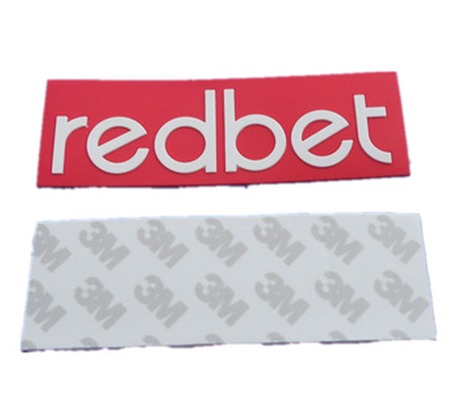 https://www.alibaba.com/product-detail/adhesives-rubber-logo-patch–strong_1460059012.html
Self-adhesive PVC patches, its front side is a PVC patch, and its backside is double-faced adhesive tape. Double-sided tape is disposable, so it can only be used once and cannot be reused. Such PVC patches are generally used as labels and stickers in packaging and products. Double-sided tape PVC patches can be made into the company's logo to paste in shoes, bags, cups as decorations and accessories; PVC patches can also be used as move advertisements to paste on gifts and so on. This kind of PVC patches' cost is lower than the cost of Velcro PVC patches, and it can also prevent the inconvenience caused by secondary use as a label.
3.No Attachment PVC Patches
No attachment PVC patch is a patch without any attachments. But it likes other Velcro PVC patches, it has a sew-on grooved around the frame. This sew-on groove is thinner than PVC patches itself. It can be used to sew the Velcro, or it can be used to directly sew the PVC patch on the garment. Usually, garment factories will customize such PVC patches without any accessories, and they will be sewing it on the clothes as labels or decorations. Because the PVC patch is soft, durable, non-deformable, and does not fade, it can be machine washed with clothes.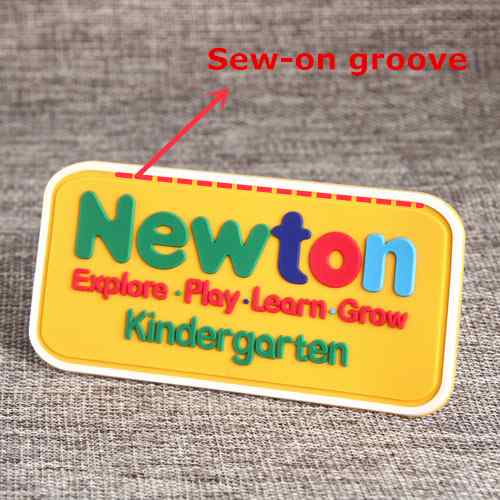 Have you already know these three different configurations of PVC patches? If you have more questions, you can visit our website at www.gs-jj.com. We are happy to answer your questions. If you need to buy custom PVC patches, you can choose our GS-JJ.com. GS-JJ is a gift manufacturer with rich experience. We have our own factories, we strictly control the production and selection of materials, and we only produce high-quality products for our customers. To thank our customers for their support, you can contact our online customer service to place an order, and we will offer discounts for you. You are welcome to come to the inquiry order.