Here are the tactics you'll learn about in this post.
 

1. What do Military Pins Mean?

 

2. How to Wear Military Lapel Pins?

 

3. The History of Military Pins

 4. Five Types of Military Pins

 5. What Military Pins Means in Modern Times

6. How to Get Military Lapel Pins?




 
What do Military Pins Mean?
U.S Military pins are a special way to represent US troops. Whether it's the traditional American flag pins or military pins
has become a common expression of patriotism and allegiance. This has become a common sight in American culture.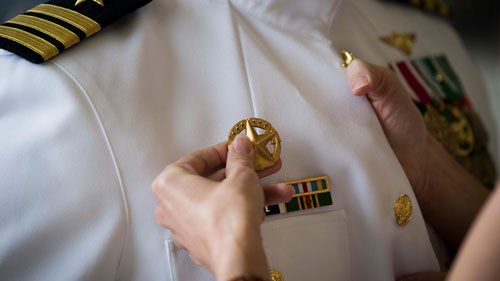 Pictures resource from militaryonesource.mil
Learn About-Military Insignia and Pins!
Have you ever wondered what the difference is? The word "pins" is common and is used to describe military badges and insignia of various armed forces around the world.
Because these badges and insignia are usually fixed on the uniform of a soldier or officer, they are often called pins. But insignia can also be found on patches, so these terms are sometimes used interchangeably. Keep reading you will to learn more about the United States military pins and army pins!
How to Wear Military Lapel Pins?
The military lapel pins and military coins are a great way to honor Veterans Day, Armed Services Day, Pearl Harbor Day, and just about any patriotic holiday.
Our Military Pins are used on caps, like tie clips/clasps and more commonly on lapels and collars.
The Flag Code clearly stipulates that military personnel, police officers, firefighters and members of other patriotic organizations may wear military lapel pins as part of their official uniforms.
As in other cases, the pin should be worn on the left lapel of the uniform. In the military environment, when wearing a flag lapel pin, you must also follow the prevailing dress standards.  Now you know how to wear military pins. So, you want to know how to wear  military medal?

The History of Us Military Pins
The first time military lapel pins appeared in American history was during the Civil War in the 1860s. Officers in the U.S. Military will wear a lapel pin to represent a rank or unit.
The military asked the soldiers to wear a brass pin with their unit number. In order to allow everyone to distinguish between different units, it is also used to build loyalty among the members of each unit. In Fact, The actual origin of the military challenge coins may never be known. Several challenge coin stories are circulating about the origins and history of military coins. Click Here to know more.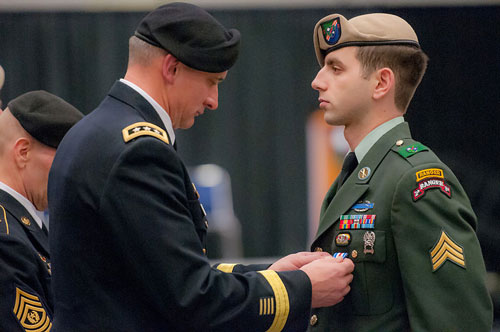 By the time World War I. The lapel pin process had changed. Instead of having everyone wear on one, they provide individuals for exemplary service on the battlefield.  In the U.S. Military, the lapel pins have become a status symbol, and every one tells a different story about who possesses them.
Later, a series of lapel pins were used in the ceremony and were given to the loved ones of the fallen soldiers. From the Army pins, the Navy pins, the Marine Corp pins, to the Air Force pins, their significance to the person receiving the lapel pins was great honor and pride.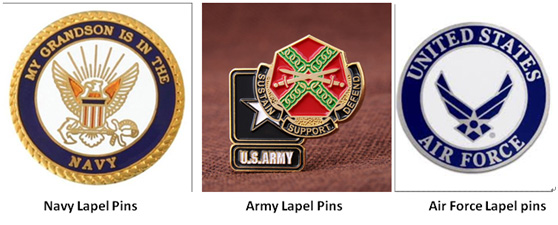 After the end of the war, this previously unintended influence was not reduced. Military personnel can wear military lapel pins to add a unique feel to their dress blues. They can also be worn as a special accessory for any dress or suit.
As part of any outfit, the lapel pins can also be worn daily, to proudly demonstrating support and loyalty. So the Soldiers and civilians can also wear it with great pride.
5 Types of Military Pins
The original, vintage military pins were created in five categories to represent the five military branches: army, air force, marine corps, navy, and coast guard.
Each of the five military services maintains a separate series of lapel pins.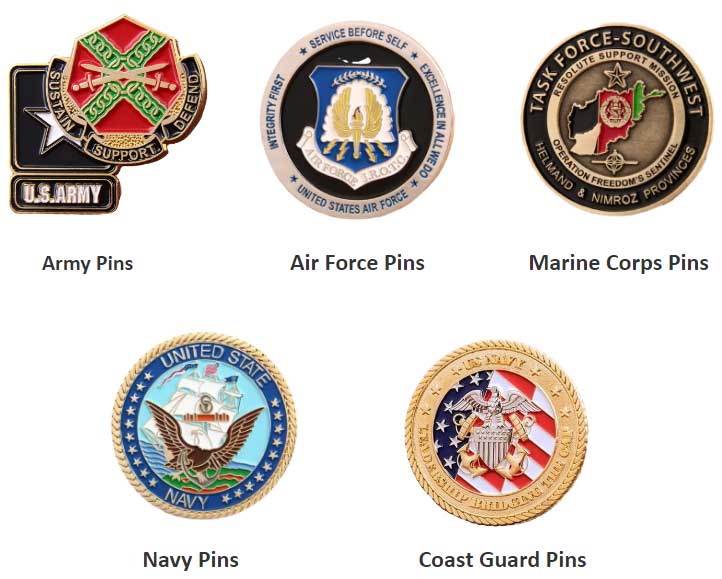 Below is some information about the military pins:
   Army Pins:
• The first unified professional army in American history.
• US Army logo is one that displays a white star outlined in yellow, with black accents.
• The Army pins approval in 1974, represents the Army seal and American flags. In 1975
   was engraved on the lapel pin
   Air Force Pins:
• The Air Force symbol is – the "Arnold" wings and star.
• It was established in 1947 and is the youngest branch of the U.S. military.
• Currently has over 320,000 active-duty personnel.
   Marine Corps Pins:
• The Eagle, Globe, and Anchor is an emblem used to represent the Marine Corps.
• "Semper Fidelis" ("Always Faithful") is the motto of the Marines Corps.
• Currently has over 190,000 active-duty personnel.
   Navy Pins:
• The world's first established elite troops were established in 1775.
• Navy logo, features an eagle, with its wings spread.
• Navy core values are "Honor, Courage, Commitment".
• It has 282 deploy-able combat vessels and more than 3,700 operational aircraft.
   Coast Guard Pins:
• They are the smallest branch.
• It was first established in 1970, Its motto was " Semper Paratus."
• Currently has over 44,000 active duty personnel with over 1,900 boats available.
What do Military Pins Mean in Modern Times?
The military pins have a long and colorful history for the united states. They now represent honor, commitment and patriotism.
The original vintage lapel pin is now a collector's item and can be found in many places online and in military history stores and museums.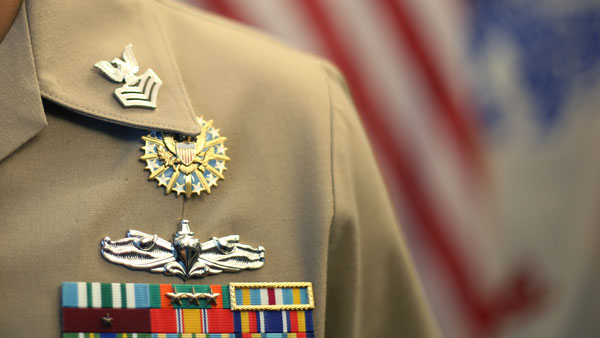 How to Get Military Pins?
GS-JJ can offer inexpensive military lapel pins that are great looking and will fit almost any budget. Use the GS-JJ Online Design System to start your custom enamel pins design. Military Pins templates of various popular themes provide you with design inspiration. That means we can help make your ideas a reality!
We do not only customize affordable military lapel pins but also customize army patches, army medals, military medals, military coin, military patches.
We also carry a large selection of patriotic and veteran lapel pins. Just click here to view our military pins page.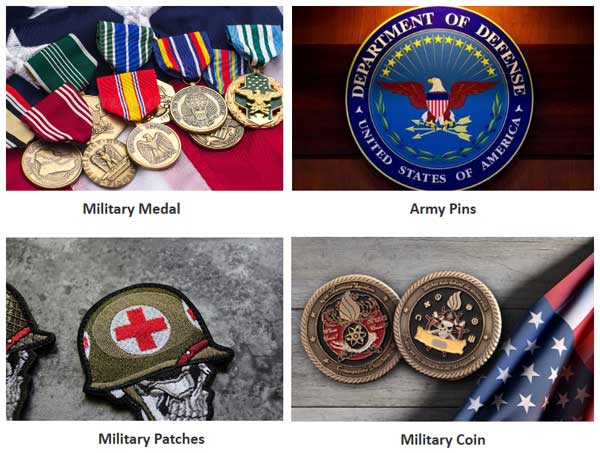 More United States Military Knowledge: