Military coins are a special token for the soldiers to carry proudly and want to treasure forever. It's a recognition and honor for their dedication and service. And most military coins are presented by the high-ranking Commander at important award occasions. Most of them mean a lot to the recipients.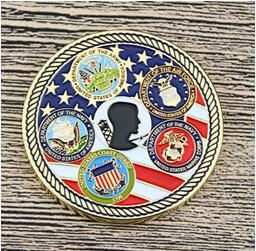 As we know, there are mainly four military branches on the Army, the Air Force, the Navy and Marines Corps.
Army Challenge Coins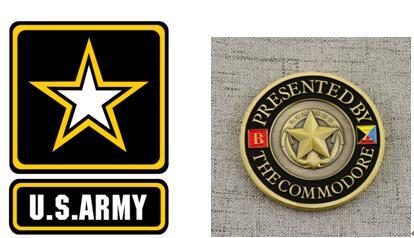 US Army is the oldest and most senior branch of the U.S. military, protecting and defending the safety of the United States. Army challenge coins usually feature the insignia of the U.S. Army Star; you can ask our artist to design a 2D or 3D effect on the surface. And many other multiple options are available at GS-JJ. And the soft enamel challenge coin is the most common type.
Air Force Challenge Coins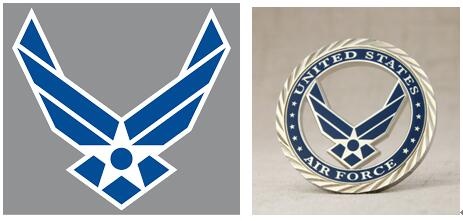 In modern society, Air Force defense is more important than before. Air force men and women sacrificed too much for our freedom and safety, and Air Force challenge coins are perfect items to show our appreciation. The wings in blue are always printed or engraved on the coin. The finest cut-out process is available for your Air Force challenge coins. And unique edge options can help you make them more impressive and delicate.
Navy Challenge Coins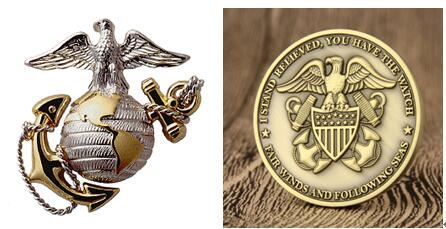 Eagle, anchor and rope are the familiar icons for the Navy force. Navy Challenge Coins with these elements are awarded to the members who served in the ocean realm. You can fill with enamel colors or no colors on your Navy challenge coins. Engraving the words in a way you exactly like.
Marine Corps Challenge Coins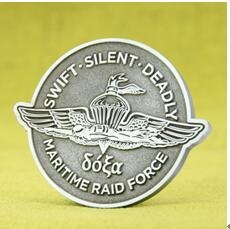 Marine Corps is a special force and support unit for the Navy units. We have many unique design and options for you to add you Marine Corps challenge coins. Or you can directly customize it on our Automated Quotation System online.
Military coins are normally collected by active service, retired soldiers and other military persons. These challenge coins bear with the military symbol and depict with complimentary words to express our respect and appreciation. It's a commemorative gift for the heroes.
When ordering military coins, choosing the right challenge coin maker is much significant. GS-JJ is the right choice for you, committed to providing high-quality artwork to each customer.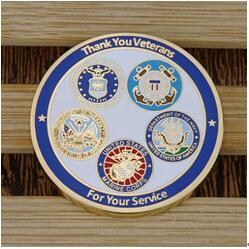 Military challenge coins can be used for anniversary events, pride, rank, retirees and veterans or war-related. Or even you can design your favorite challenge coin for your family as special gifts.
Let us design military challenge coins for the brave men and women in any military unit. We have a serious quality control system to ensure all challenge coins before delivery is in good condition. Different shapes or styles, special images and enamel colors for you to choose. Contact us at info@gs-jj.com, we are the expert.